From my original review of the Billy 4.7:
However, as noted numerous times in the review text above, there hasn't been much care and attention to the Billy 4.7 as a day to day smartphone. Issues like the text and UI control sizes in many applications, the underperforming camera and the stuttering video playback would have been picked up on day one and fixed for shipping firmware. Sadly, the device feels as if it were rushed to market - which is odd considering that the platform version it's based on is now six months old.

I appreciate that Yezz have numerous devices across numerous platforms, not least a newer Windows Phone, the 'Yezz Billy 5S', all of which need attention, but there's clearly a lack of attention to detail here and I can't believe that normal users won't notice it. In a £50 smartphone you could forgive shortcuts being taken in terms of quality control, but the Billy 4.7 has greater ambitions. It just needs a firmware team with enough budget to fine tune Windows Phone for the specific hardware on display here.
And, sadly, although this big new firmware update brings 'Update 2', and rolling in 'Update 1' too, complete with Cortana in supported markets, there's been no work put in by Yezz to fix all the issues I highlighted in my review. So yes, the update is welcome but only makes a very marginal difference in overall usability as a smartphone.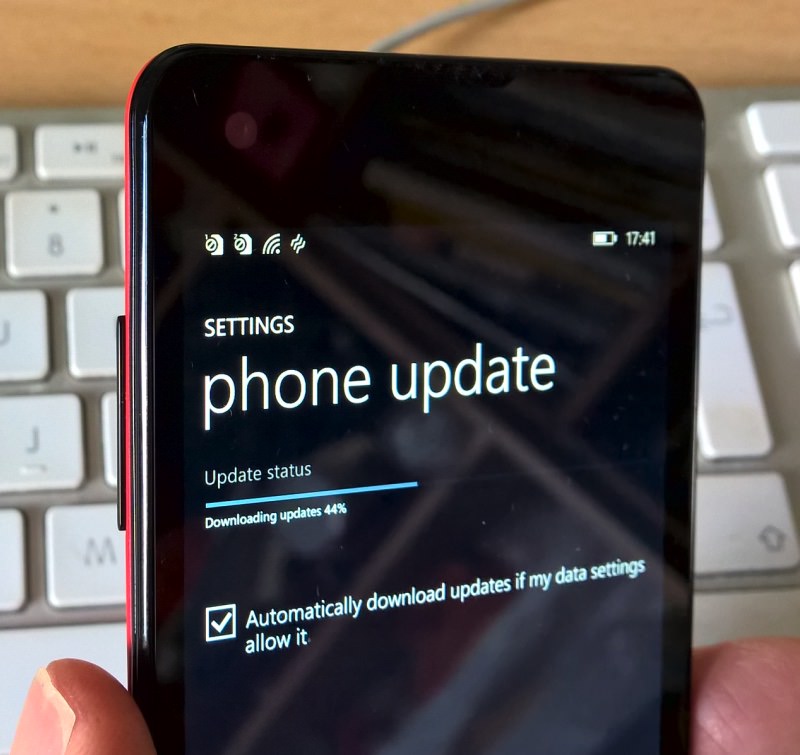 Here, by way of confirmation, is the About screen, with much of the UI working in landscape now if needed, courtesy of Update 2 and the path to full Windows 10: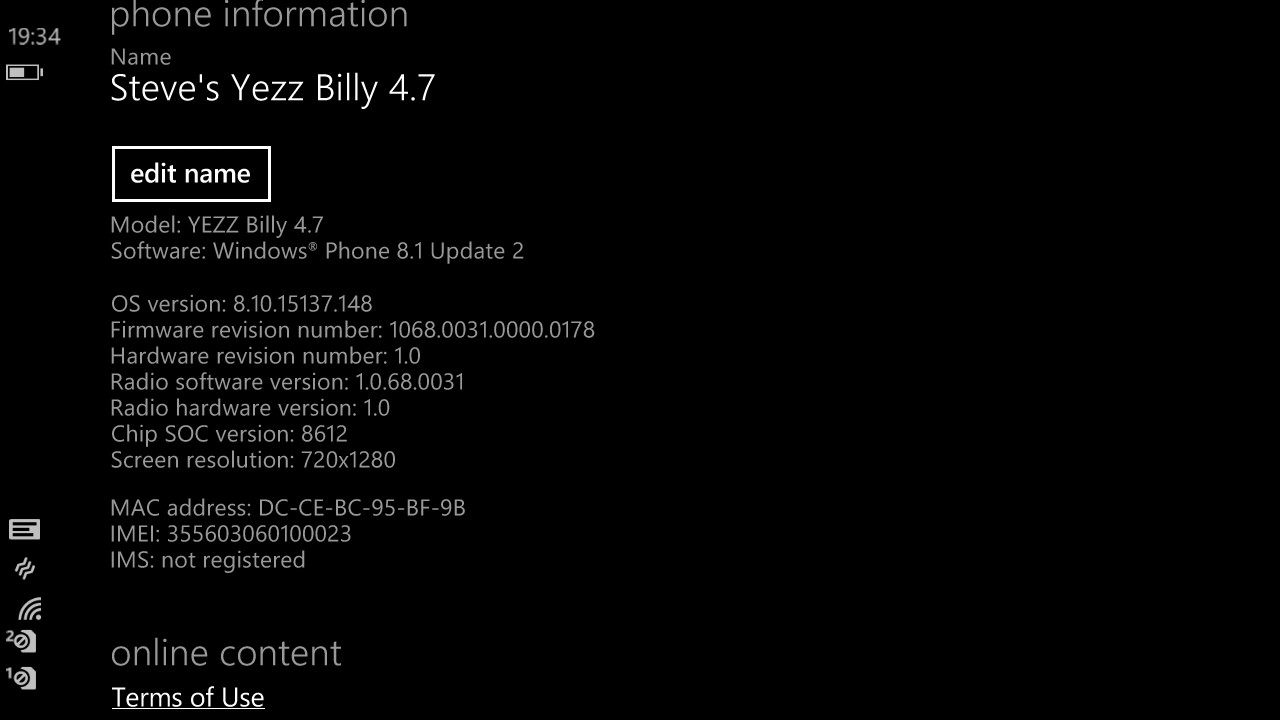 I tried the Yezz Billy 4 too, but that's very limited and may not have enough oomph for Update 2. We'll see. Certainly the update is not being offered to this beginner's device.
I was surprised that the phone was pushed from vanilla 8.1 to 'Update 2' in one go, i.e. without 8.1 in between, but hey, it shows that this can be done if needed by Microsoft and the manufacturers. One for the records!