From the Store description:
DMD Panorama lets you capture and share panoramas in just seconds. It's easy to use and its fun interface will change the way you take photos!


Fully automated capture system
Blazing fast stitching, see the result in no time
Immersive 3D viewer, pinch or double tap to zoom, autoplay...
On-device local gallery
Web gallery to enjoy public panoramas
Here's a brief walkthrough, with comments: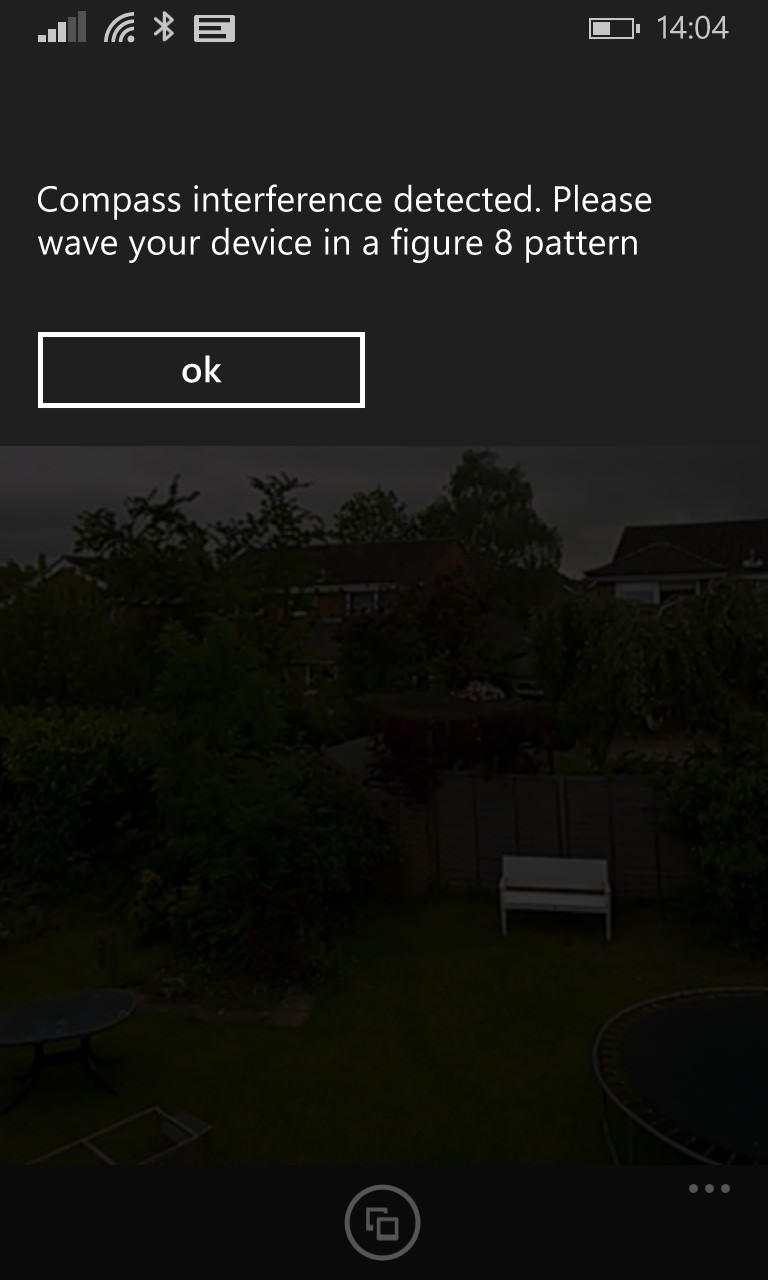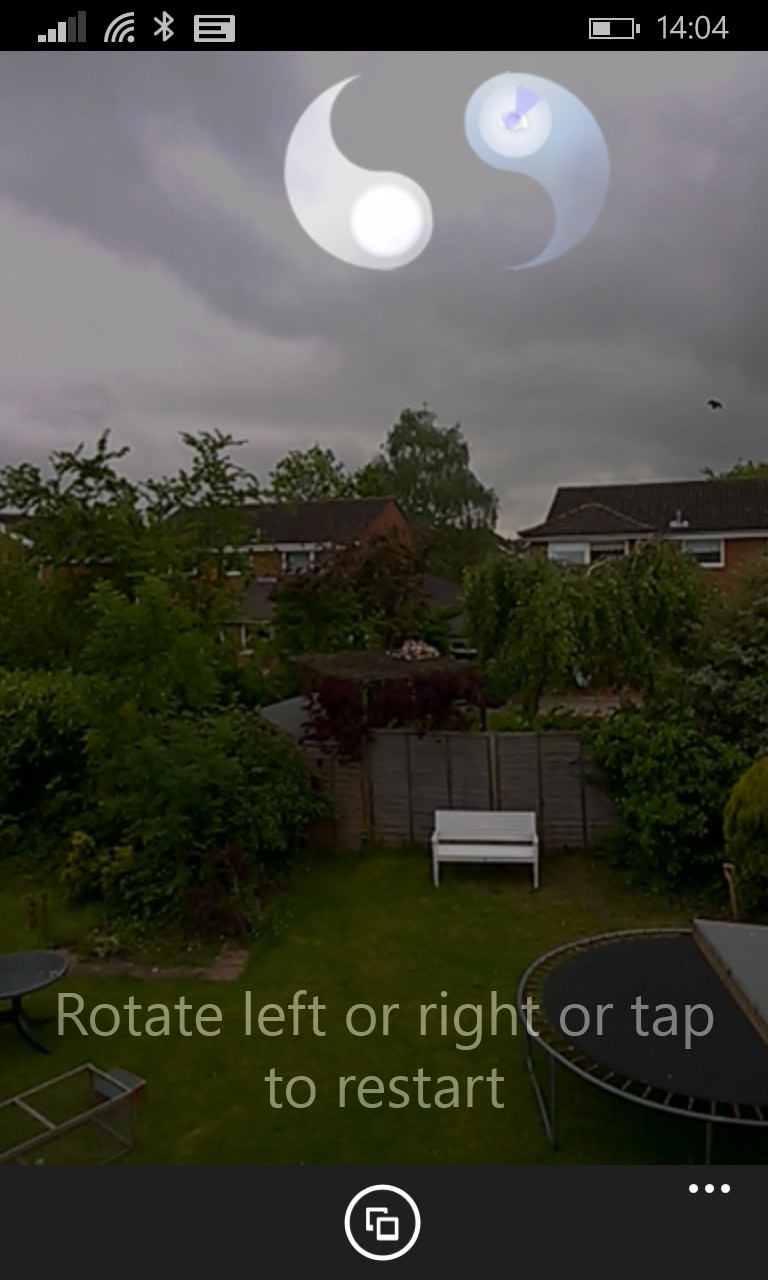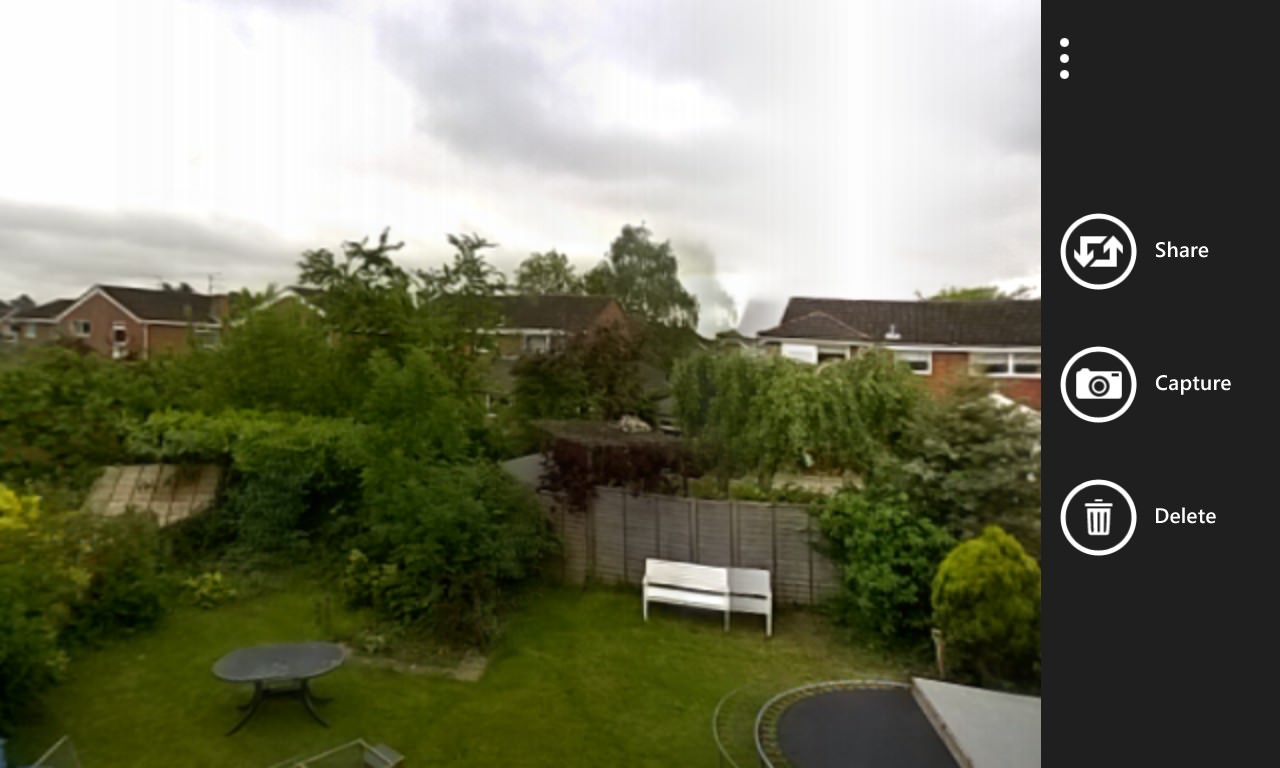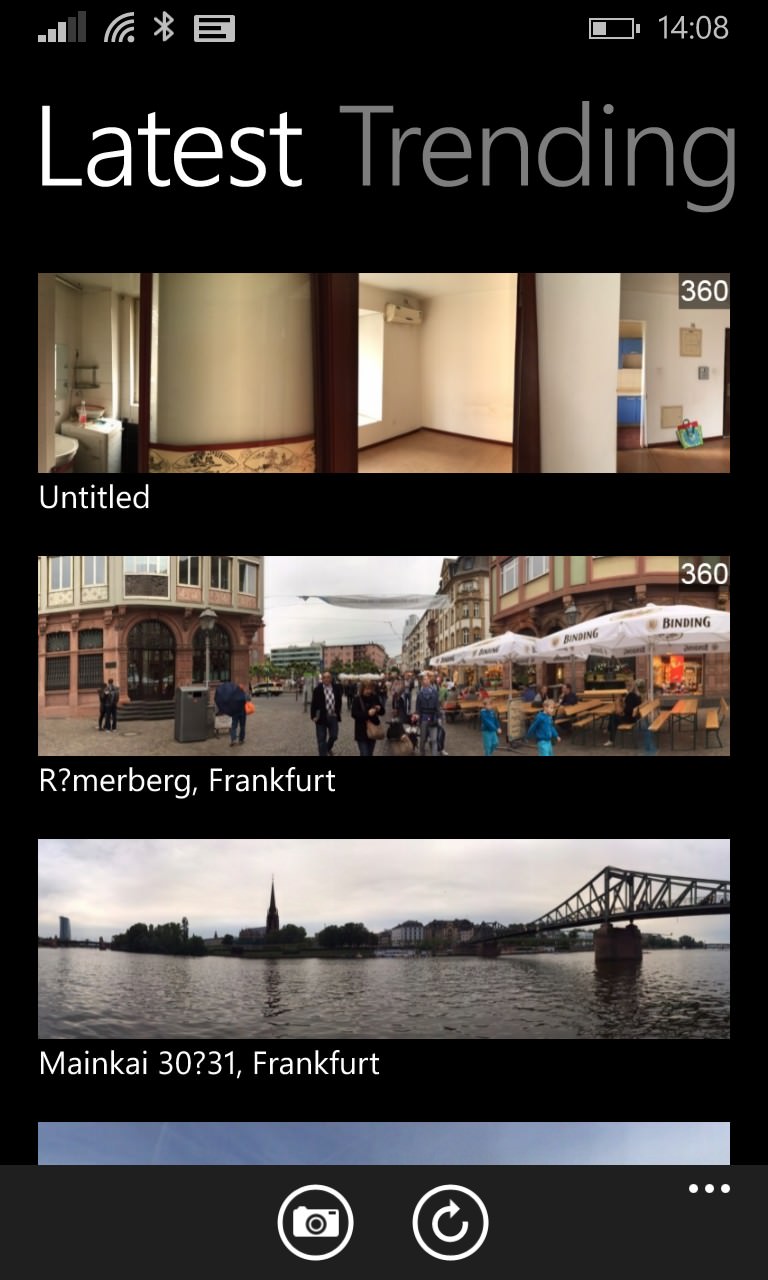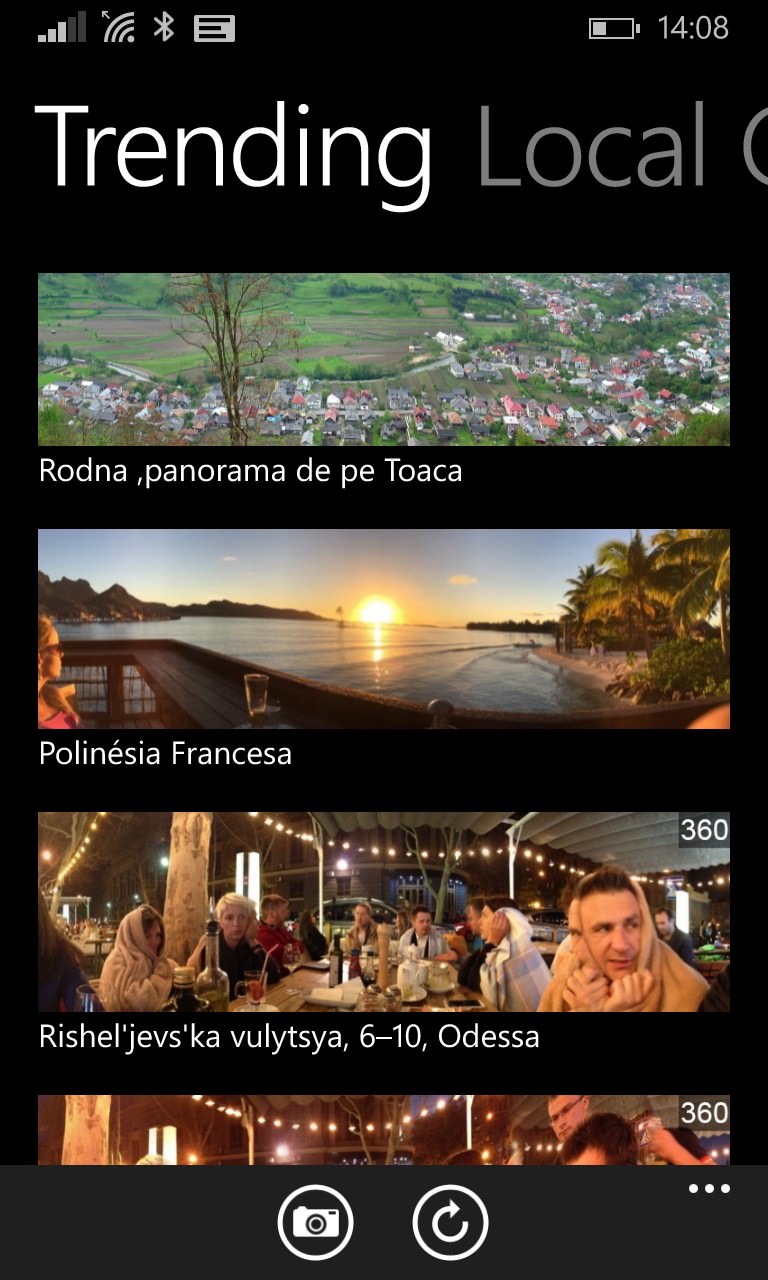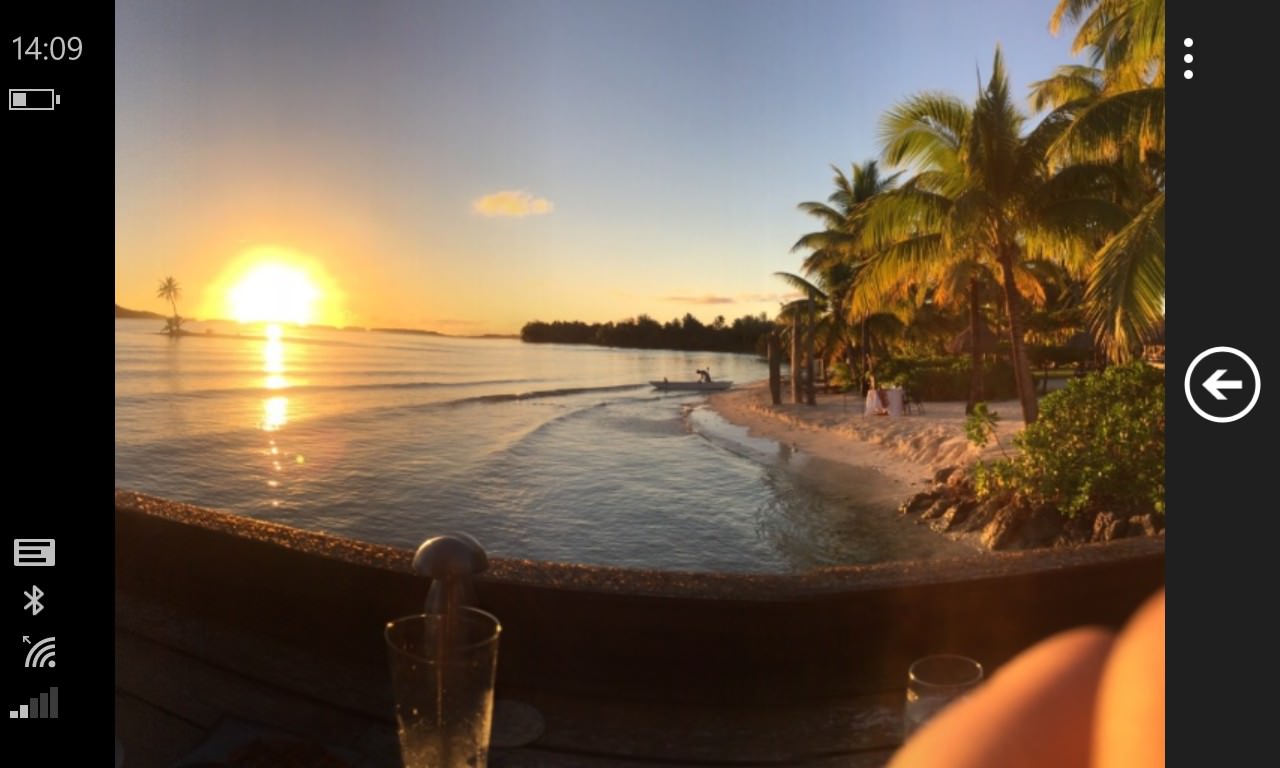 In terms of the stitching issue, I tried several times and couldn't get any better results, so there's clearly work to be done in this app still. In addition, it's not clear how your panoramas might end up in the public gallery - there's no upload facility, so perhaps they all go up for consideration? Worrying from a privacy point of view. Or perhaps none go up and you can't 'join in'?
At the end of the day though, a vertical resolution of only 800 pixels is very disappointing in 2015. Is this what the Instagram generation have brought us down to?
You can install this from the Store here. Plenty of work needed by the developer, not least to increase the vertical resolution by at least a factor of two.