From the Store description:
You are an astronaut who got lost in the galaxy and crash-landed on a dangerous alien planet. Try to survive as long as you can! Just tap the screen to jump using your jet pack to stay in the air. Collect stars to reach the highest score. Use power-ups effectively to stay alive longer. Force Field shields you and prevents any damage. Magnetic Suit uses the force of gravity to attract nearby stars. Jet Booster makes you fly higher. Plasma Mine explodes and shoots enemy creatures. Space is a dangerous place, it's full of spiky monsters from all around the universe. How long can you keep bouncing?


Two challenging game modes
Unique characters and creatures
Endlessly hop and bounce off walls
Dodge spiky aliens in a Sci-fi environment
Lots of collectible power-ups
Simple and innovative gameplay
Terrifically implemented, it's effectively two games in one, since the 'one tap' and 'two tap' modes play with very different feel and pace. The latter is more frantic, while the 'one tap' mode is more in the Flappy Bird mould and is a gentler way to pass the time.
As you'll see from the screenshots here, Astro Bouncer is ad-supported, plus there's a button to get rid of the ads - curiously, when I tried it, the Store crashed on me. A glitch? Anybody else getting this?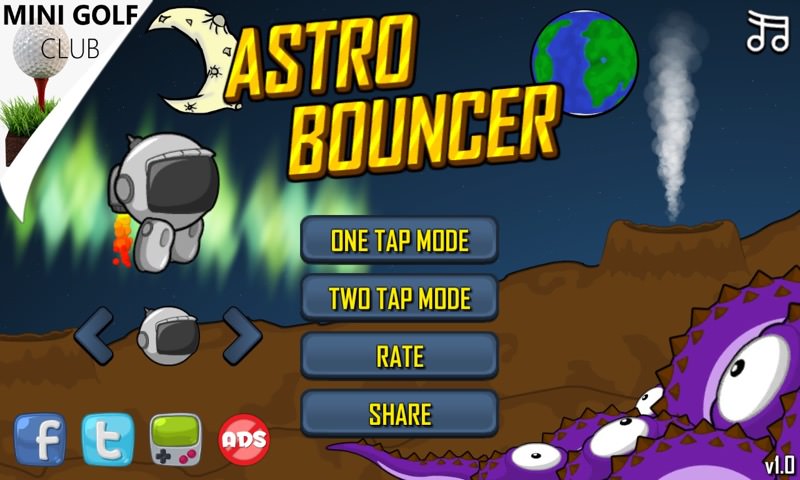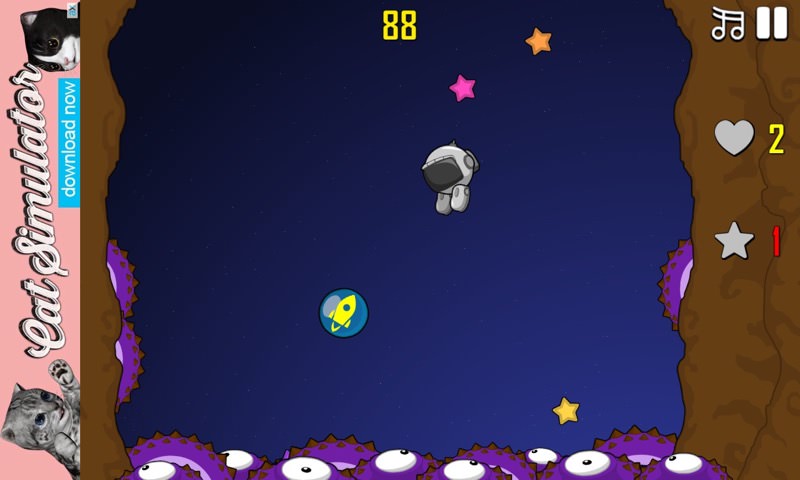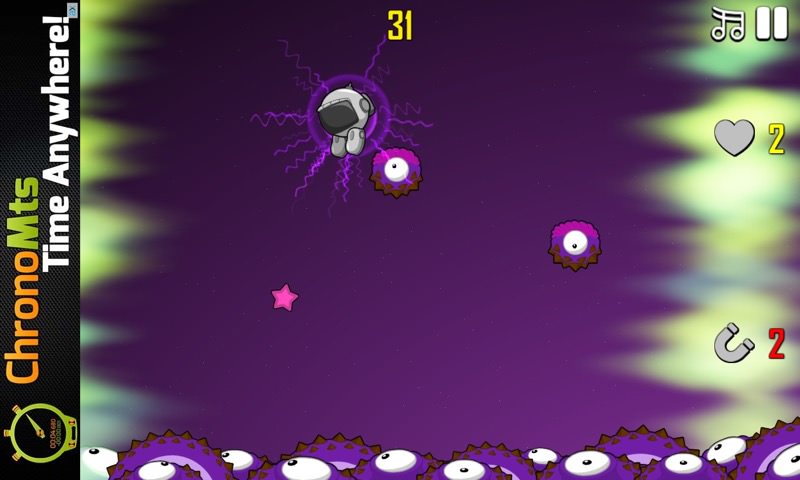 The animation frame rate and responsiveness to taps is first class - any fans of casual games will have a blast (no pun intended) with Astro Bouncer.
You can download Astro Bouncer here.