From the Store description:
Step into the action of the audio-visual spectacle that is Overkill 3. Lead the Resistance into victory over the evil Faction forces and their brutal killing machines.


UNPARALLELED GUN CUSTOMIZATION WITH TONS OF GUN UPGRADES AND ATTACHMENTS - Arm yourself with massive arsenal of fully customizable guns ranging from classic shotguns, assault rifles, sniper rifles and machine guns to super-powered futuristic firearms.
VARIED AND EVOLVING GAMEPLAY - Travel through ever-changing environments, from hostile deserts to abandoned cities and industrial complexes. Fight against loyal Faction soldiers, heavy assault squads and snipers. Use new tactics to win each battle.
CONSOLE QUALITY GRAPHICS - Experience console quality right on your device. Beautifully rendered world, incredibly detailed gun models, ragdoll physics and special lighting effects are all part of the Overkill 3 experience.
EPIC BOSS BATTLES & CINEMATICS - As you grow stronger and more dangerous, the Faction will do anything in their power to stop you. Prepare to face dreadful robots and mechanical horrors straight from your worst nightmares.
3RD PERSON SHOOTING WITH EASY CONTROLS DESIGNED FOR MOBILE - Get comfortable with easy to use controls designed for mobiles and focus all your attention on shooting.
STATE OF THE ART NANO-SUITS - Get the protection every soldier deserves! Kickstart the Resistance's armor research to protect yourself with futuristic bulletproof Nano-Suits.
The 'fun' part of fighting games like this is going round shooting things (before you get shot, etc.) and, to my mind, stuff that gets in the way of this should be kept as light as possible. Overkill puts a veritable wall of 'stuff' in the way of the action, but it's not all bad since the stuff is immaculately and glossily presented. Just make sure you have enough time set aside to manage everything!
Here's a walkthrough of Overkill 3 in action: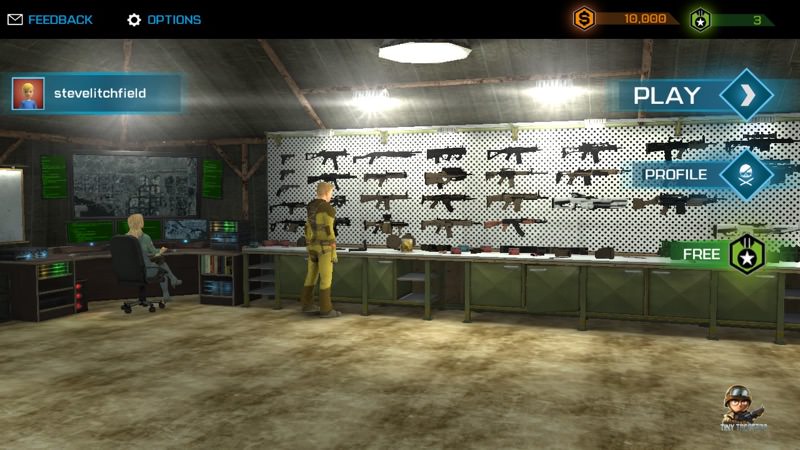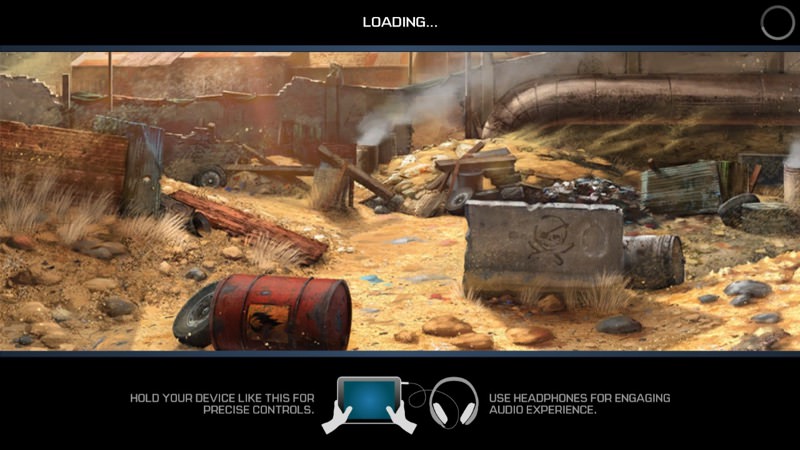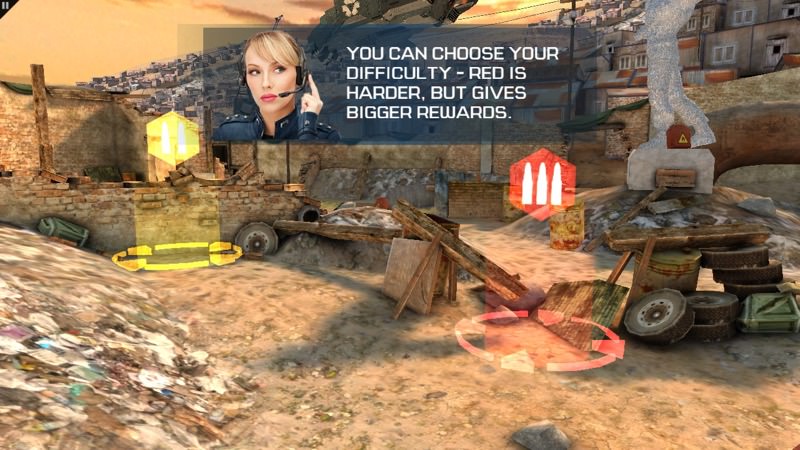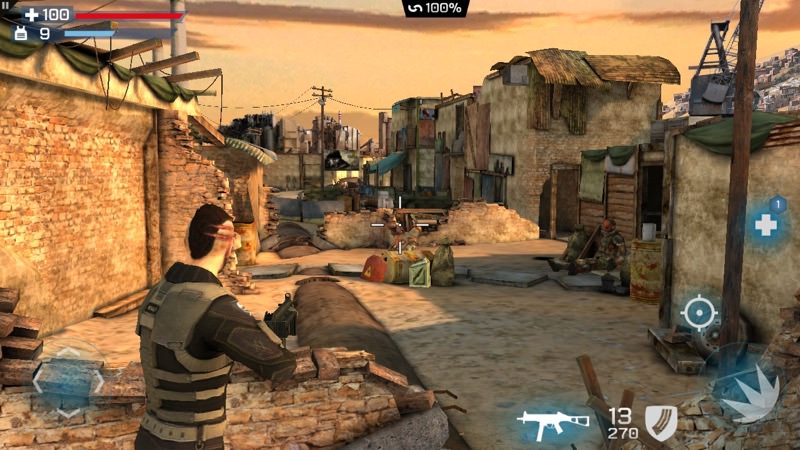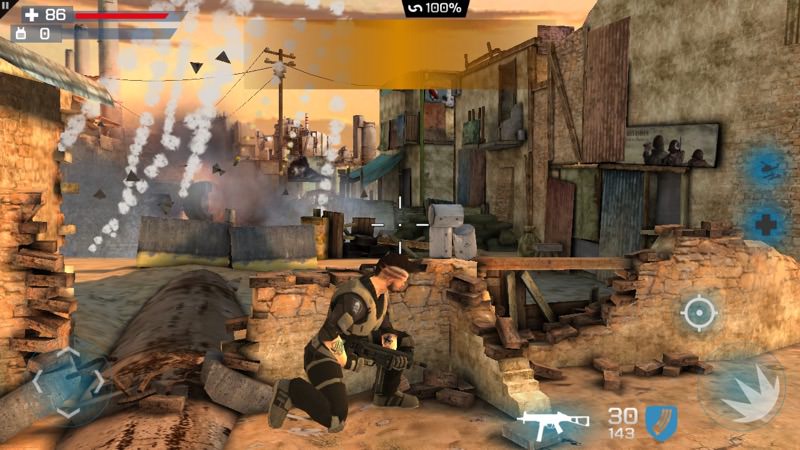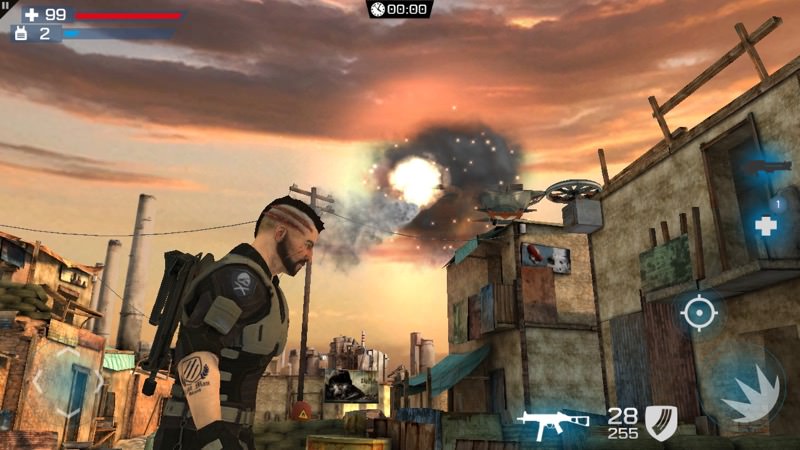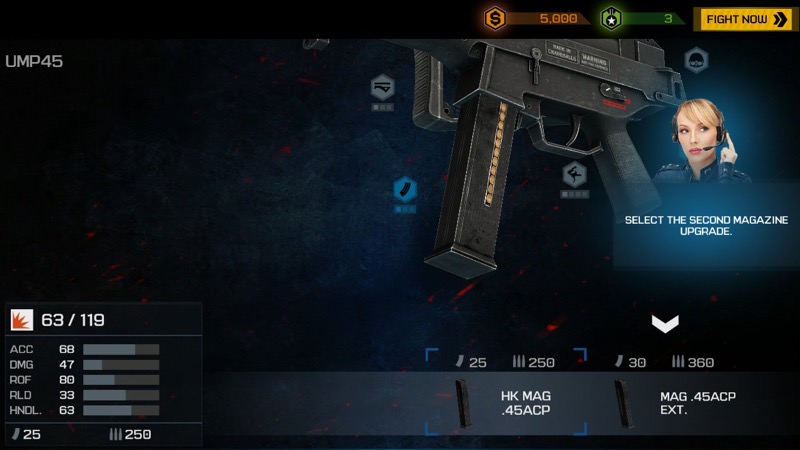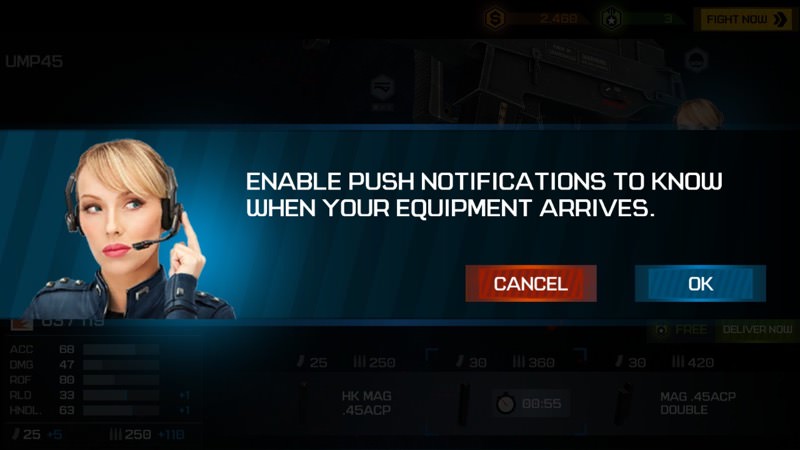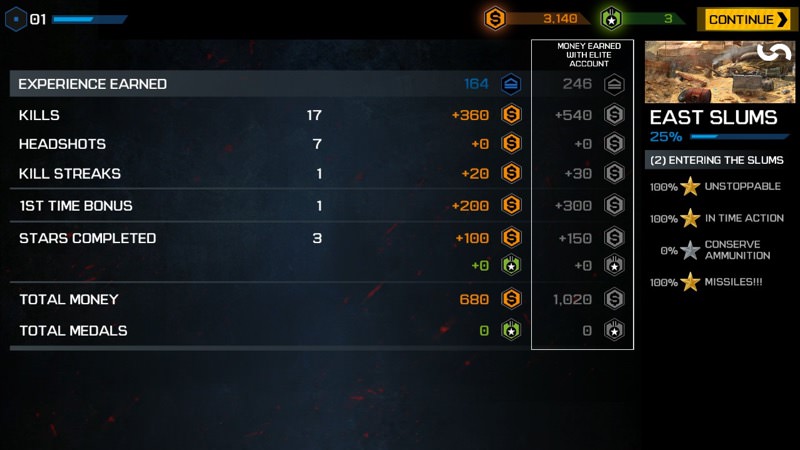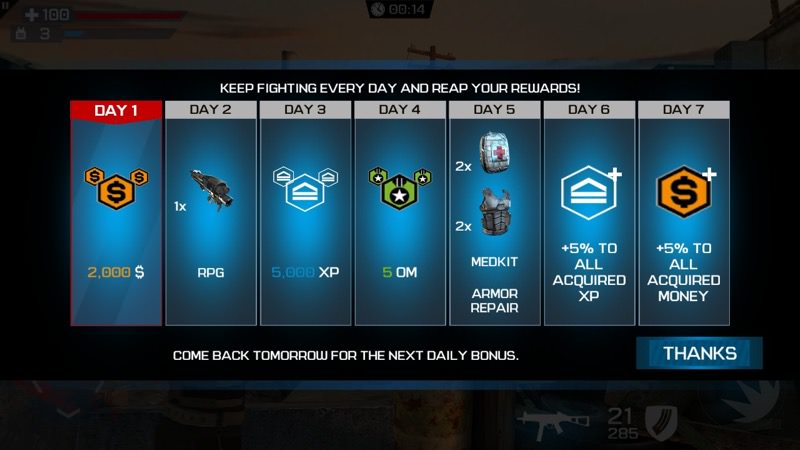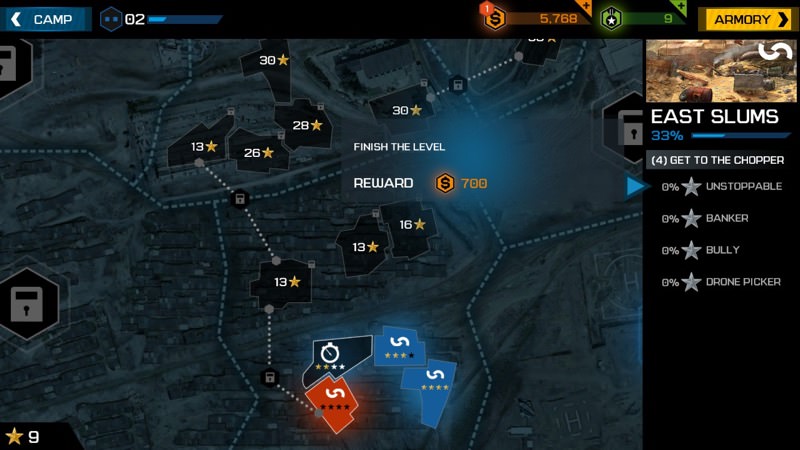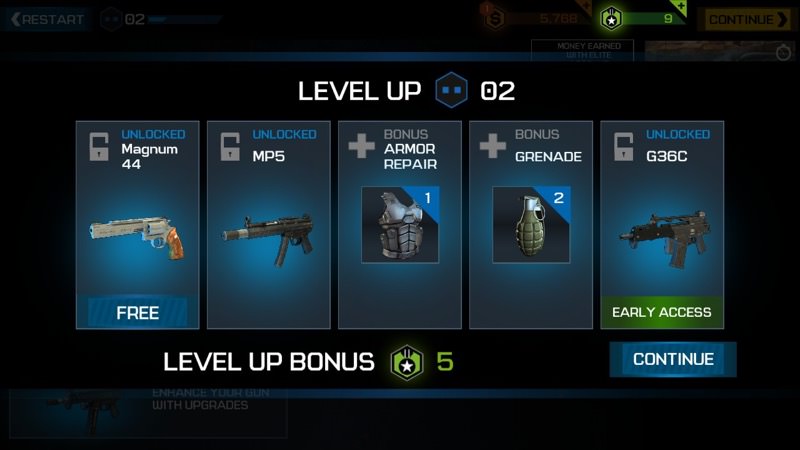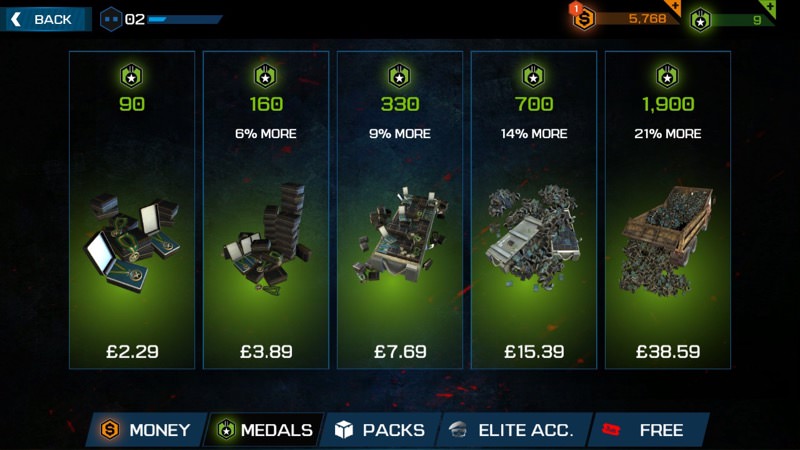 Overkill 3 is an impressive piece of code, to be sure, and there's no shortage of action. Just be warned that you'll need to invest a LOT of time in getting your head round the multitude of stars, notes, medals, and a dozen other rewards along the way. You can probably play it for free, with care, with a few delays here and there and slow progress. Or - just pay to acquire the resources to advance faster.
The tone of the game is incredibly macho - with a mohican-toting, battle-scarred, one-liner-spewing hero who kills casually and then jokes 'to camera'. This is to be expected in a 'third person shooter' (i.e. you see the character rather than just the gun and sights), but it still rankled every now and then.
You can grab Overkill 3 here in the Store. Oh, and I was testing it on a lowly Lumia 830, so this one's good to go on any phone that has 1GB RAM etc, whatever the processor.