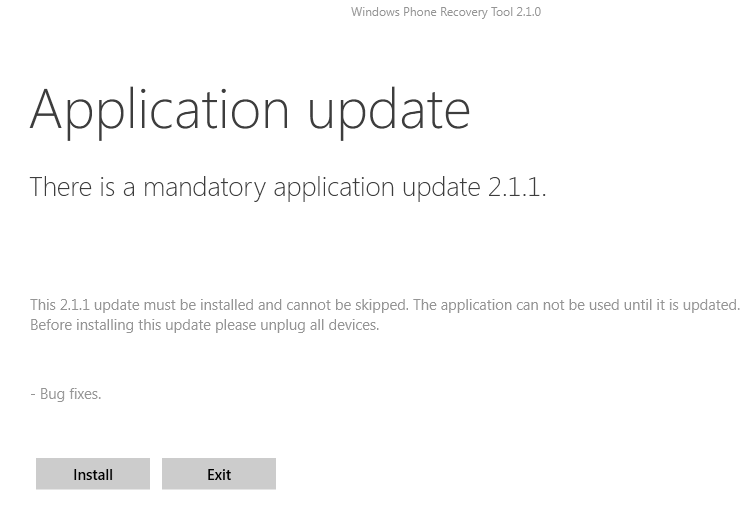 The changelog since the last time we featured the Recovery Tool here is listed as:
Miscellaneous bug fixes
Software recovery improvements for Lumia phones that are not detected
Support for HTC One Windows Phones
You can download and install the Windows Phone Recovery Tool here to recover your Lumia devices. I've used it several times now after trying Preview for Developers (for Windows 8.1 Update 1) and Windows Insiders (for Windows 10) and in each case the stock firmware was successfully replaced. Do note that any content on the device will be wiped though - so if you do go down this route then do any necessary data and PIM syncs and backups.