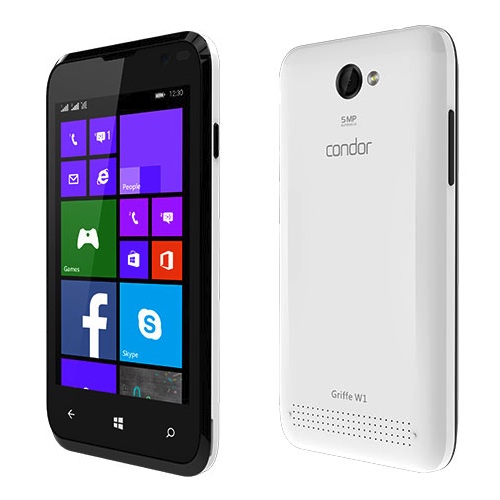 From AndroiDZ:
The local builder Condor has launched a new smartphone, the Griffe W1, with has the distinction of running under Windows Phone, not Android as Condor usually produce.

Without further ado, we leave you to discover its data sheet:



The Snapdragon 200 will be fine for that screen resolution, of course, though it does seem a little odd to launch a smartphone with 4" screen in 2015. Maybe the Algerian market is still favouring 'phone-sized phones'?
Like many African and Asian phones, the unit is dual SIM, so that users can juggle available bandwidth and services across two networks. Other than this, the specs are unremarkable, as befitting a device with street price of the equivalent of about £50.
One final note is that this is running Windows Phone 8.1 out of the box - we're just starting to see Windows 10 phones get leaked, so I'd expect most hardware from now on to be running (or at least announced as running) the newer version of the OS.