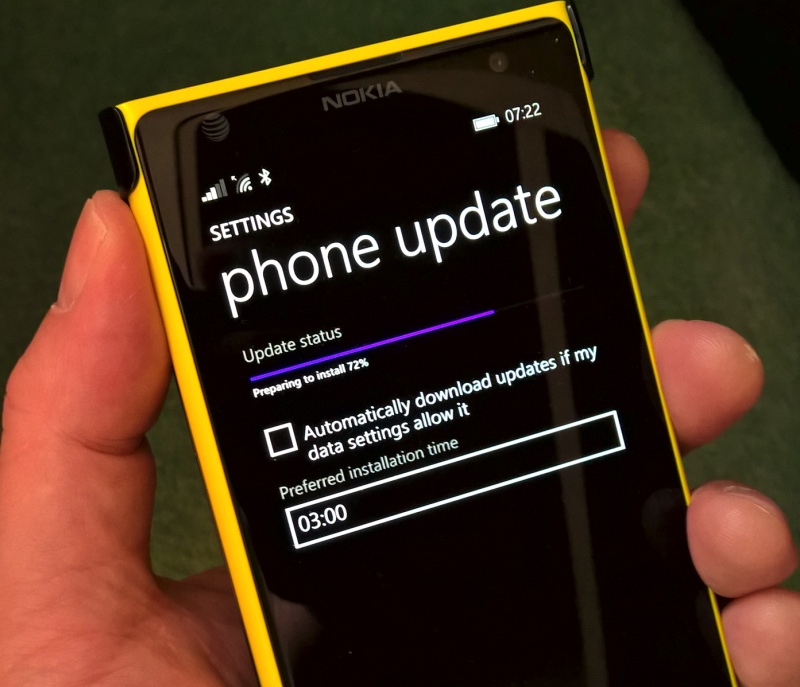 As usual, check for 'phone update' in Settings - and make sure you have your device fully charged up or plugged into a charger, just in case.
The new update take only a minute to download and only about two minutes to install, which is fast by Windows Phone standards.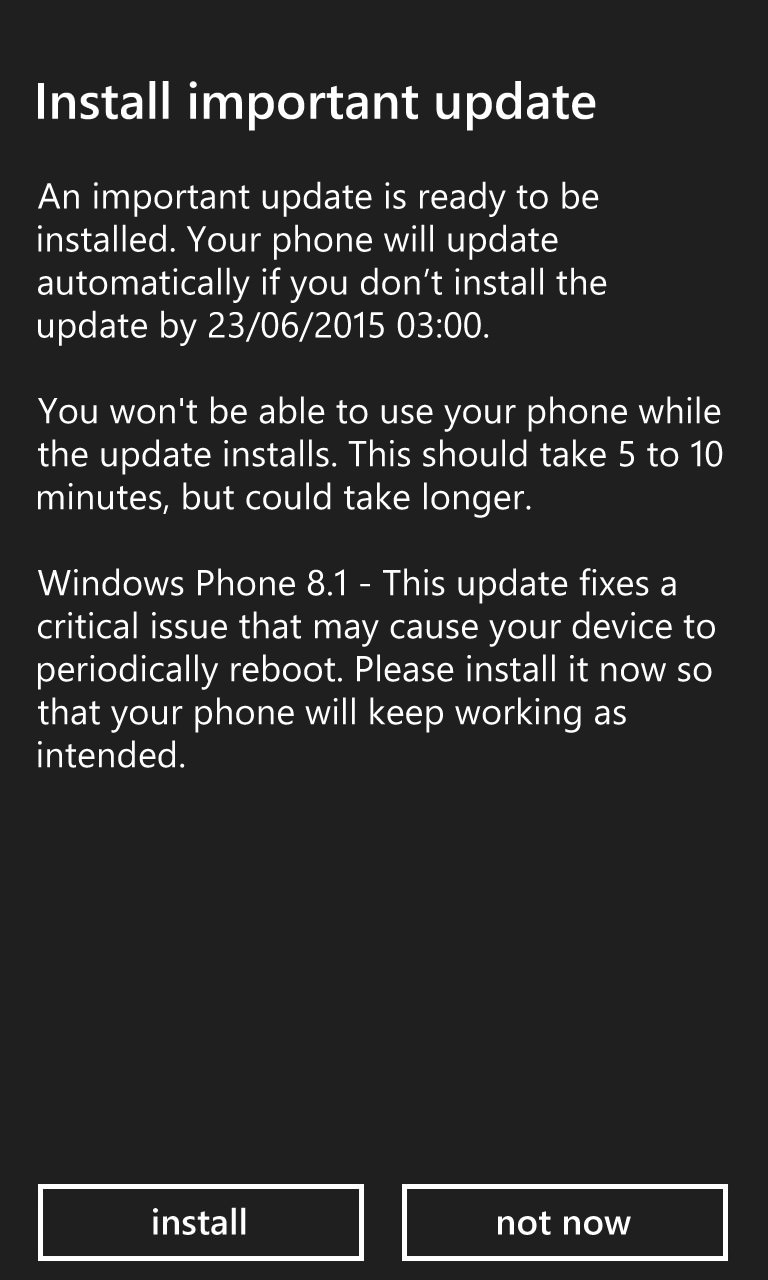 As the screen suggests, the idea is to fix a bug in the OS whereby the phone 'randomly' reboots every now and then. Personally, I haven't seen this on any of my Windows Phones, but in fairness, they're rarely on for more than a week or so - there's always some reason why I need to power down (e.g. to change a SIM)!
Comments welcome if you've seen this small update on other Windows Phones.