Microsoft's blog post then:
Over the past year, I have said that Microsoft aspires to empower every person and every organization on the planet to achieve more. To do this, building the best-in-class productivity services and platforms for the mobile-first, cloud-first world is at the heart of our strategy, with three interconnected and bold ambitions:

Reinvent productivity and business processes
Build the intelligent cloud platform
Create more personal computing

To better align our capabilities and, ultimately, deliver better products and services our customers love at a more rapid pace, I have decided to organize our engineering effort into three groups that work together to deliver on our strategy and ambitions. The changes take effect today...

...Changes of this nature require us to look at our leadership structure overall, and as a result a few Senior Leadership Team members will leave Microsoft at the conclusion of a transition period.

When Stephen Elop returned to Microsoft, he oriented MDG to create the best Microsoft experience through its devices, inclusive of hardware, software and services. He has been a strong advocate of the need to drive focus and accountability around the delivery of these experiences and has helped drive tighter alignment toward the ambition of more personal computing. With the structural change described above, Stephen and I have agreed that now is the right time for him to retire from Microsoft. I regret the loss of leadership that this represents, and look forward to seeing where his next destination will be.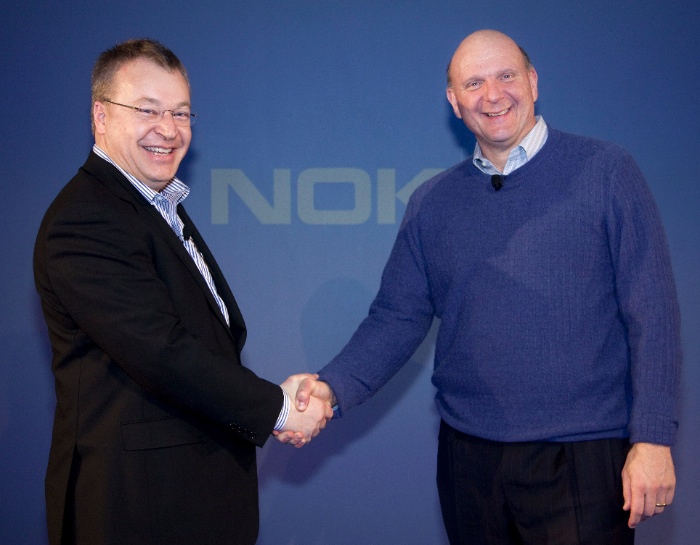 Did he jump or was he pushed? That's a question that perhaps moot - Elop, a friend of Ballmer's, was never a perfect fit in the 'new' Microsoft since he headed to Nokia and negotiated its switch to Windows Phone and eventual sale to Microsoft. I'm sure Elop will find another management position in which he'll do well. Long time Symbian and general industry watcher Andrew Orlowski has penned a useful editorial here, in which he defends Elop's choices in early 2011:
Elop himself divides opinion, with some Finns blaming him for the demise of Europe's biggest technology company and the former number one phone maker in the world. This really is a bit of chauvinistic nonsense, which seeks to transfer blame away from years of complacency and mismanagement at Nokia. What Elop's critics forget is that he had an impossible choice in front of him when he arrived in late 2010.

Nokia's demise differs from RIM/BlackBerry's demise in one very important way. Apple's iPhone, along with almost all devices on the market today, is a power-guzzling mobile computer which also makes phone calls. This doesn't matter to people, as the value shifted to apps and services. Suddenly, everything the mobile industry had talked about for a decade was easy and accessible, and you didn't need a manual. The consumer gave up a four-day battery life to enter this brave new world and so far seems pretty happy with it...

...[Nokia] obsessed with the future and foresaw the eventual platform shift. In 2002 it began planning for it, by developing a computer which also made phone calls. It launched it ten years ago. Unlike RIM, Nokia saw the future and was ready for it... except it wasn't. When the crunch came, it was too slow to execute. Corporate bureaucracy and infighting saw to that.

Nobody in the industry was interested in licensing Nokia's modern, but still-to-be-finished Meego platform by then, and licensing was Nokia's preferred ethical way of doing things. Google had given Android away for free, and Google wasn't Nokia. There was no time to look the gift horse in the mouth; eager to get something iPhone-ish to sell punters clamouring for an iPhone-ish experience (which Symbian couldn't offer), the industry rapidly swung behind Android.

So Elop's choice was really to go with Android or risk going with the brand new Windows Phone platform. Going with Android may in theory have yielded more revenue, but look at where Android OEMs are today: Sony, HTC and even Samsung are all bleeding red ink. Some day soon, Google will reintroduce its Silver program and try and capture what value there is left in those brands. The Android option would also have been too much of a culture shock for Nokia. Think of Brian Clough at Leeds.

But by choosing to retain more independence than he would have under Android, Elop ran into two problems, as David Wood's epic insider account of the smartphone wars reminds us, and armchair pundits forget. Windows Phone was very immature and lacked key features, while Nokia was left with a dead-end branch of the platform – leaving it effectively with nothing competitive to sell for almost two years. Only in early 2013 – two years after the Burning Platforms memo and the big switch – was Nokia able to start introducing a range of devices, from high-end flagship imaging phones to budget models.
This is a pretty objective account and I'd largely go along with it. Clearly Symbian had been plagued for its entire history with Nokia's 'Corporate bureaucracy and infighting', as Andrew puts it. Playing the 'What if?' game might have given us a colour, high resolution, multitouch smartphone/communicator running Symbian in 2006 - Nokia and Symbian were THAT far ahead of the game at this point in history. But, bit by bit, the time advantage was lost in a mist of cancelled projects, over-conservative product specifications and a clumsy corporate management structure. In late 2010, when Elop took over, the writing was already on the wall for the ageing Symbian platform and its codebase.
I - and Andrew - would argue that the futuristic Meego platform was the logical successor, but you can probably understand Elop's greater confidence in his alma mater's upcoming plans than the unproven OS and interface in Nokia's own labs. My (personal) biggest beef with the whole saga was the way Elop slammed Symbian quite so publically long before Windows Phone was ready for the big time - a more subtle transition period would have saved Nokia 100 million lost device sales by my estimation.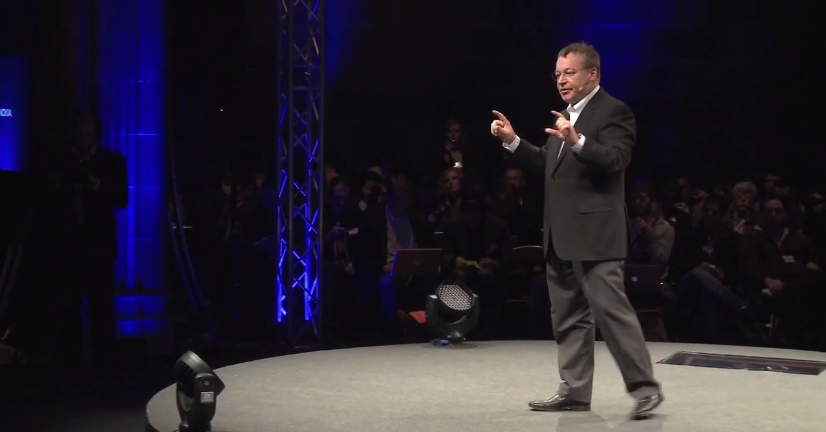 However, all this is history and now Elop's reign at Microsoft (and over the ex-Nokia engineers) is history too. Gone with him is Jo Harlow, which is a shame - I always liked her enthusiasm at launch events, I still remember her launching the Nokia 808 PureView and also being up for some basketball at the Lumia 925 event (demoing 'Smart Camera'). She'll be missed.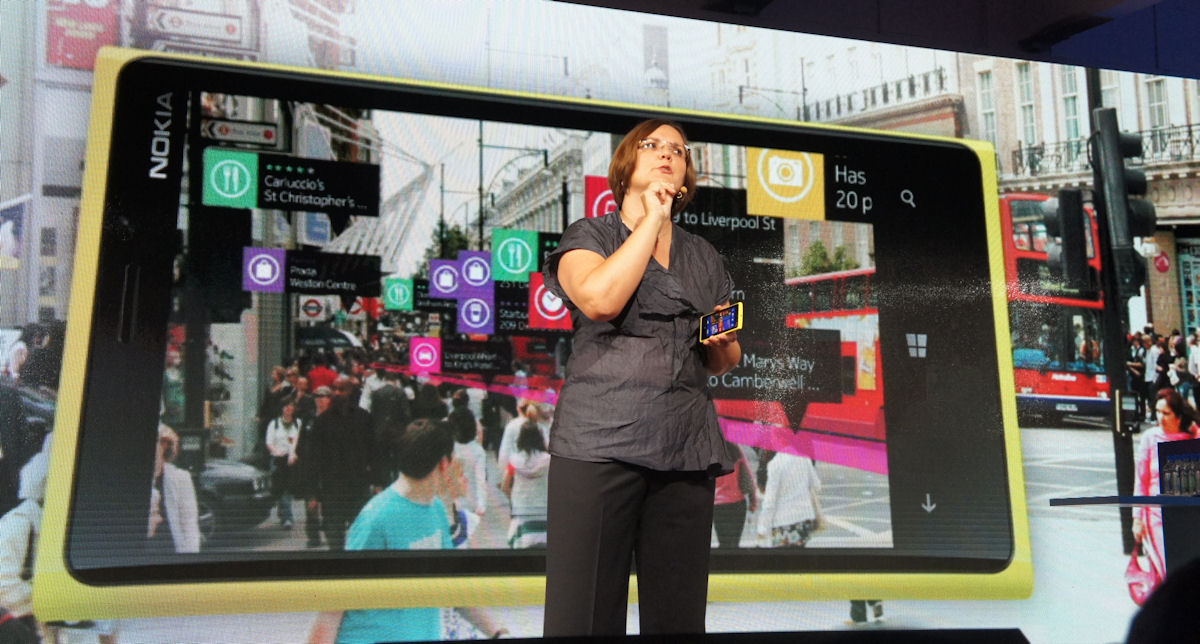 Comments welcome - I'm sure you'll have a few!