From the Store description:
Searchable "Venue" (stage / area) and "Act" (band / group / speaker).
Favourites list.
Now & Next list for favourite Acts.
Optional Reminders for all Favourites (see Settings option)
"Show Venue on Map" menu option for all Venues and Acts.
Links to artists' websites (if provided) in Act menu (see screenshot).
Bing map with Venue positions and your position marked.
Official map with your position marked.
Lucky Dip - randomly chooses a current Act near to you.
Nearby - all current Acts near to you.
Demo Mode - simulate being there to test location / time based features.
Importantly, given the likely network congestion at the festival, the app doesn't require a data connection for all its core data. Only delving into Bing aerial maps or linked web sites requires a connection - well done to the developer.
Here's Glastonbury 2015 in action: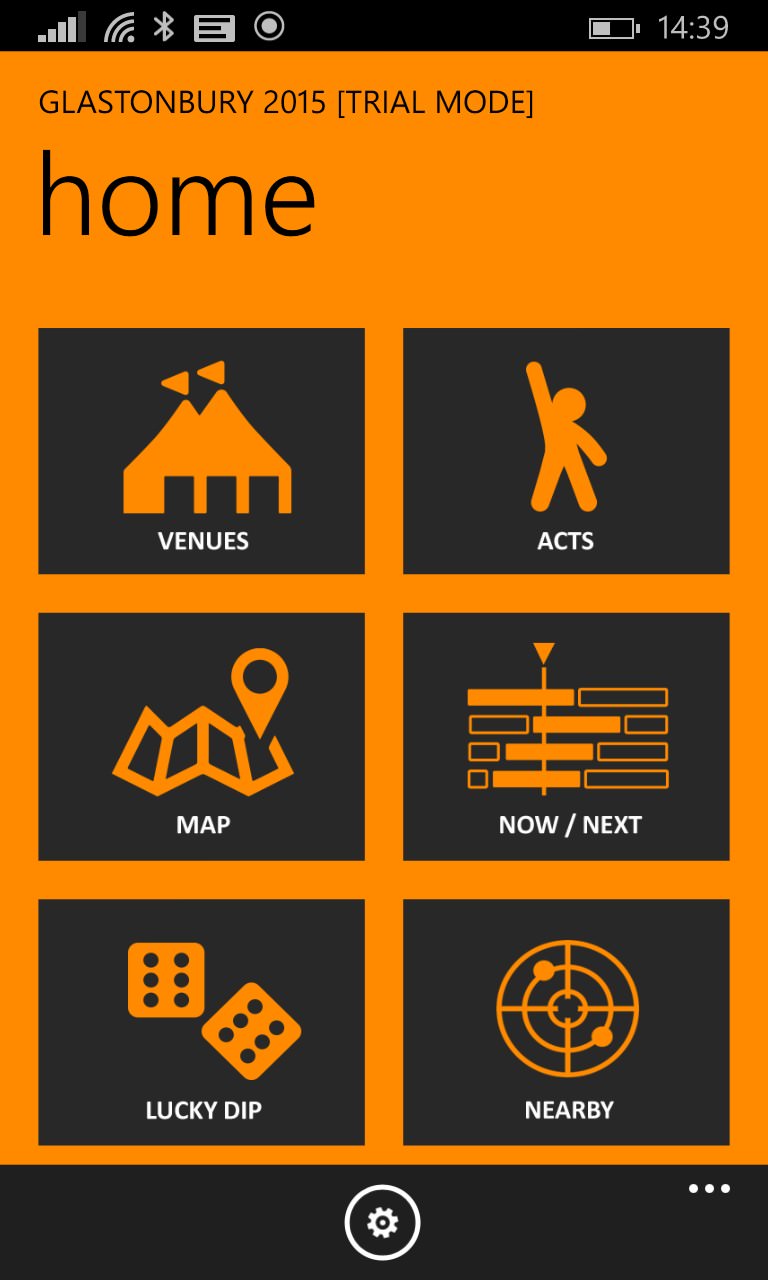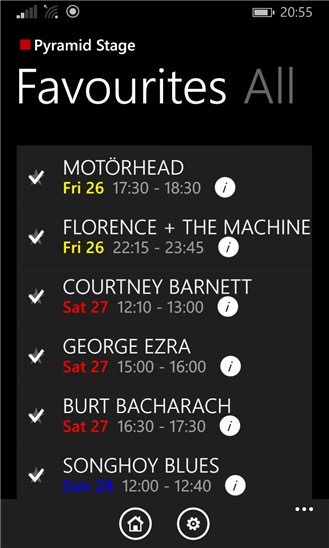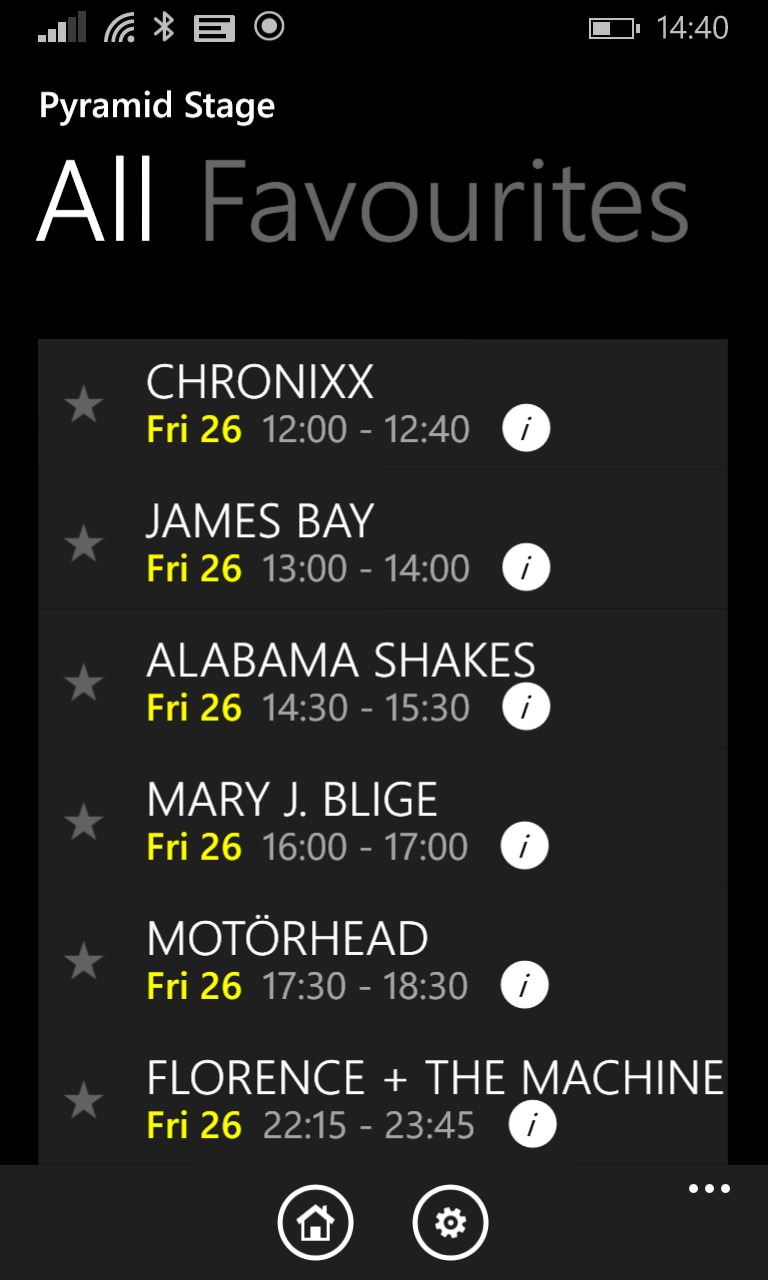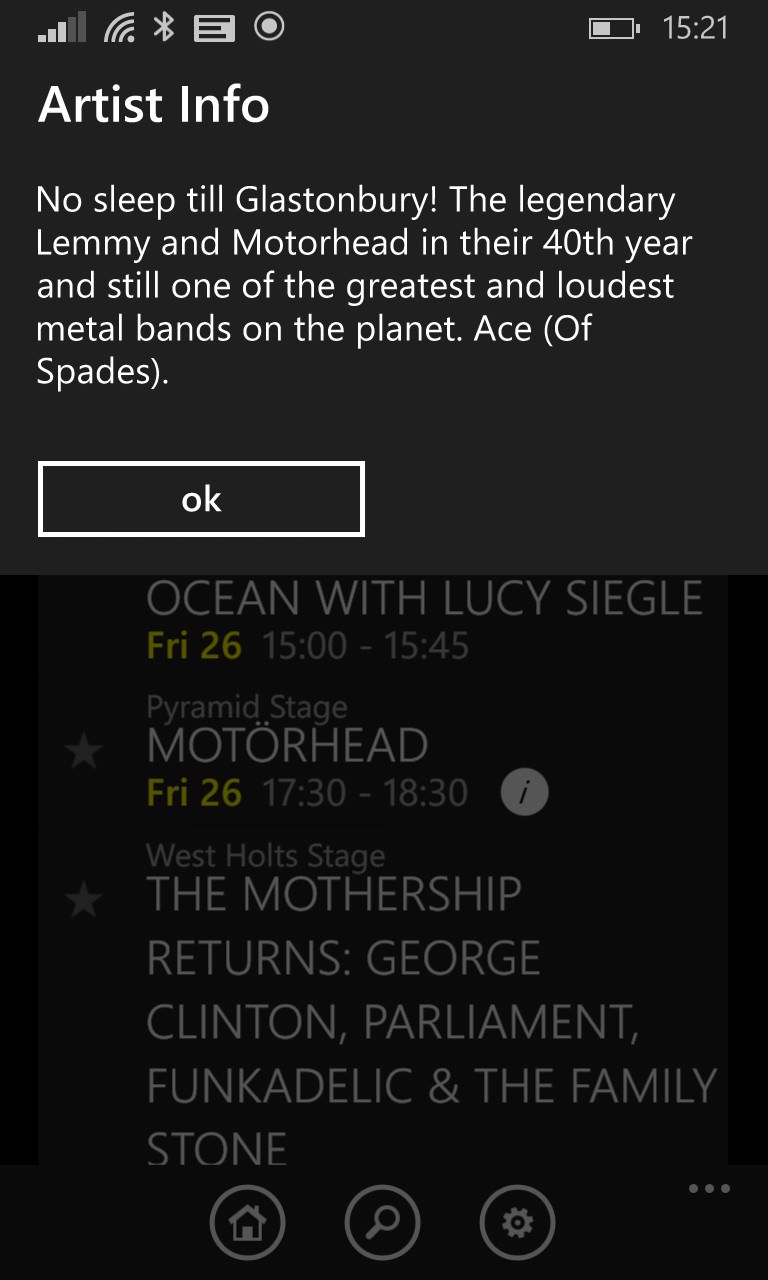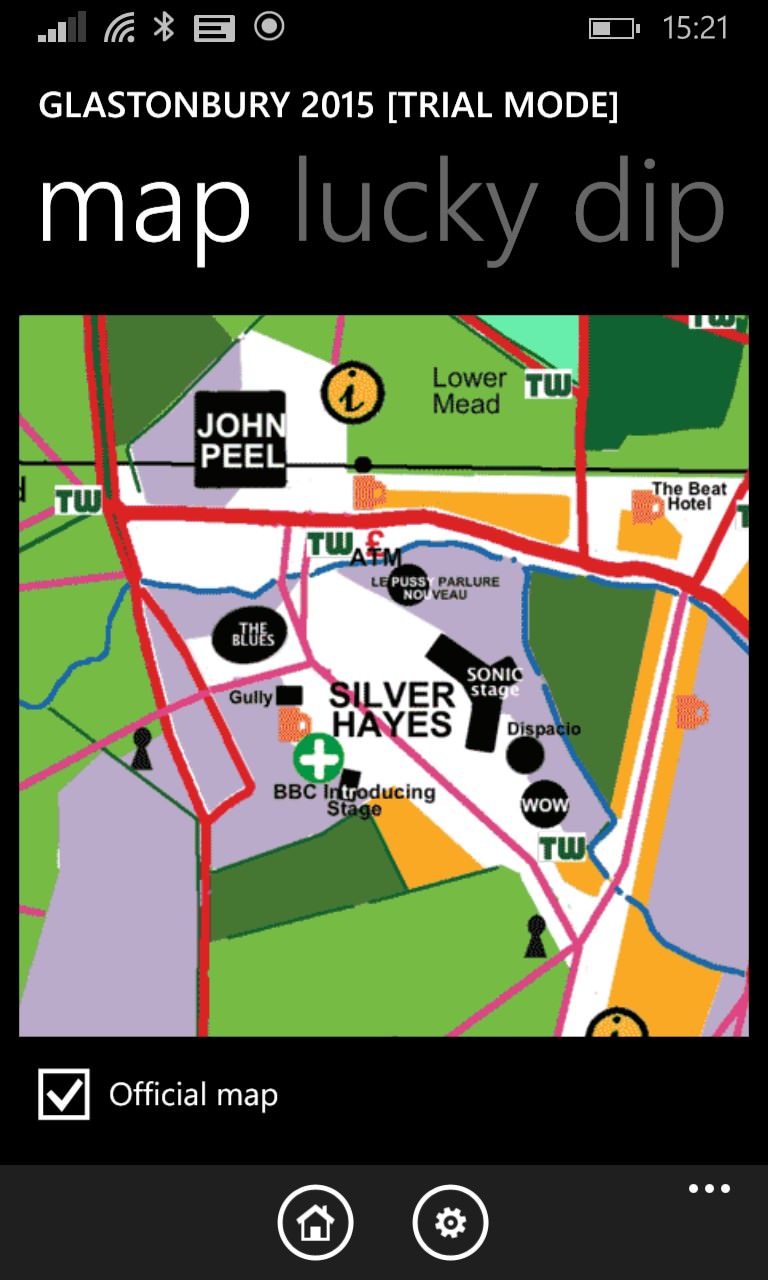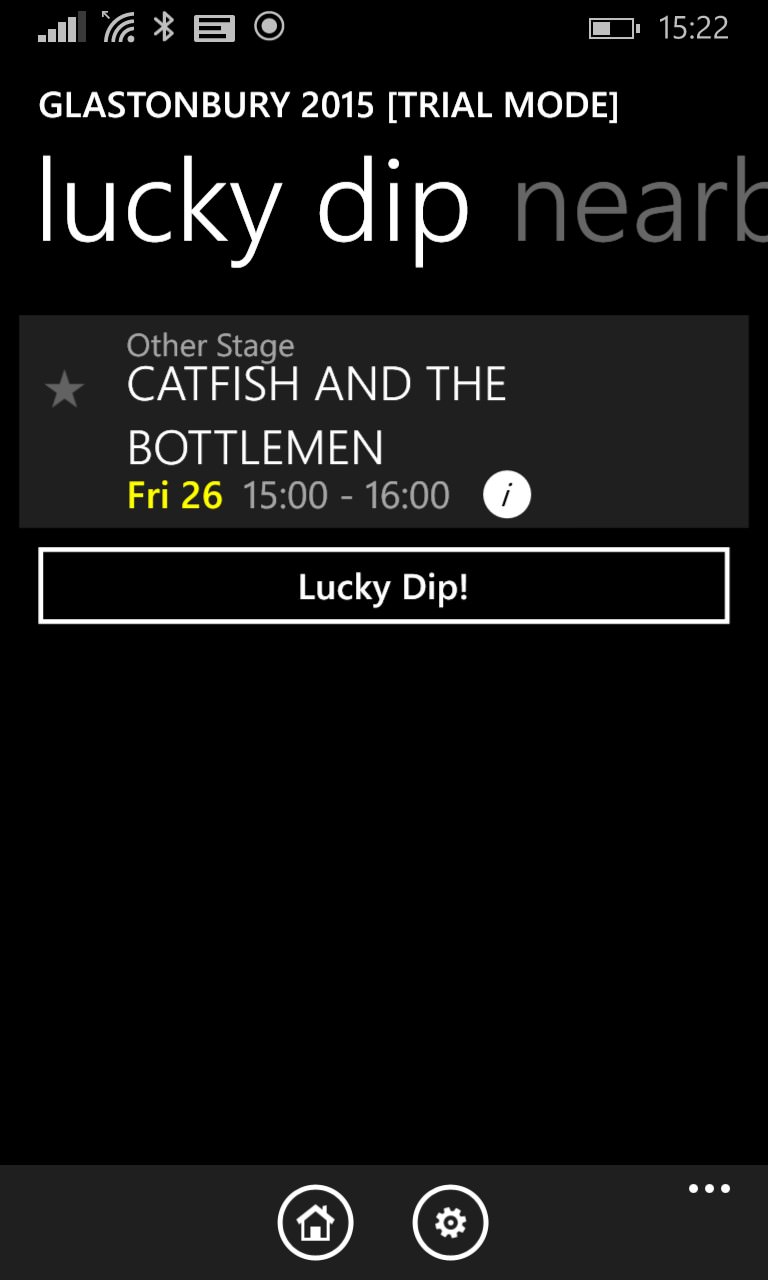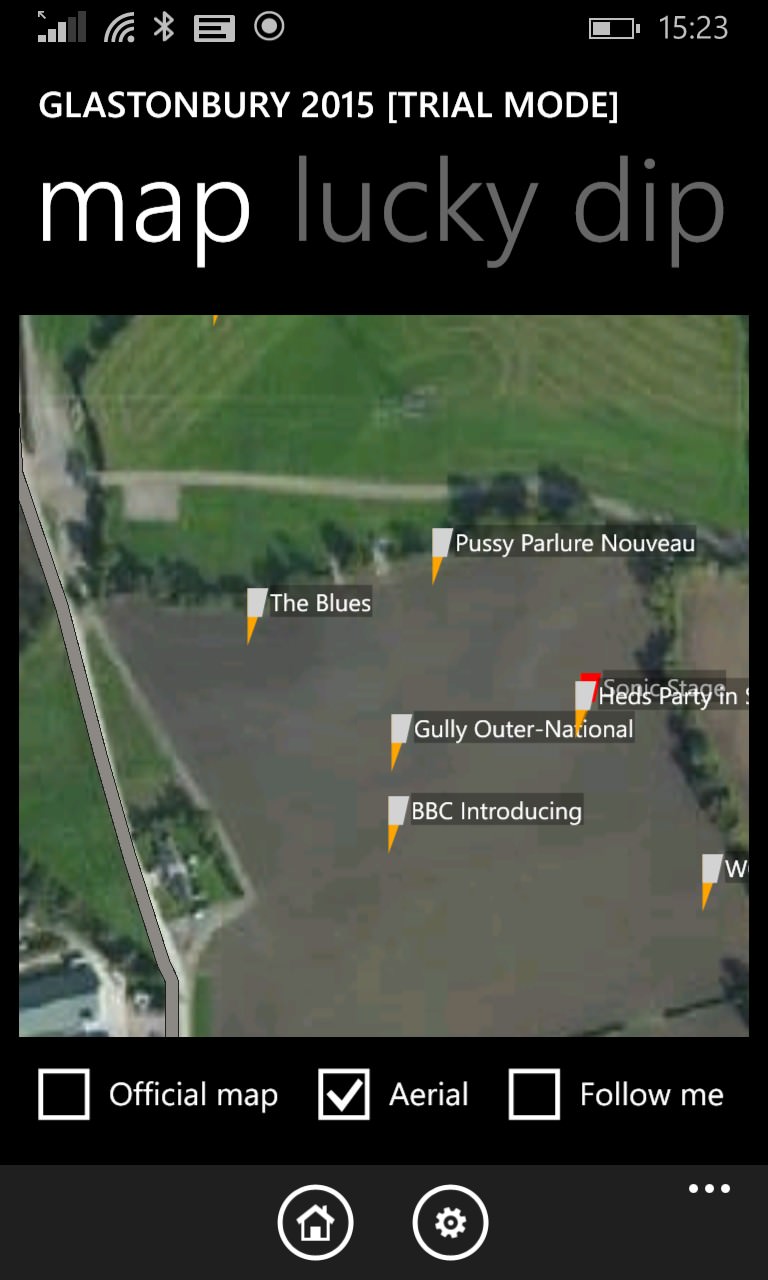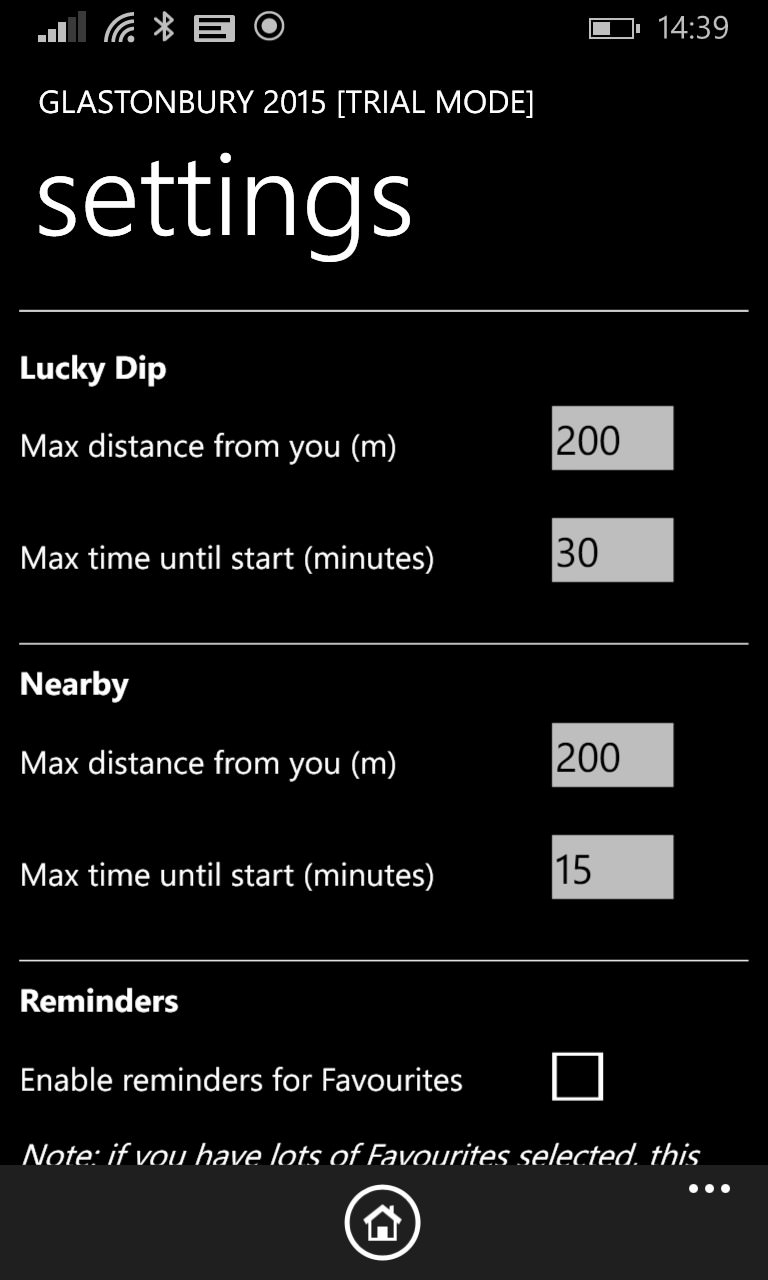 You can grab Glastonbury 2015 here in the Store. Note that the trial version is 100% fully working, you 'buy' it if you want to support the developer (recommended, he's done a great job)!