From the Freetel page: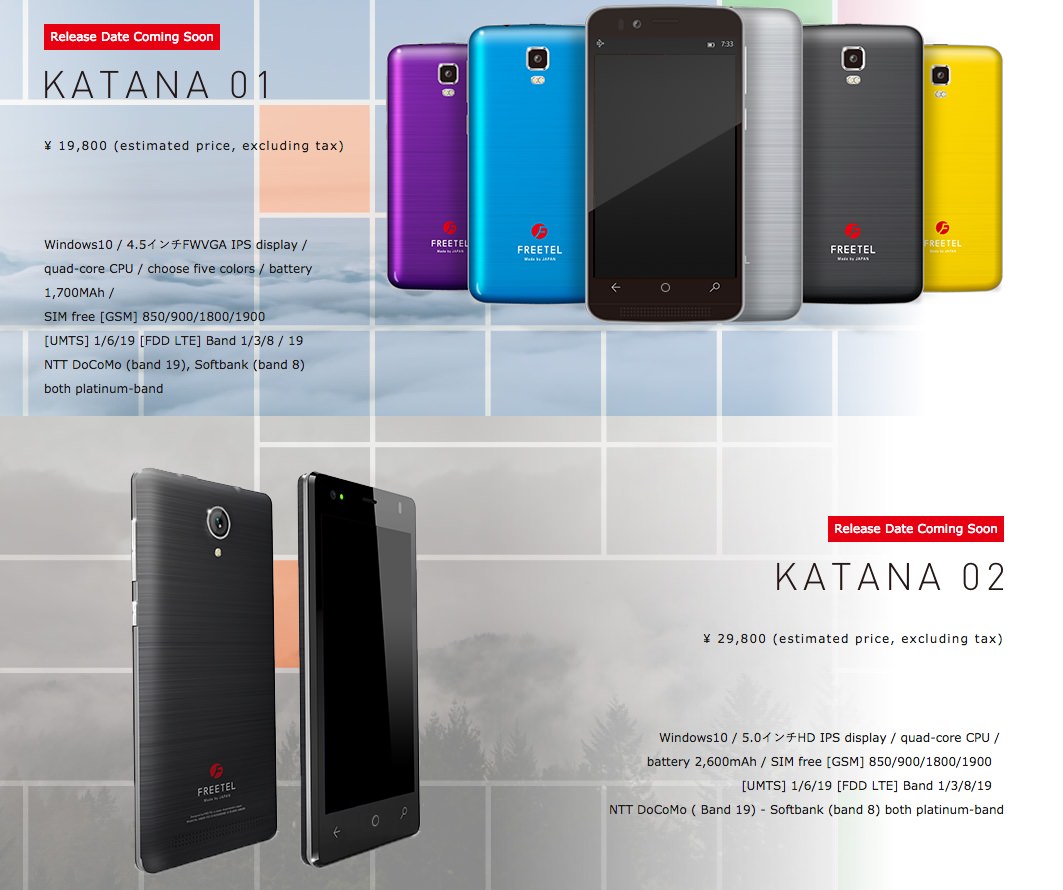 Those prices equate to £100 and £150 respectively, so think of these as alternatives to the likes of the Lumia 535 and 640, perhaps. The reference to a 'HD' display means '720p', while nothing is known about the 'quad core' CPU but it's almost certainly a Snapdragon 400 at 1.2GHz.
There's also no reference to storage, so again assume something competitive - 16GB plus microSD would be good for the Katana 02.
Mind you, this is all Japan-only, so it's all rather academic to most people reading this. We're going to see a swathe of Windows 10 Mobile announcements over the next month, so watch this space.