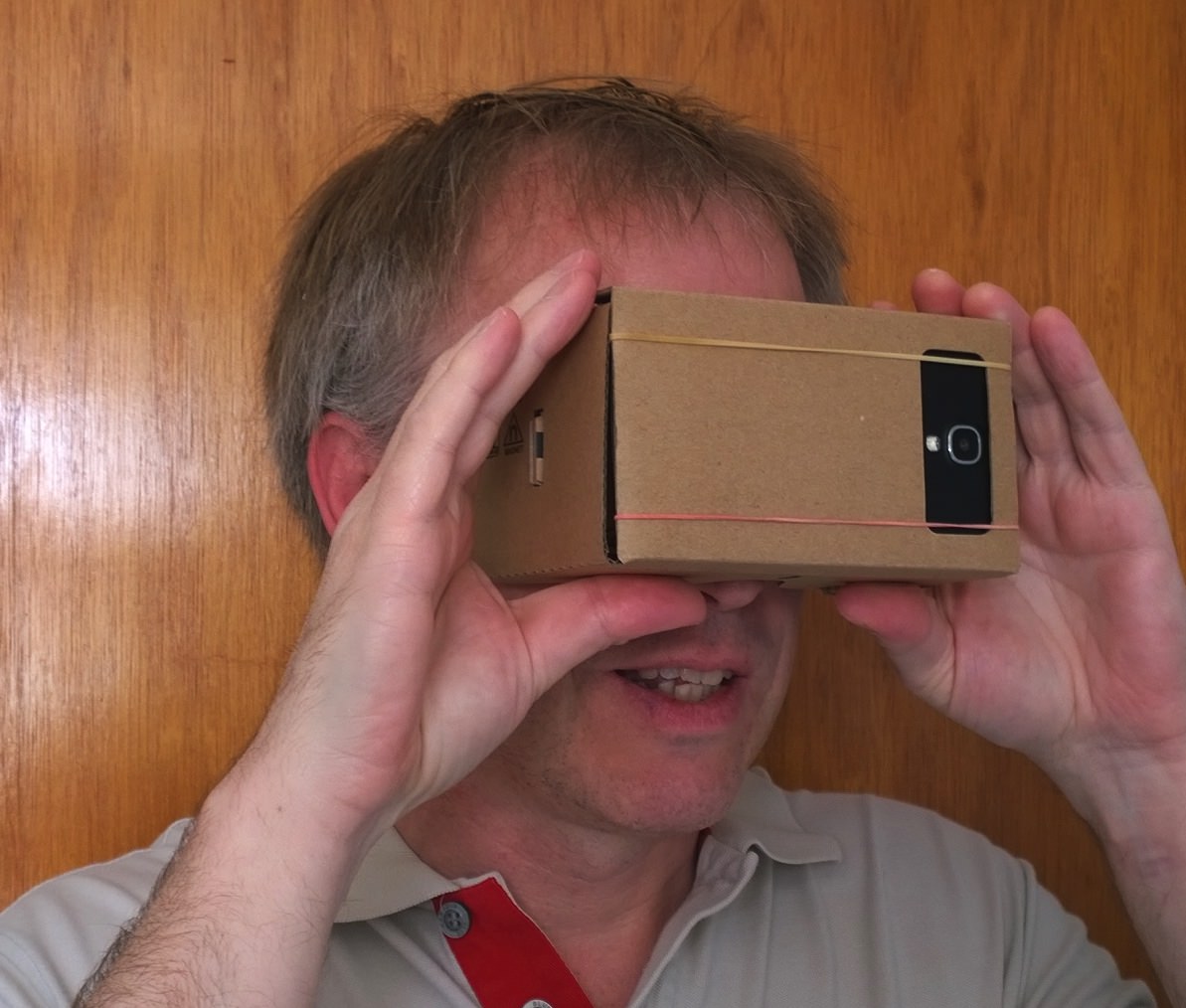 From the Store description:
InMind is a short adventure with arcade elements designed for the Windows Phone based VR. You are able to play with Cardboard viewer or without it (just tap and hold to switch modes). [How to start video.]

This first demo allows the player to experience the journey into the patient's brains in search of the neurons that cause mental disorder. Submerge into the microworld and experience the miracles of the human mind.

The future is nigh. The humanity is standing upon the brink of a new era where modern healthcare makes tremendous scientific advancements. With the help of nanotechnologies a surgical prototype bathyscaphe allows its operator to shrink to a microlevel and travel inside the patient's body.

Having a Cardboard viewer to hand from my adventures here, I gave it a whirl. The screenshots below are the 'split' 3D versions, to give you a sense of how it works: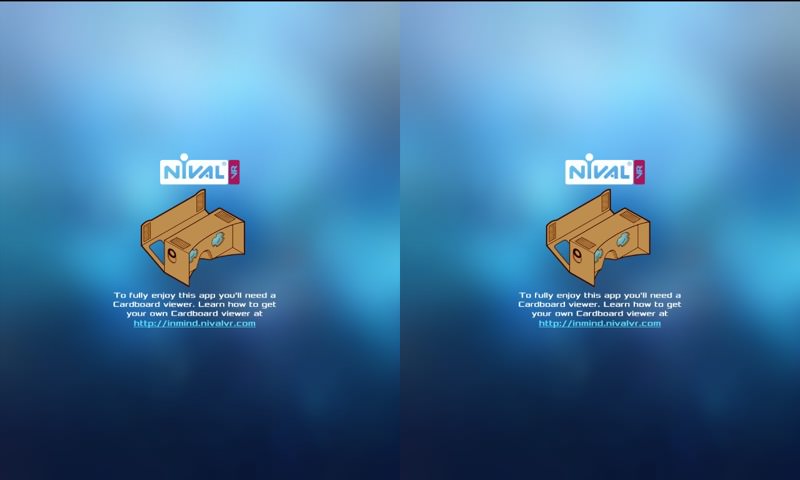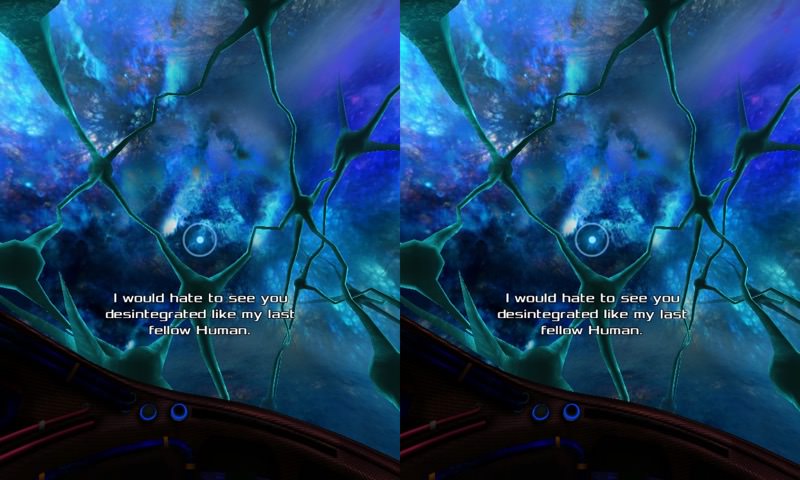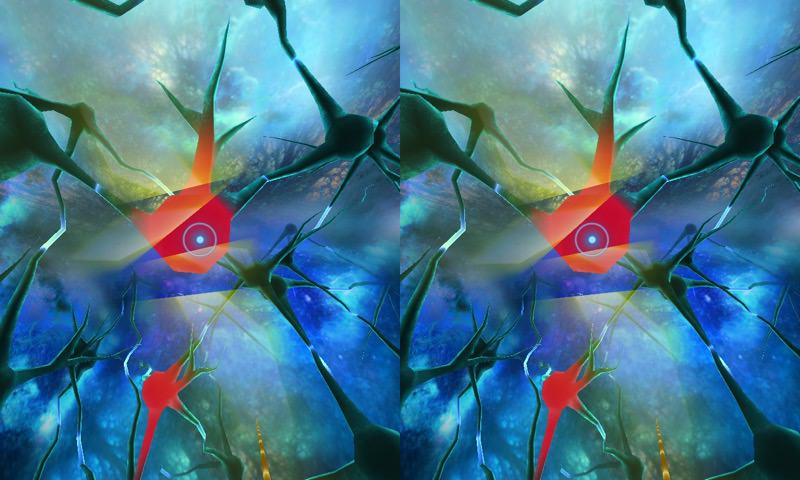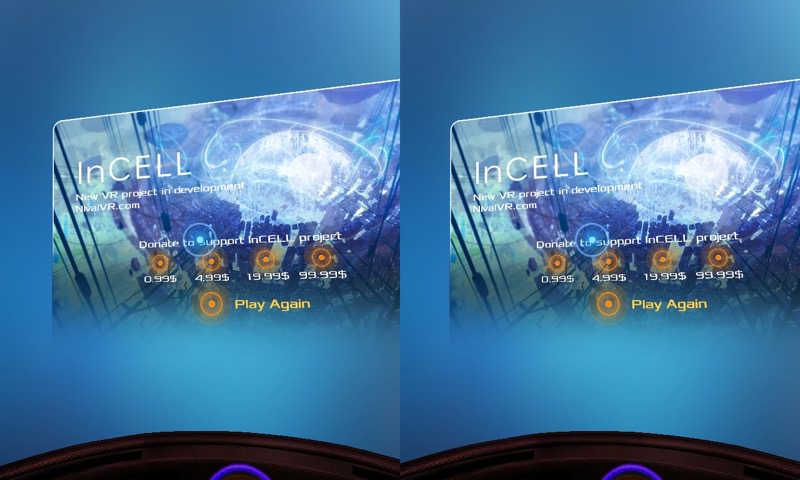 One of the cleverest aspects of the VR gaming experience is that you don't need an action button - though Cardboard supports one in the magnet 'toggles' - a lot of the action is achieved through focussing your 'attention' on a particular spot in the field of view. In reality, of course, it's just a particular orientation of the phone, but the illusion is convincing.
You can grab In Mind VR here in the Store.