Here's the official changelog for WhatsApp v2.12.60.0
WhatsApp Calling: Call your friends and family using WhatsApp for free, even if they're in another country. WhatsApp calls use your phone's Internet connection rather than your cellular plan's voice minutes. Data charges may apply.
You can now send audio files.
Notifications for calls and chats are show separately on top left.
Although Whatsapp says that the main improvements are only for 'Windows Phone 8.1+', this is almost everyone by now. In the Lumia world we're talking the Cyan update and beyond.
A few token screenshots, of course: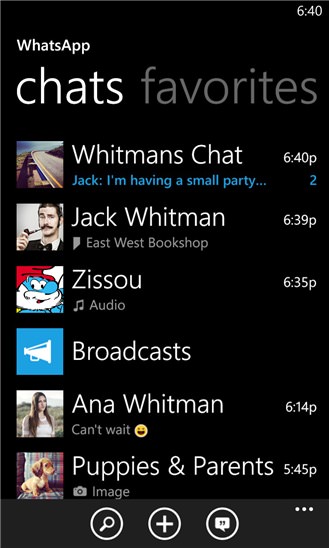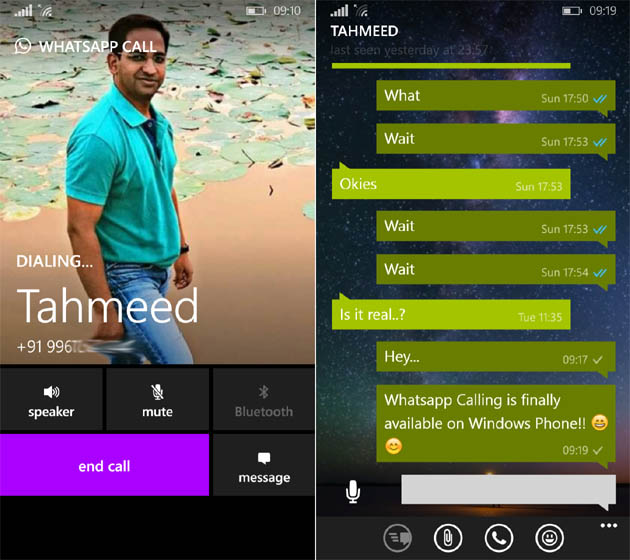 (Second and third images from ThePocketTech, which seems to have been able to try out the update)
As ever, all this is free or 'nearly free' ($1 a year). You can download or update WhatsApp here in the Store.
Comments welcome if you use WhatsApp regularly - is the Windows Phone client right up there with the iOS and Android versions? Me, I think I'll stick to Skype - this has its issues, but is essentially baked into the platform now and works via a data-only login and doesn't get tied to a particular SIM card!