And, with snail-like performance - flying dots are the main UI feature, boy does Microsoft Health (the Windows Phone app bit, anyway) need an update. But, of course, Microsoft couldn't update this until the Band itself supported the extra functions needed for the golf tie-up with TaylorMade's myRoundPro and the 'golf' tile in general. With that in mind, give every active user a few days to update their Bands and then I'd expect a corresponding Microsoft Health update in the Windows Phone Store.
Here's the Band update, presented nicely on the phone. It took about five minutes to finish in real time: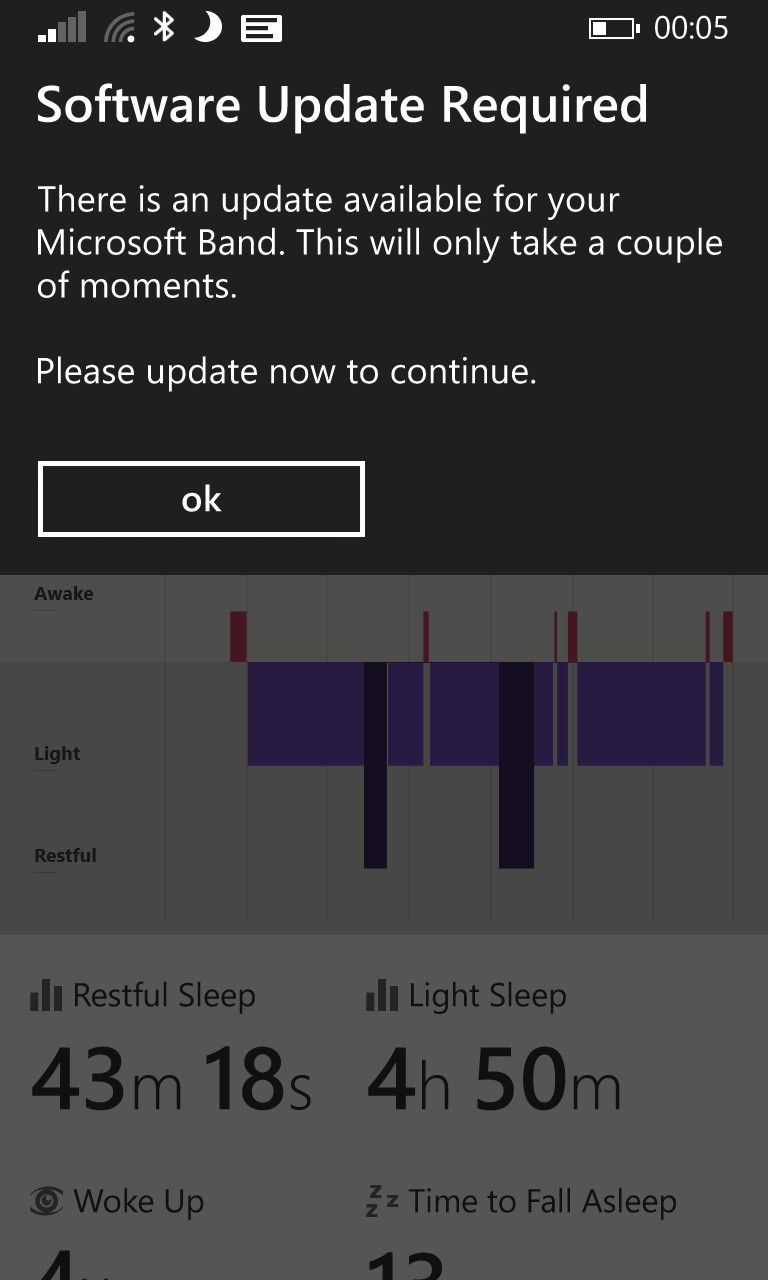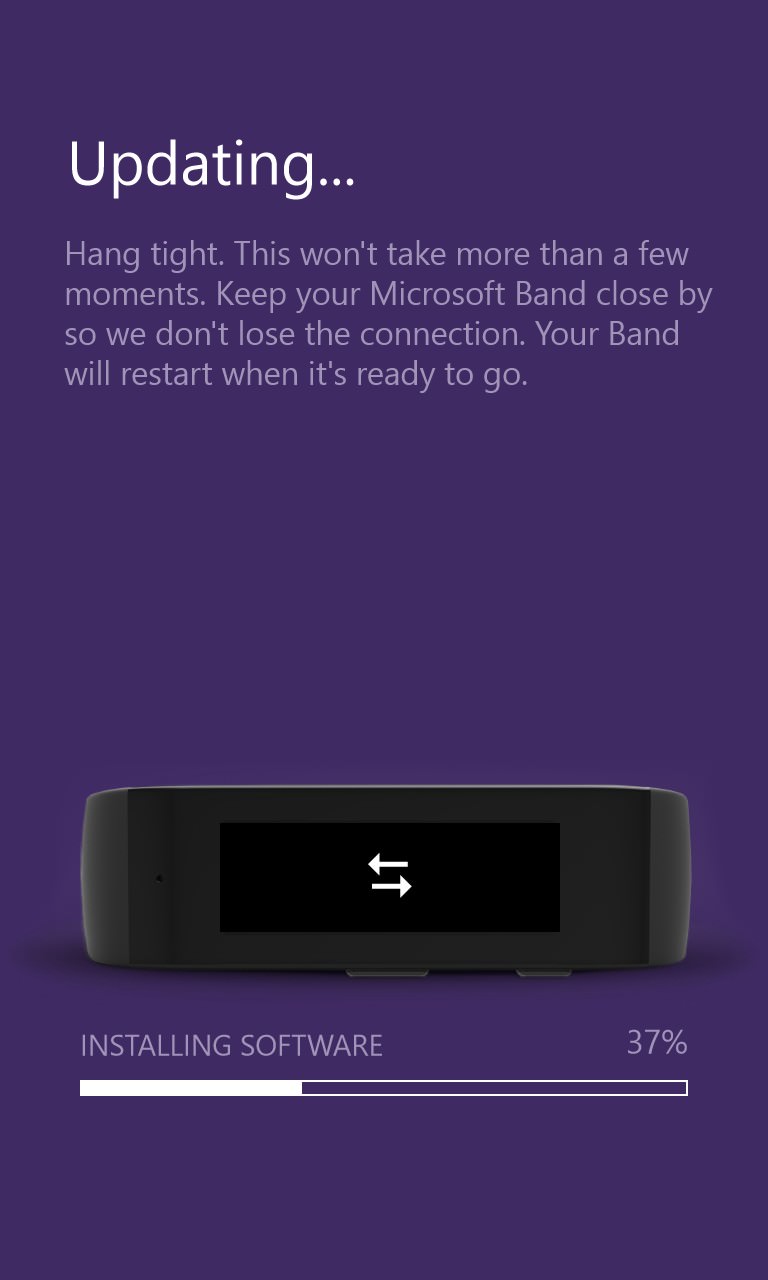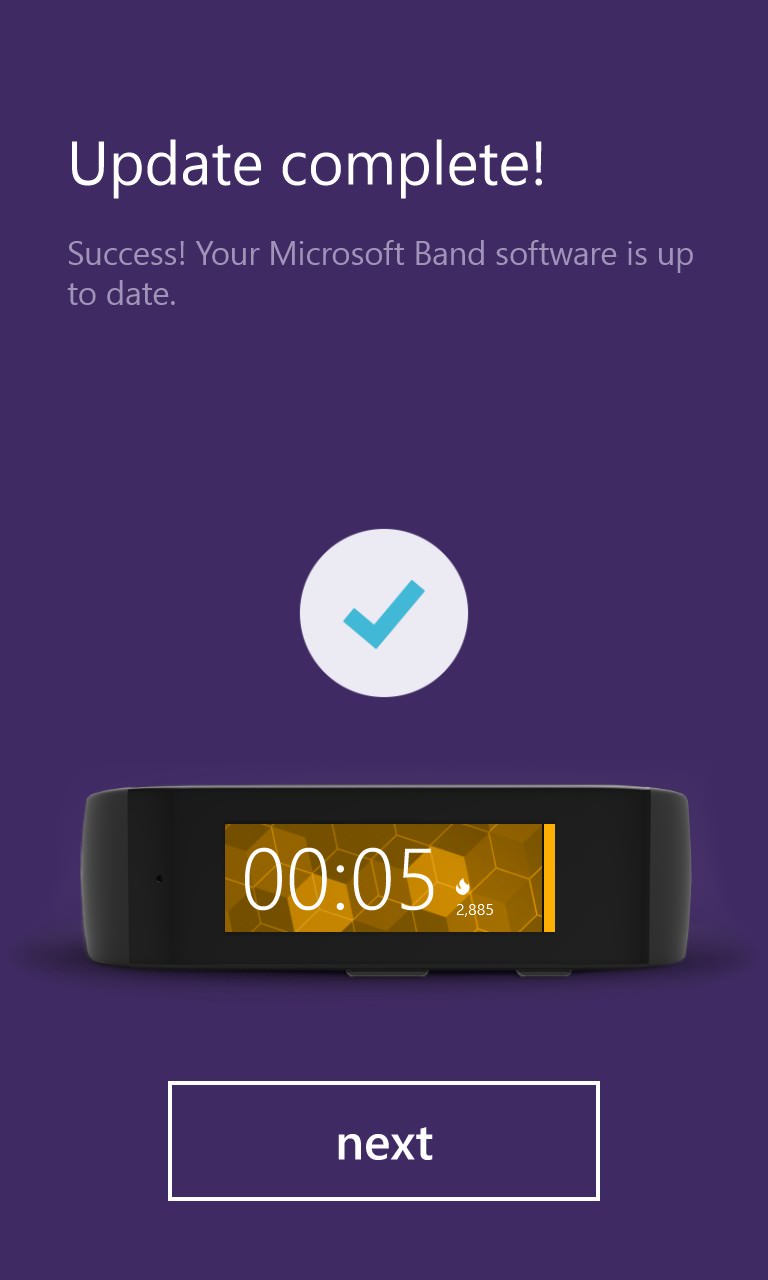 The update is prompted when you next start the Microsoft Health app - for most people this will be once a day on average? Either way, after a week, most users will have updated the firmware.
And always a nice touch to show, on the phone screen, what the accessory display is supposed to show during the update - the user sees it, checks and nods. Nicely done.
I'll report back when the 'other shoe drops' in the next few weeks!