From the Store description:
EPISODE 1: "Batman": WARNING to all villains: There's a new super hero in town! Doodle the Doodler of Doodle Jump fame learned a trick or two from Batman and is now facing off against Gotham's most infamous villains – The Penguin, Mr. Freeze, The Joker, The Riddler and more - in a chase to save the powerful stolen crystals.


... Stay tuned for other episodes with Doodle as other powerful DC Super Heroes!

Ka-pow! Face off against powerful villains in boss battles
Whoosh! Pursue evil doers with a batcopter, bat jetpack and more
Ka-ching! Collect crystals to upgrade your gear and catch the crooks faster
Bam! Level up to gain more powerful glides, batarangs, and crystal magnets
Whew! Stop your fall with a bat grappling gun
As with the original Doodle Jump, it's a matter of tilting your phone to adjust the direction of your jumps, up and up into the night. Boss battles and the like make things more perilous, as you might expect: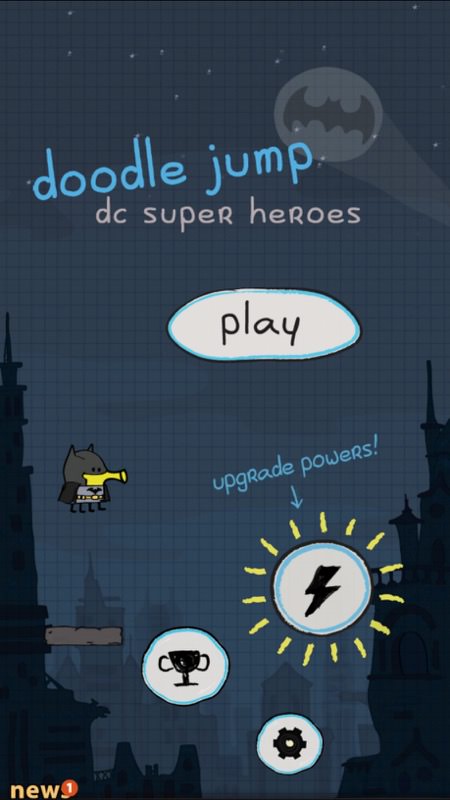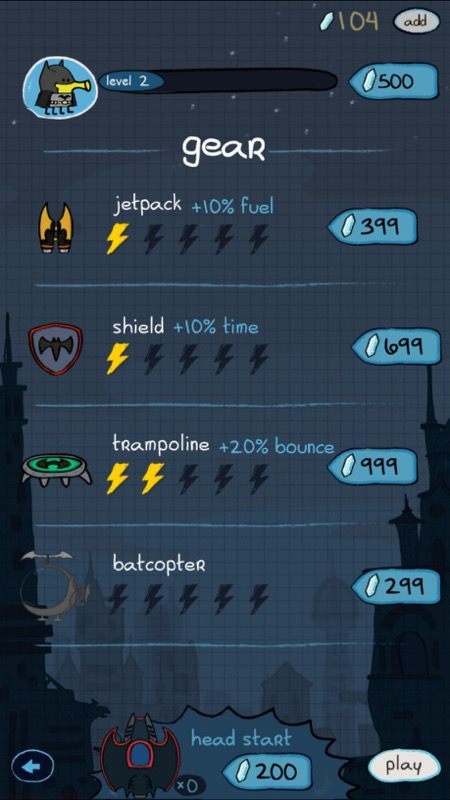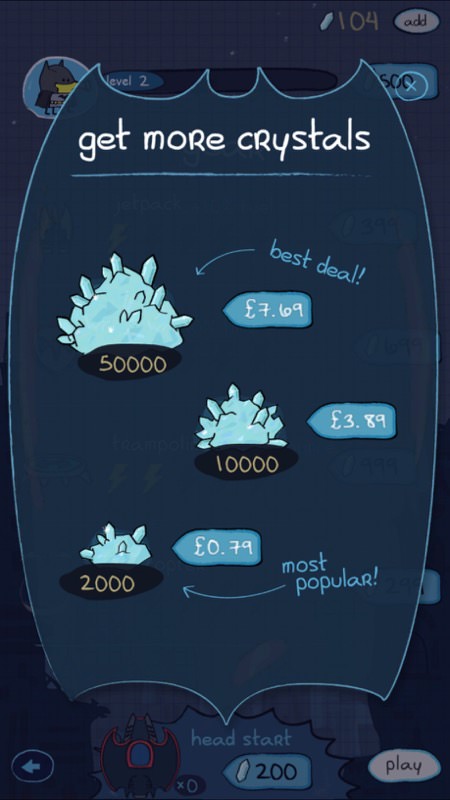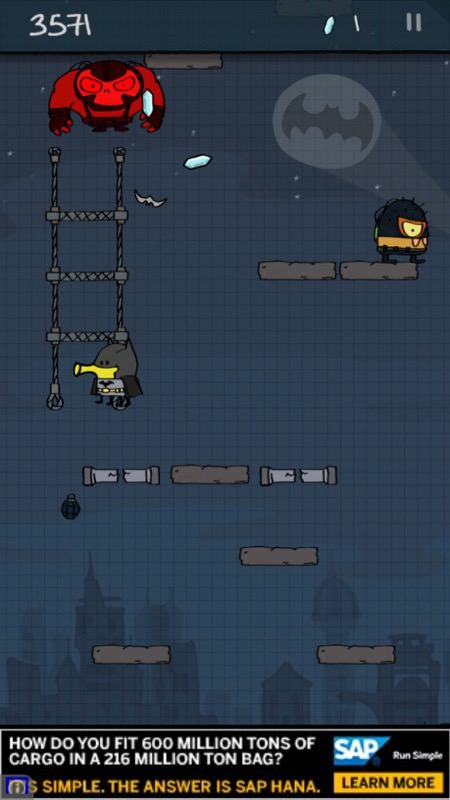 The crystals can be collected while jumping, but it's VERY slow progress this way - if at all, since you lose anything gathered since the last save point each time. And the main way of making progress through the levels is to 'save' your character when he falls, which costs a few hundred crystals to do. So you have to use the in-app purchases.
$1 worth (79p) is enough to give you 10 to 15 minutes worth of fun, $10 (£7.69) is probably enough to last you a month of play in a real world setting where you play for 15 minutes a day. Worth it? Your call! At least there's no ridiculously high tier of purchases, designed to trap the unwary.