From the Store description:
The #1 city-builder game in more than 20 countries with over 10M downloads! One million people play every day! Tablets are supported. Enjoy the incredible game experience on a larger screen! Manage finances and design and develop the primary infrastructure of your own city:

airports
railway stations
seaports
oil and gas mining
wind, solar and atomic power plants

Regular content updates and city events will add excitement to the life of your Megapolis. Trade materials and build alliances with your neighbors. Challenge your friends to see who can create the most alluring and successful city.


Awesomely realistic 3D graphics
World-famous architecture from ancient to modern times
More than 700 buildings and sites with hundreds of construction materials
Cooperate with your neighbors
Expand your city over land and sea
Challenging tasks, rewards and achievements
Sounds good, right? But there are major issues here. Firstly, let the screen time out at any point and the game effectively starts again. What? If you were in the middle of some building work, it's not there and you have to start again. Game testing? What game testing?! The whole point of Megapolis is to 'hook' the user, to create an addiction to this little virtual world, and having to watch the splash screen and loading bar every few minutes because you took your eyes off the game for a few seconds is just plain irritating.
Secondly, the Megapolis interface, nice and colourful (though over-burdened by multiple freemium currencies, but let's not rant about that all over again...), is presumably tried and tested on other platforms - on tablets, principally (e.g. iPad) - but it has been ported to Windows Phone by simply keeping everything at the same pixel size or even downsampling where needed - this results in over-fiddly controls and icons, over-tiny text at some points - it really does feel as though you're working with a 10" tablet game on a 5" phone screen.
No doubt I'll vent further below, but time for some screenshots: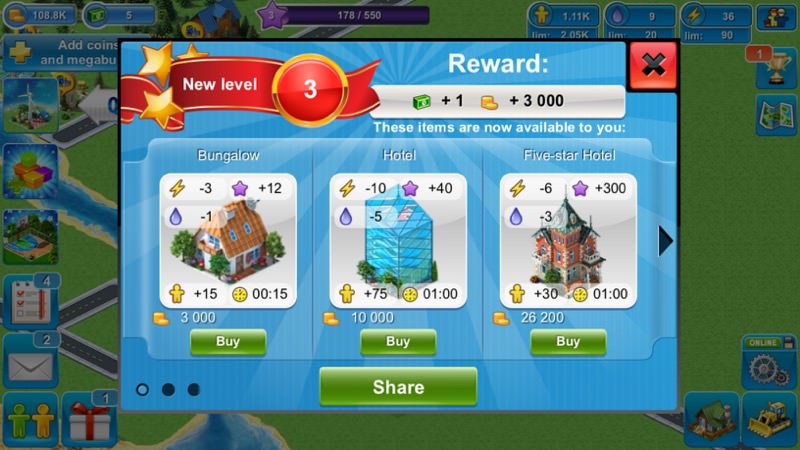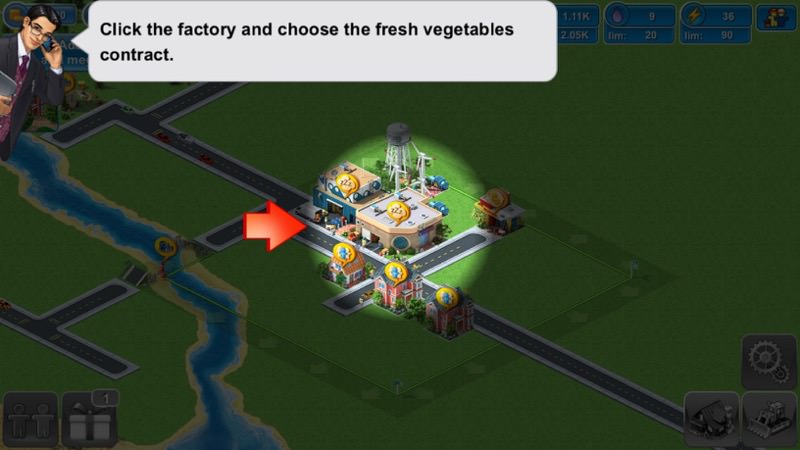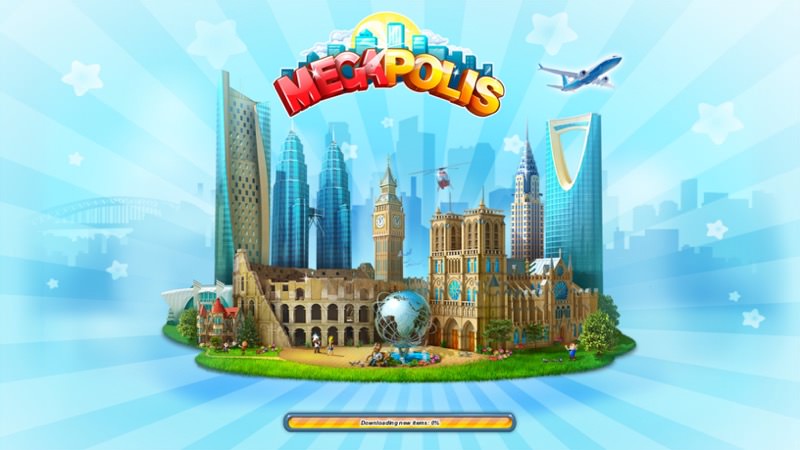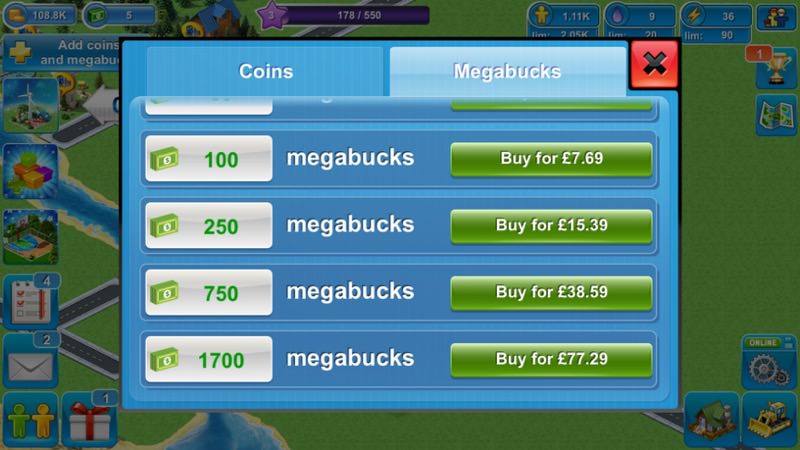 A potentially interesting game, utterly ruined by a lazy implementation and over-greedy freemium structure.
You can grab this - if you really, really must - here in the Store. I wouldn't recommend it though.