From the Store description:
Client for Google Drive helps you to use Google Drive service on your Windows Phone!

With Client for Google Drive you can significantly free up the memory device, and also be sure that your files will not disappear no matter what happens with your device! Storing your files on Google Drive, you can easily manage and share them!

Easily share files with others.
View files and folders have been uploaded to Google Drive.
View trash, starred, recent, shared with me files and folders.
Full navigation on folders which uploaded to Google Drive, starred, recent, shared with me, in trash.
Download the selected / all files from Google Drive.
File Synchronization.
Ability to rename, copy, move, remove, add star for files and folders.
Ability to comment files.
Here's the new client in action (using the promo shots):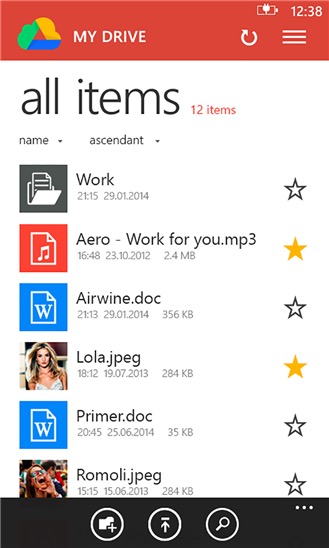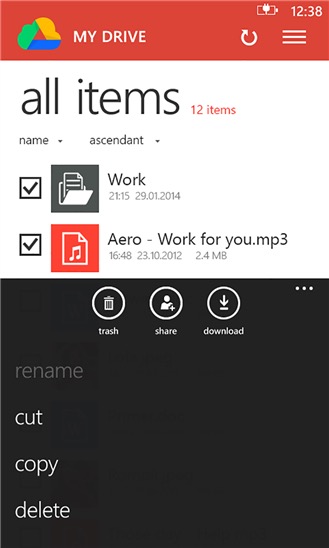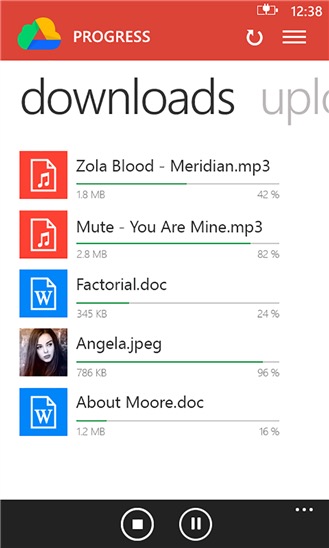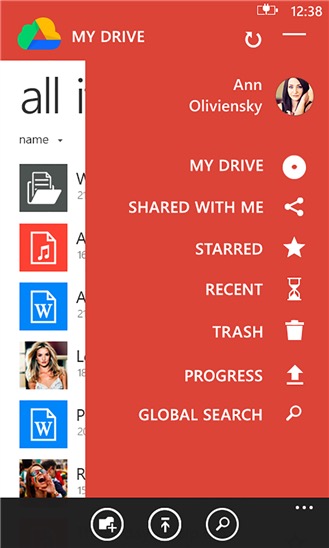 So a dead loss for me, but I do have a decade of files in my 20GB of Google Drive, so maybe I'm unusual.
You can grab it for free in the Store here. I'm hoping you'll have more luck - please report back!!