From the Store description (sic):
With Park4night find and share the places you liked to relax , spend the night, picnic or clear your head . (Picnic area, camping -car Free , Aire motorhome pay , private area camper , camping , wilderness locations , Parking, Reception at the farm .... )

Uncover the hidden places, close to nature that have given you a sense of freedom . forests, beautiful views, parks , creeks, beaches, ... Inform the community of possible activities around ( Windsurf / Kitesurf, mountain bike , Hiking , Climbing, Fishing , Cycling , Canoeing ) ...

Ignoring the French app title and over-brief English description, the idea behind park4night is great in the smartphone age, where everyone has the means of both discovery and reporting in their pocket. Here's a brief run through: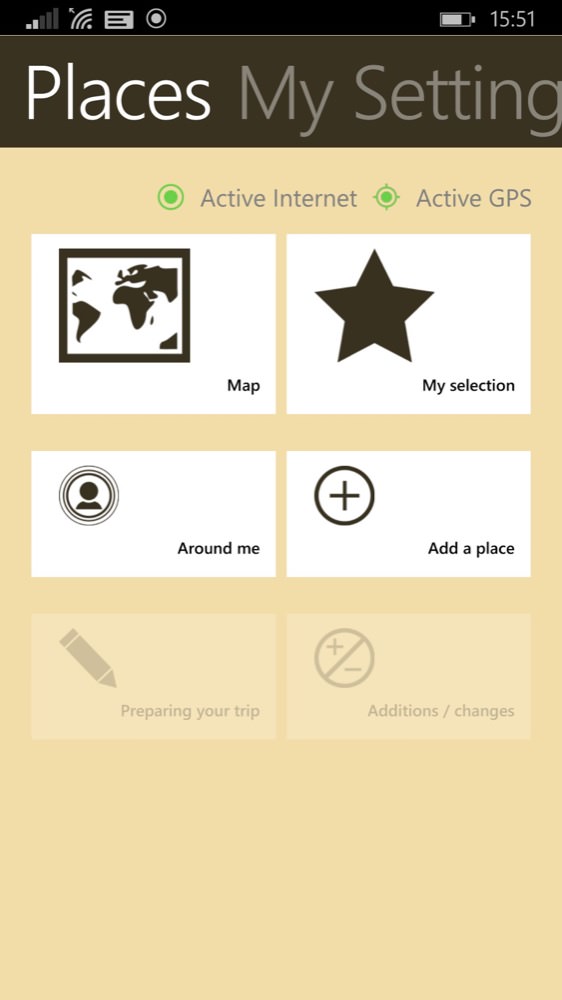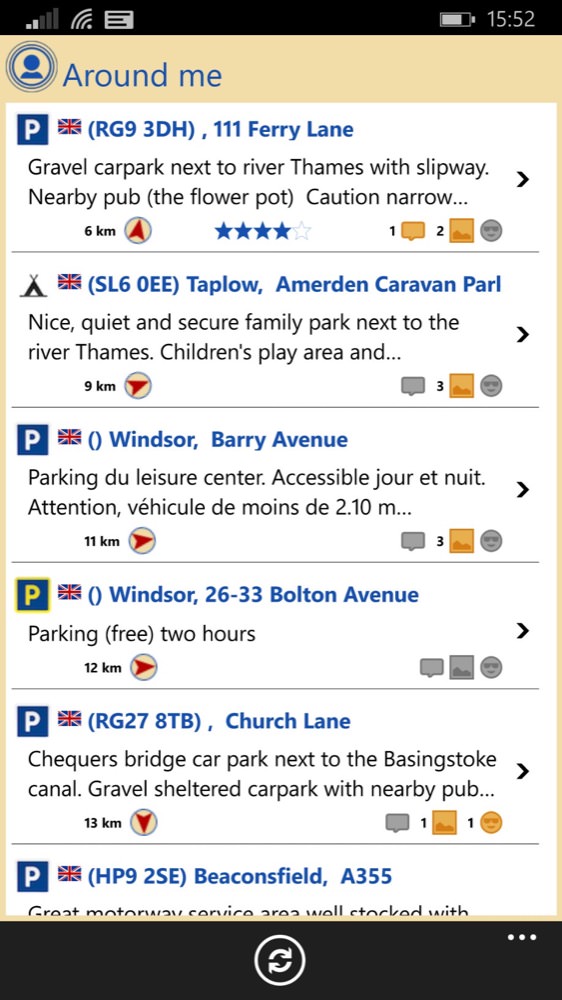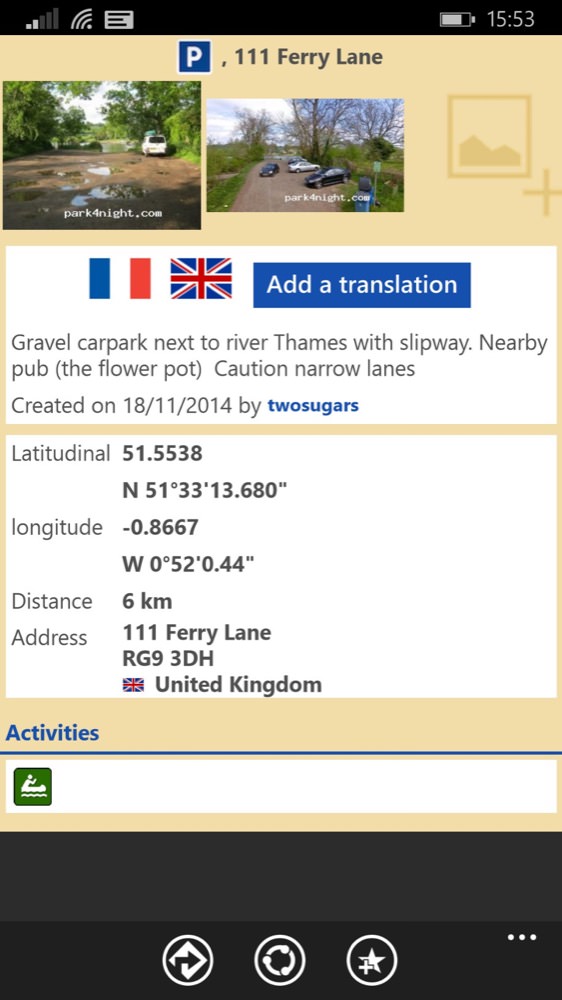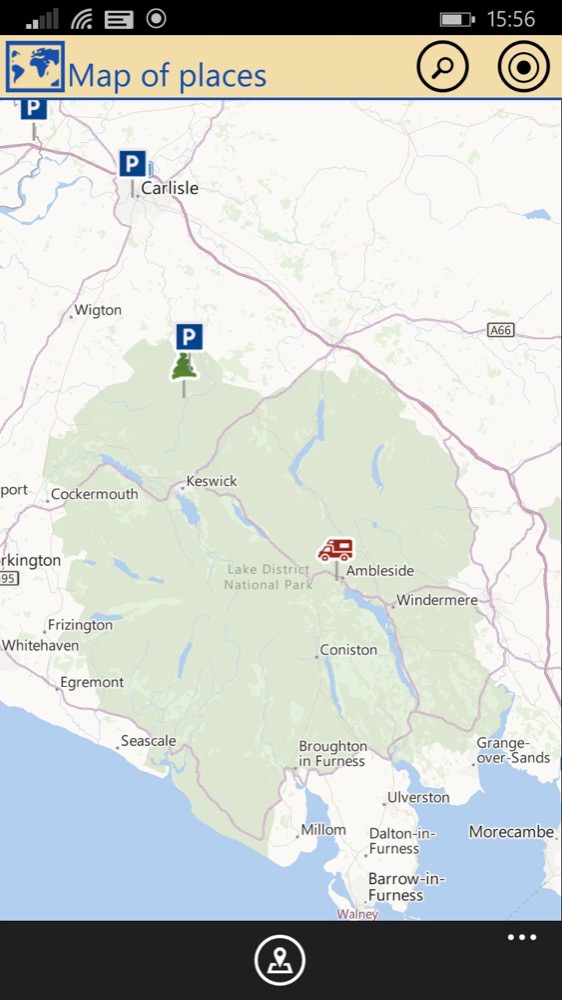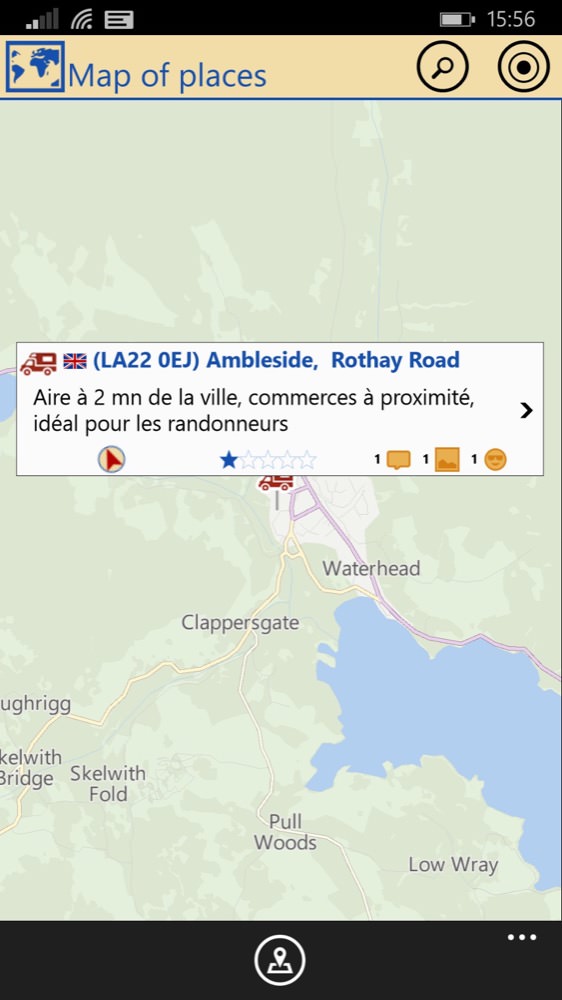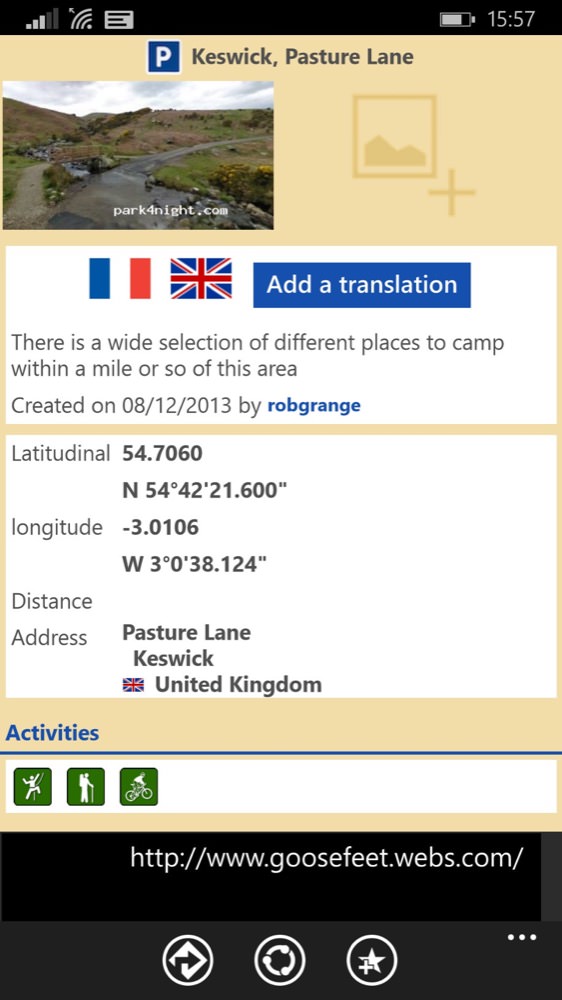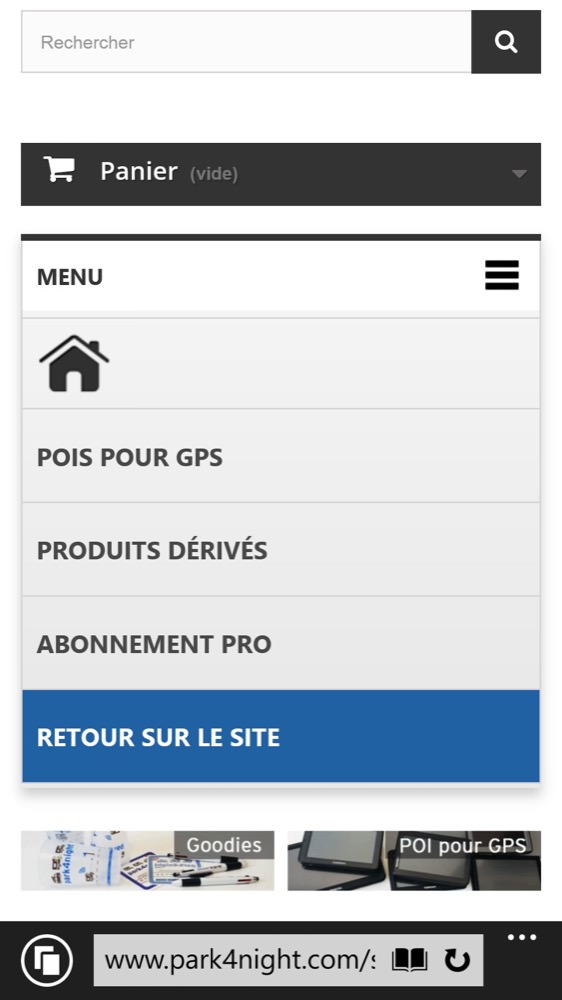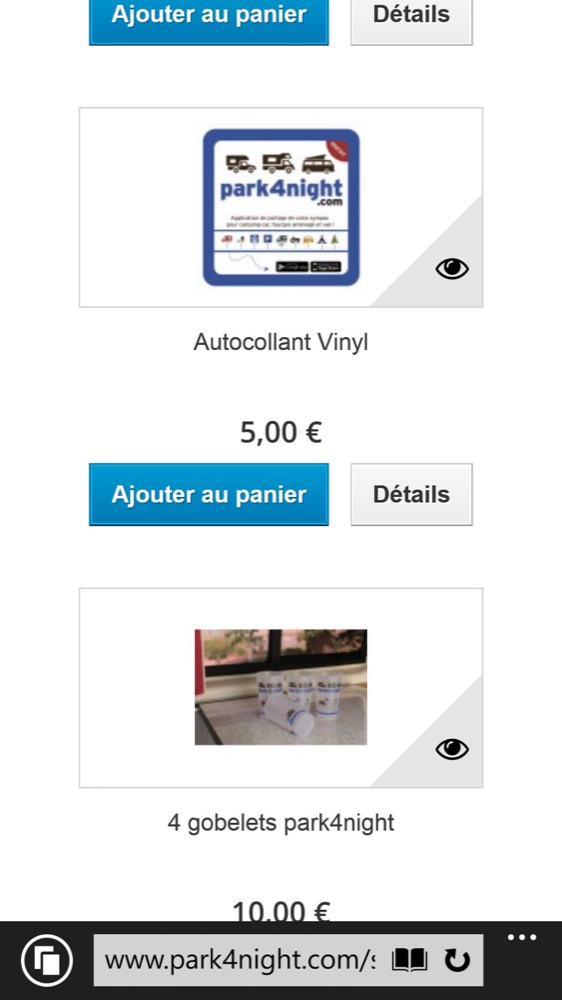 A useful start to a useful service, and one worth watching if you own a camper. Of course, I can't emphasise enough how responsible you have to be when 'wild camping', in particular, in terms of not leaving rubbish behind, getting in anyone's way, and so on. But there's a certain thrill in taking your home with you!
You can grab this for free in the Store.