Why do you need this? Because it's a great way to work out what's interfering with your Wi-fi - spot when your neighbour's on the same channel and move your Wifi into an uncontested slot, etc! In theory you'll have better reliability and faster connections.
It's marked as 'Preview' at the moment because the developer is updating it every few days - also, being a universal application for Windows 10, it's only available to phones running Windows 10 Mobile, of course. Which will be almost everyone in time, but at the moment you'll have to be on the W10M Insiders programme, obviously.
From the Store description:
This app turns your PC/Laptop, Tablet or Phone into an analyzer for your wireless network. With its help you can identify Wi-Fi problems or find the best place for your Router/Access-Point.

Here's Wifi Analyzer in action: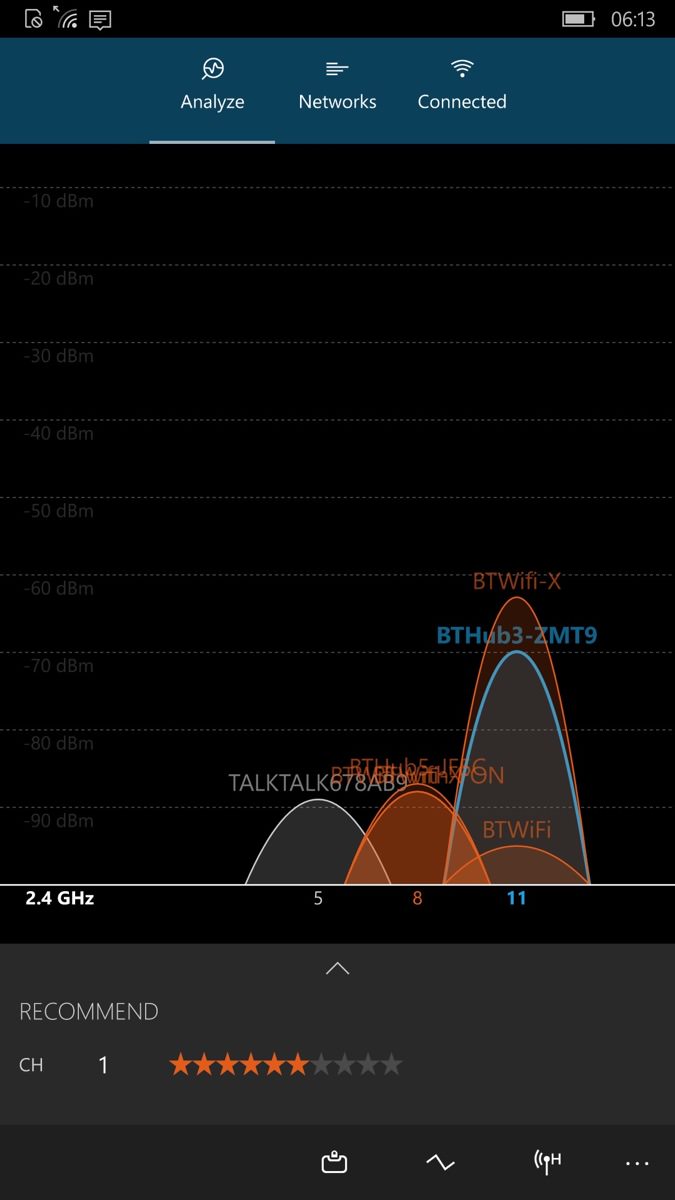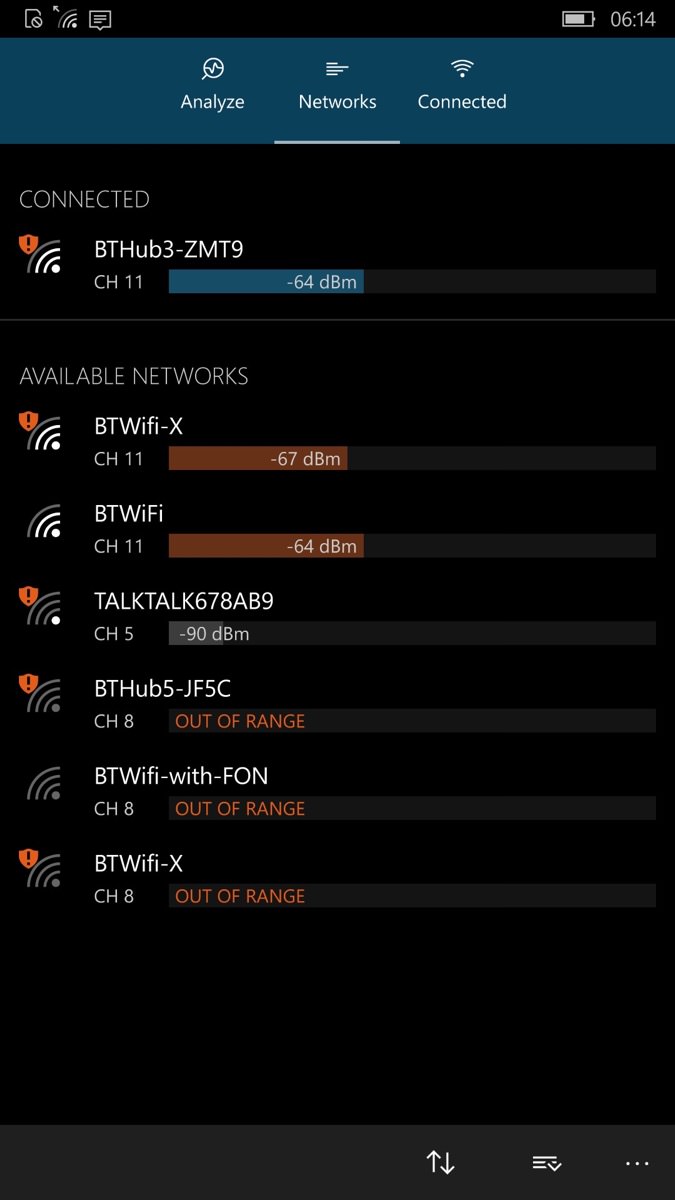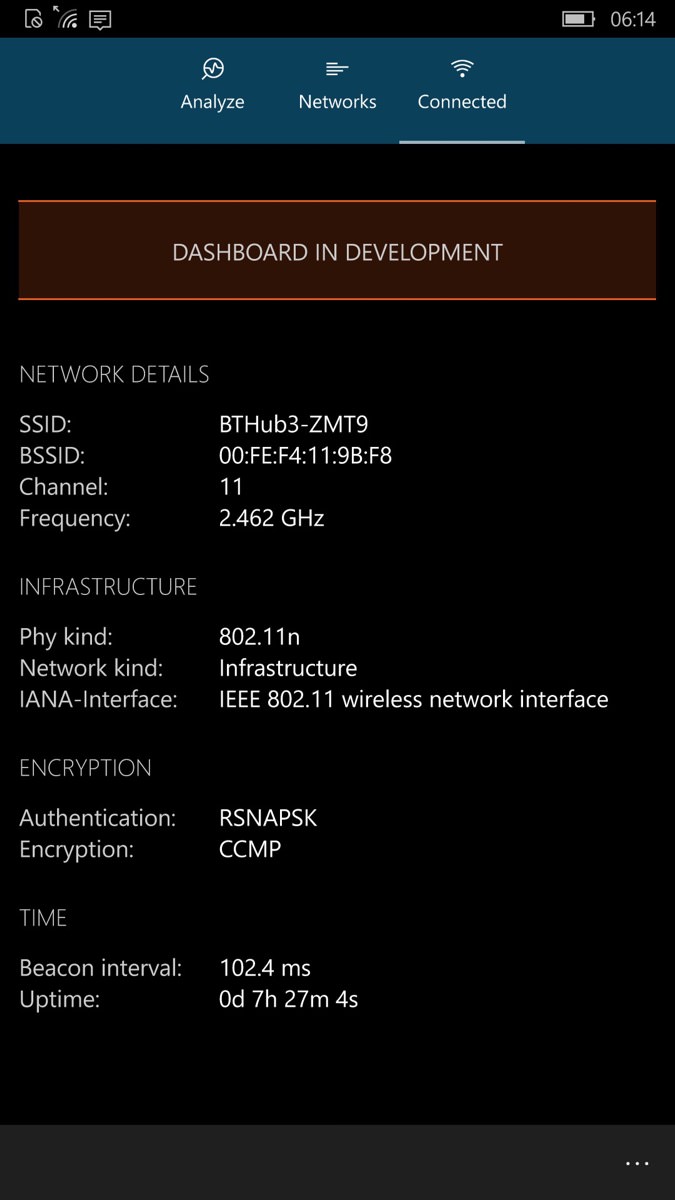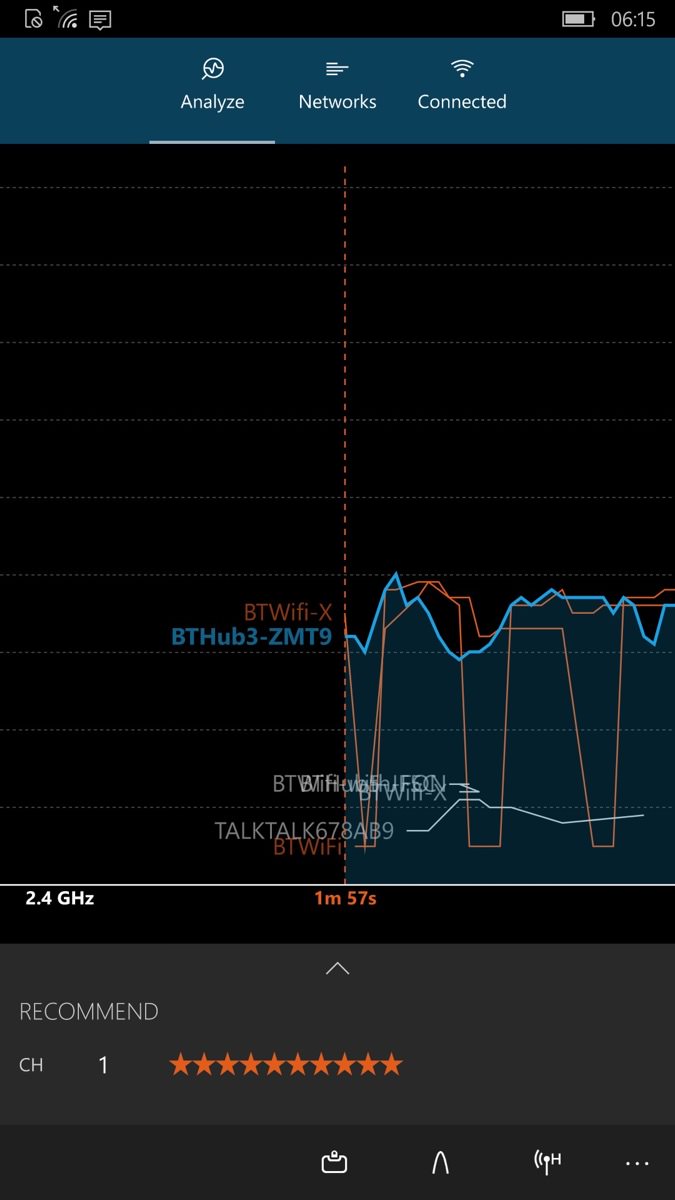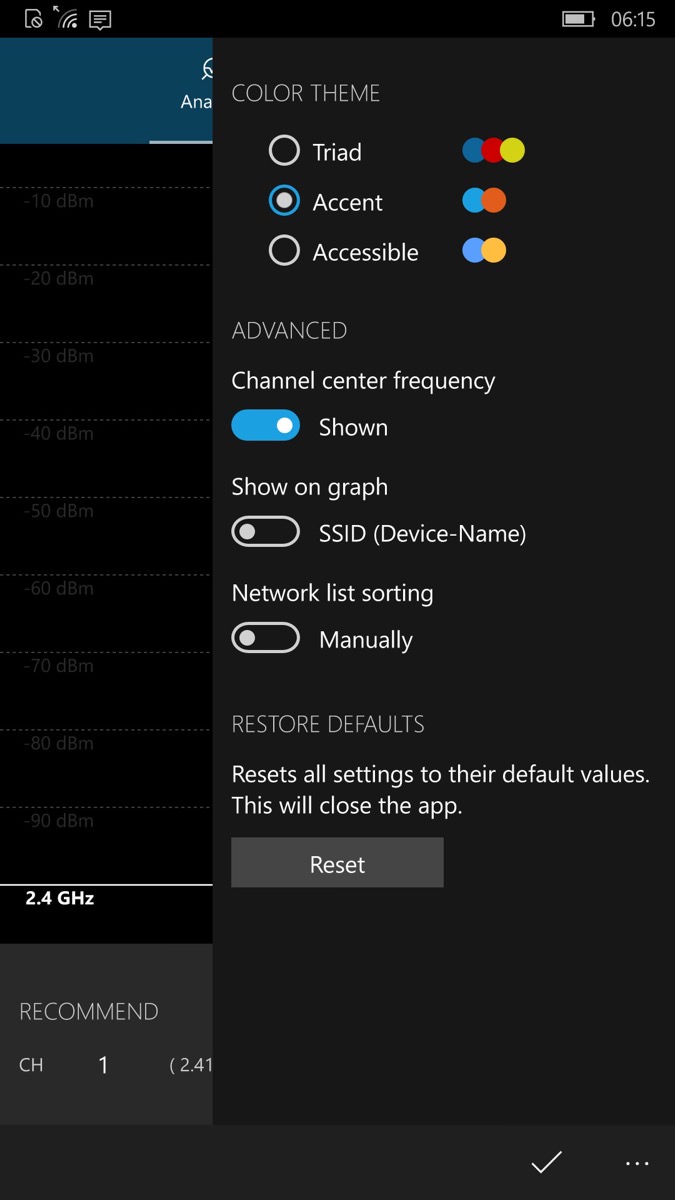 If you're on Windows 10 Mobile, you can grab this for free here in the Store. Note that it might jump to being a commercial or ad-funded application when it's finished.
PS. If you're reading this and you're a Windows Phone 8.1 user, your homework is to find something that does a similar job in the Store and which you can recommend.