From the Store description:
Smell the petrol fumes and enjoy the carnage! Some of the awesome features of this game:

Explore many events, including "last car driving" and demolition races (arena, 8 track, ovals and speedway)
Intense high speed racing action
Real-time car destruction and damage deformation + crash physics engine
Choose between three thoroughbred all American muscle cars
Customise and improve your car by earning or buying upgrades - Incredible visuals and solid performance on a wide range of devices
Choose and modify your control system to facilitate your driving style
Realistic car wreckage and debris simulation Get ready to race and destroy your opponents in demolition derbies and full track speedway racers that will offer you the thrill of a lifetime. Destruction has never felt so real as you see doors and other car parts smash of your car.
Tracks and events: The game offers various tracks and events across the nation for endless racing and destruction driving pleasure.
Arena Demolition Derbies: Play the traditional demolition derby events in an arena. All drivers start in opposite directions and the goal is to smash the other cars and be the last man (car) standing to win the race.
Race track / speedway events: You can also drive on race and speedway tracks which gives a different type of challenge and experience. These races are referred to as a banger racing (for British and Europeans) and are mostly referred to as enduro racing in the United States. During these gatherings you are invited to race on (dirt) race tracks and you can try to win by reaching the finish first or through endurance as you disable your opponents and survive to be the last standing after the racing carnage.
You get the idea, it's a car racing game and yet there's not much racing, it's all about positioning your car in such a way to inflict maximum damage on your opponents' vehicles. Oh, and don't worry about the mess, a JCB trundles on after every round to lift off all the mangled metal...
Here's Demolition Derby: Crash Racing in action: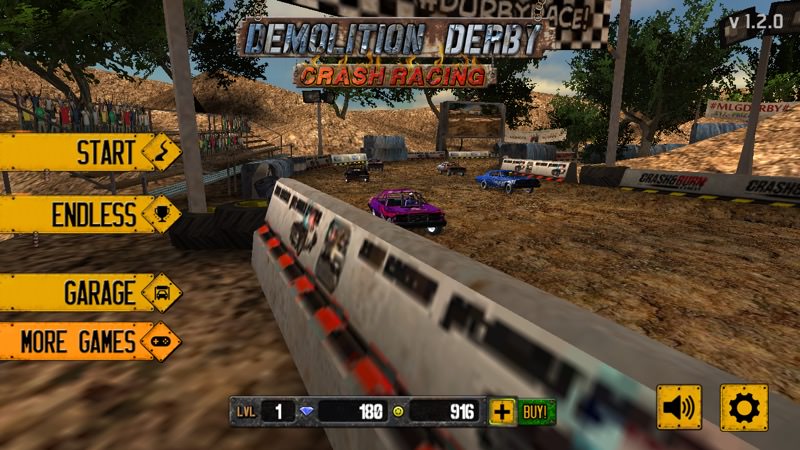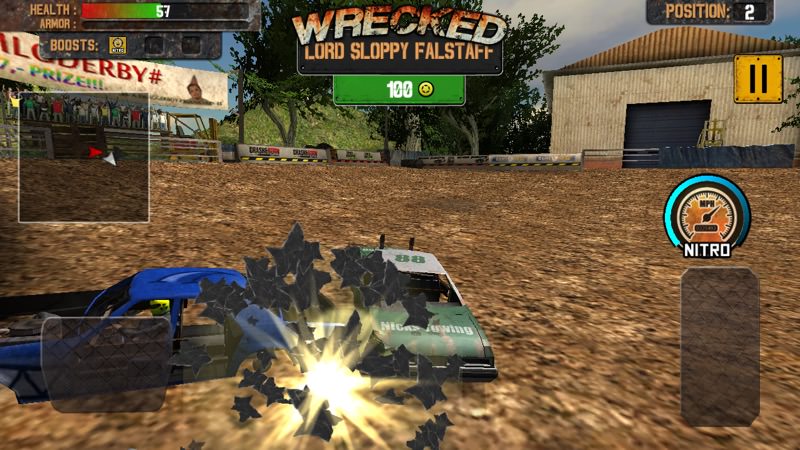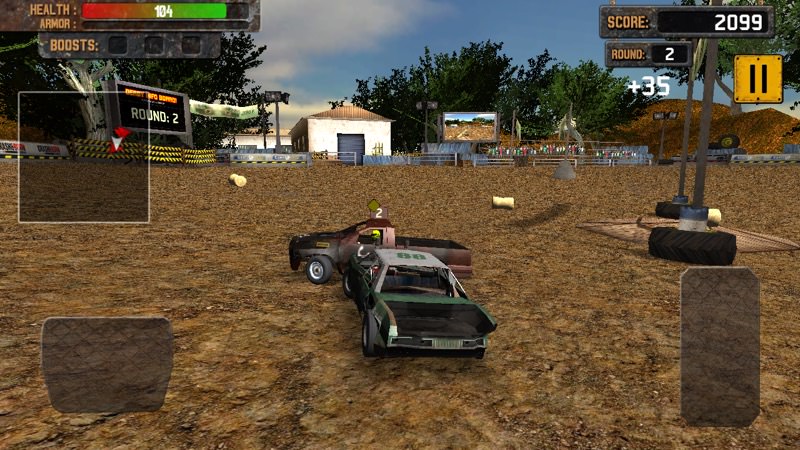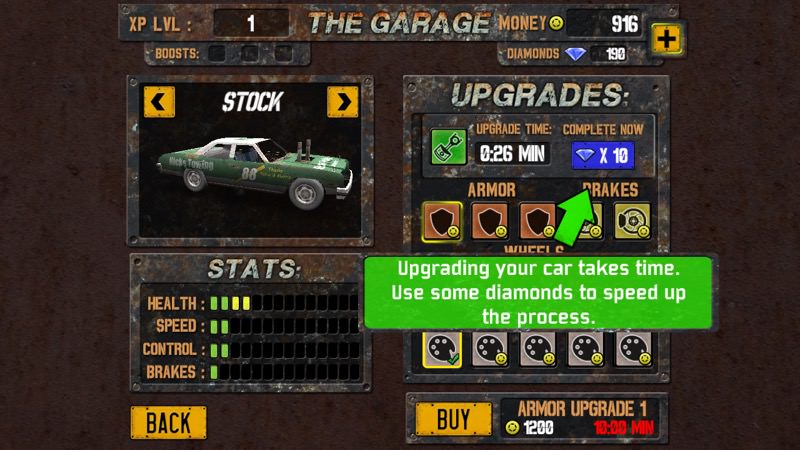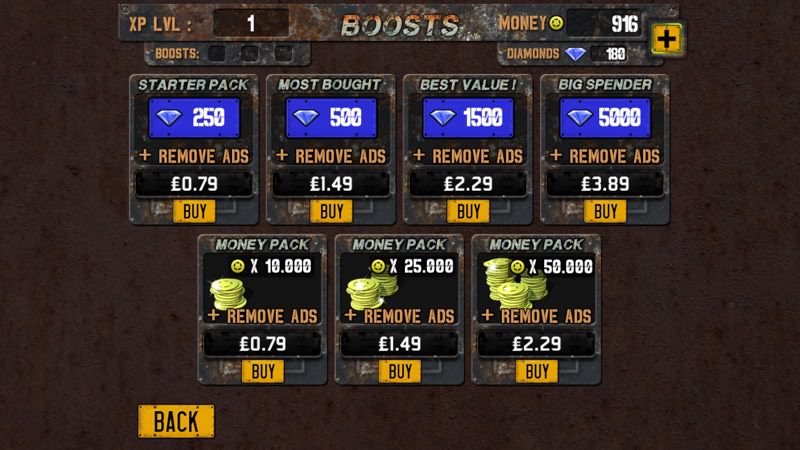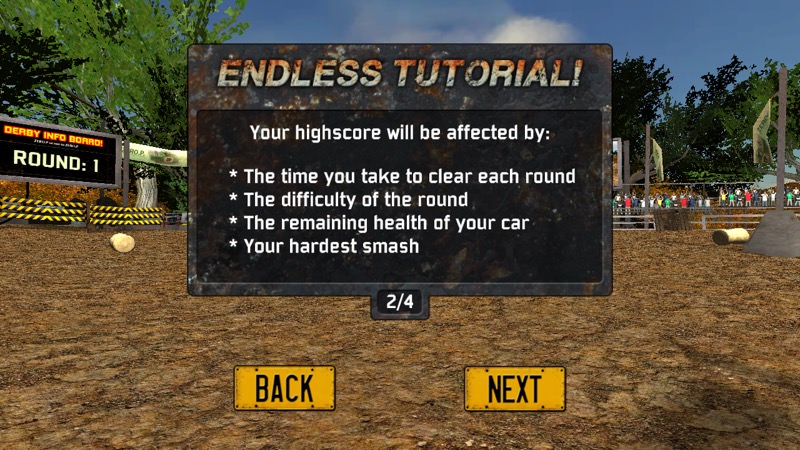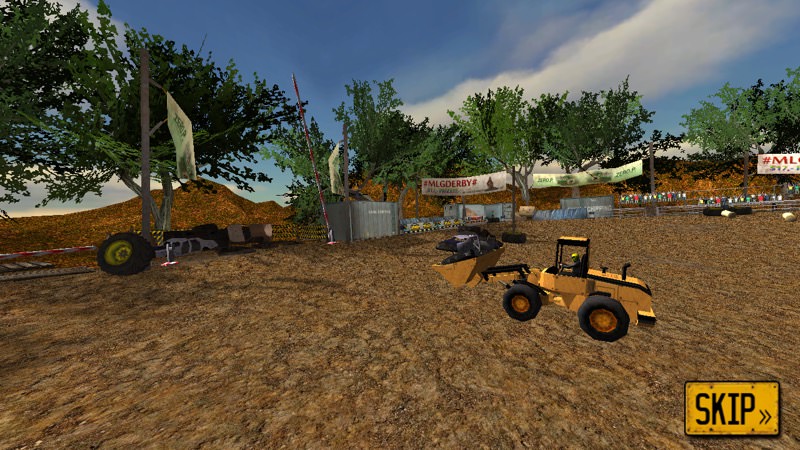 Recommended. You can grab this 60MB download here in the Store.