From the Store description:
The first independent application (unofficial), 100% free with no advertising, dedicated to the Rugby World Cup 2015, exclusively developed for Windows Phone.

Teams, results, agenda ... all relevant information for tracking the major competition in 2015.

By connecting your Twitter account, follow news and interact with the teams.

Clearly a labour of love from the developer, here's the application in action: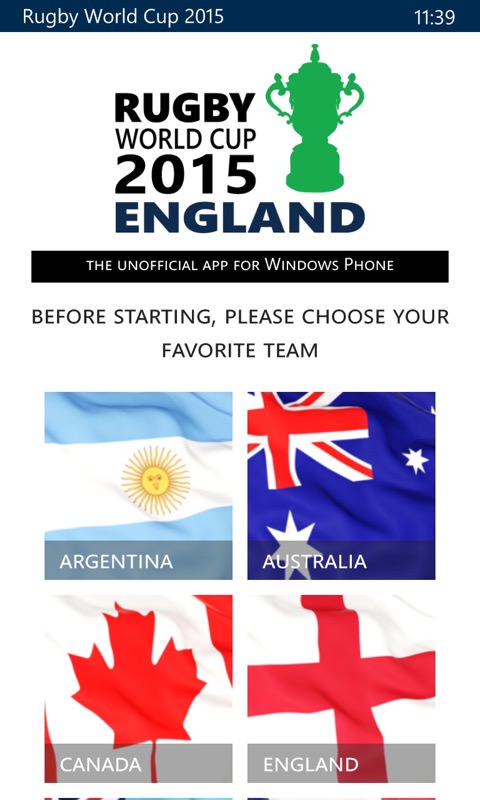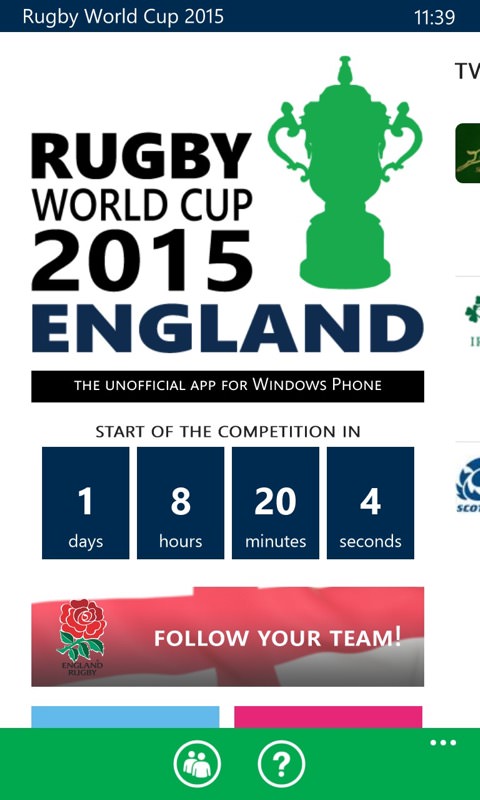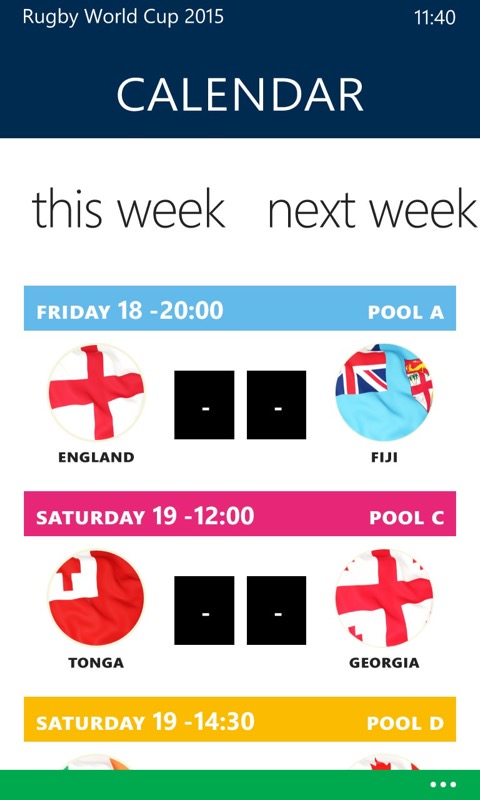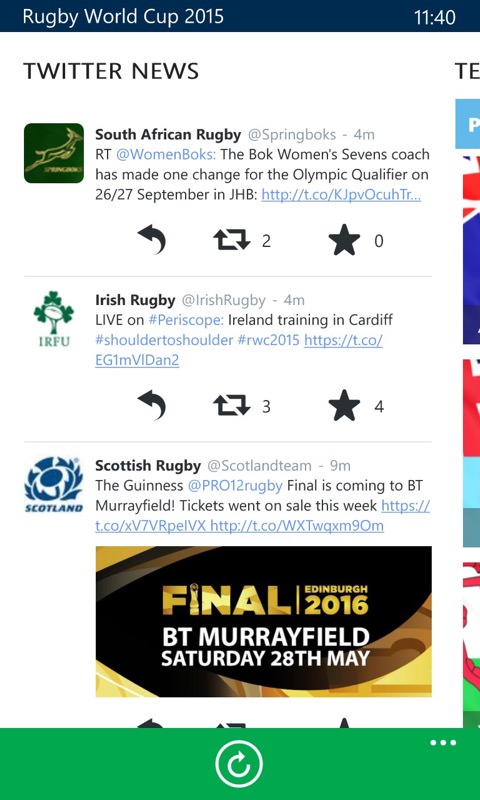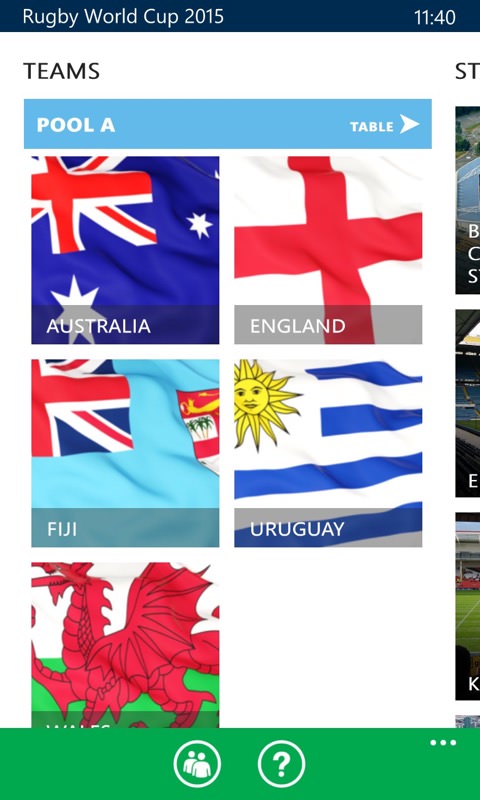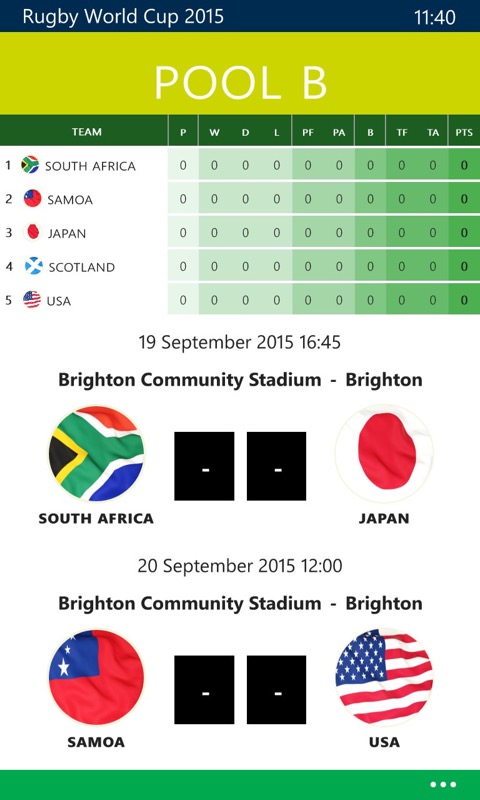 Grab Rugby World Cup here in the Store - it's excellent. And remember to buy the developer a beer!