Buried in the video settings for the latest version of Windows 10 Mobile Camera is a batch of resolutions/frame rate combinations for 4K: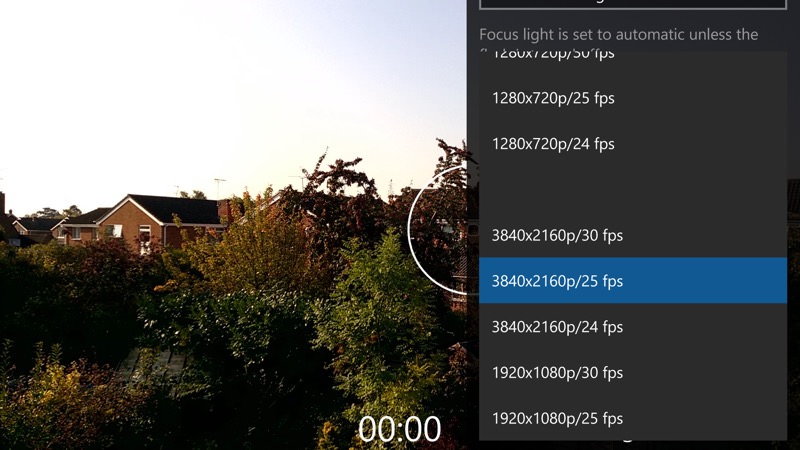 Having taken a clip, the workflow has changed very slightly, at least in terms of cosmetics. You now have to tap on the 'Edit' tool and then on the pop-up 'Save photos from video and get creative'. This last is from the Photos plug-in system and one presumes that further video filters and utilities will appear in due course.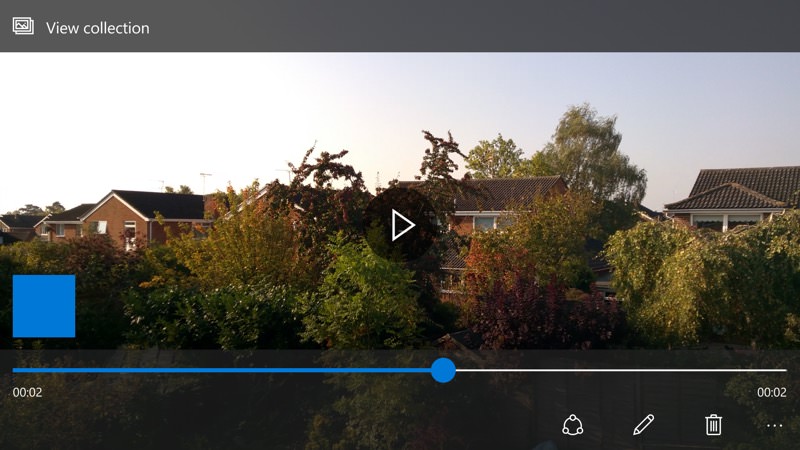 Note also the strange blue square blob in the screenshot - this will (once a bug has been quoshed - or perhaps once I've hard reset my test 1520) also be shown in icon form as a shortcut to the 'Save photos' function. In the meantime, use the editing pop-up if you don't see a proper icon: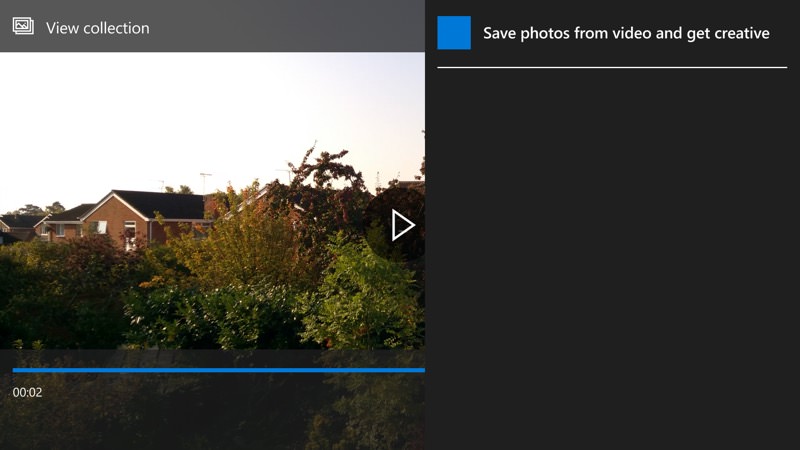 We're then into the familiar frame choosing interface, in order to pluck out an 8MP photo: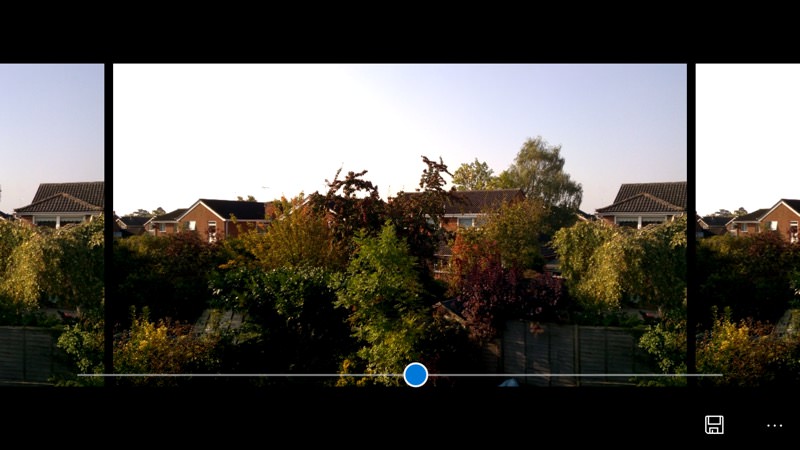 Of course, you may just be interested in shooting 4K video for its own sake, which is fine too(!)
We're expecting a brand new major build of Windows 10 Mobile today, for all Insiders. Together with the mass of application improvements, I think we're going to be fairly close to a 'finished' OS. Comments welcome!
PS. WMPU also notes that 'Living Images' support is explicit in Settings again in Windows 10 Mobile Camera, if you're into that now that Apple has revisited the idea(!)