Previously, Outlook Calendar was limited to 'Agenda' and 'Day' views, plus the month view that's available from the top bar pick list. But Week view, one of the most popular features of Windows Phone 8.1 Calendar, was missing. With the update to 'Outlook Mail & Calendar' that's rolling out now, Week view is implemented more or less exactly as it was under 8.1 - tap on a day to expand its contents within the week 'grid':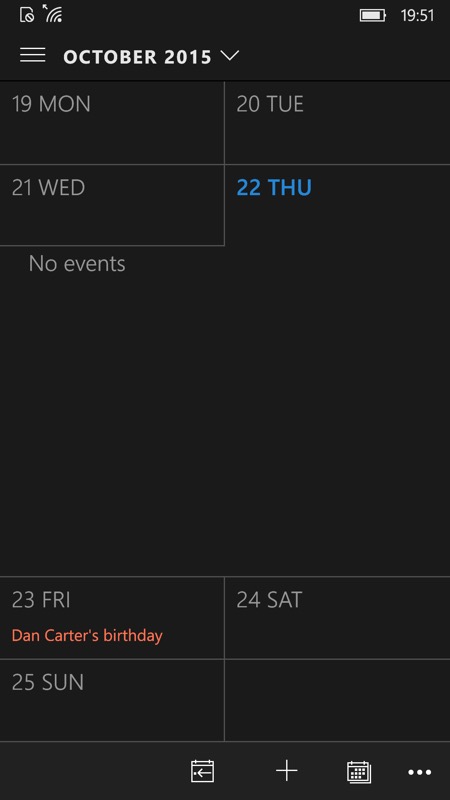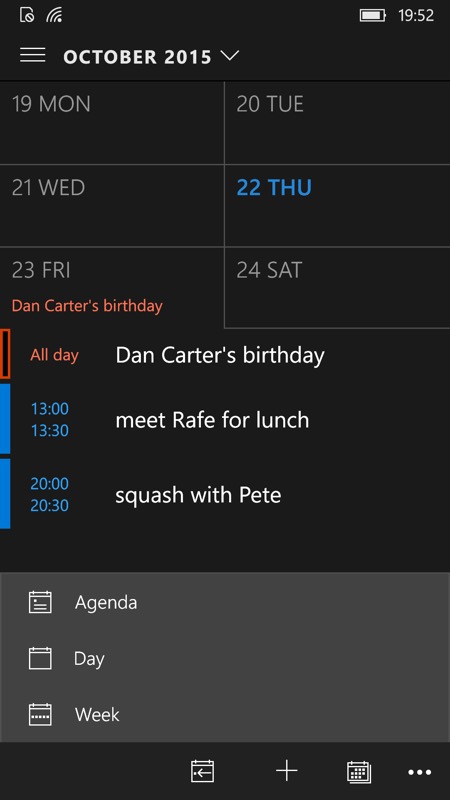 A nice little tweak, and notice that the view now works with Windows 10 Mobile set to a 'dark' theme - though if you tap on an entry, everything turns white again - I do hope they manage to keep everything dark (or theme aware) eventually.
Check Store on your Windows 10 Mobile Insiders Preview device to see if the update has reached you yet, etc.