From the Store description:
Welcome to the beta of the Guardian: your chance to preview our new Windows 10 app. Get the whole picture the whole time.

Specially crafted for Windows 10, this app brings you breaking news and full access to the Guardian's award-winning content. With automatic caching, you can keep reading even when you're offline.
Stay up to date with live news and sport
Enjoy the full range of Guardian content, beautifully designed for Windows 10 phones, tablets, and desktops
Read offline, wherever you are
Browse award-winning audio, video and interactive content, as well as full-screen galleries - with stunning high-resolution images
Search by keyword, topic, series, section, or contributor
With a few caveats over speed, the endeavour does work pretty well too, here it is in action: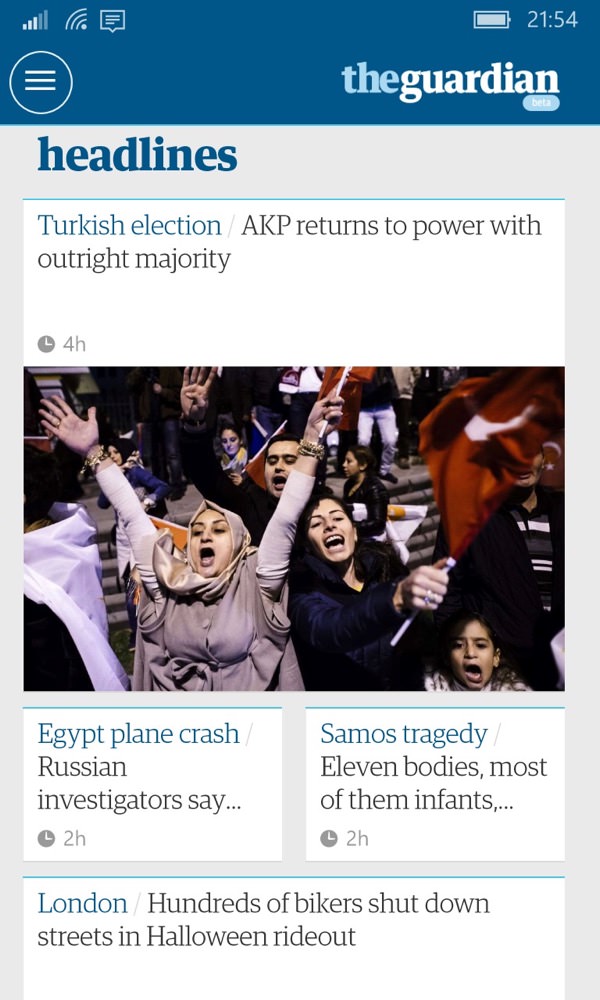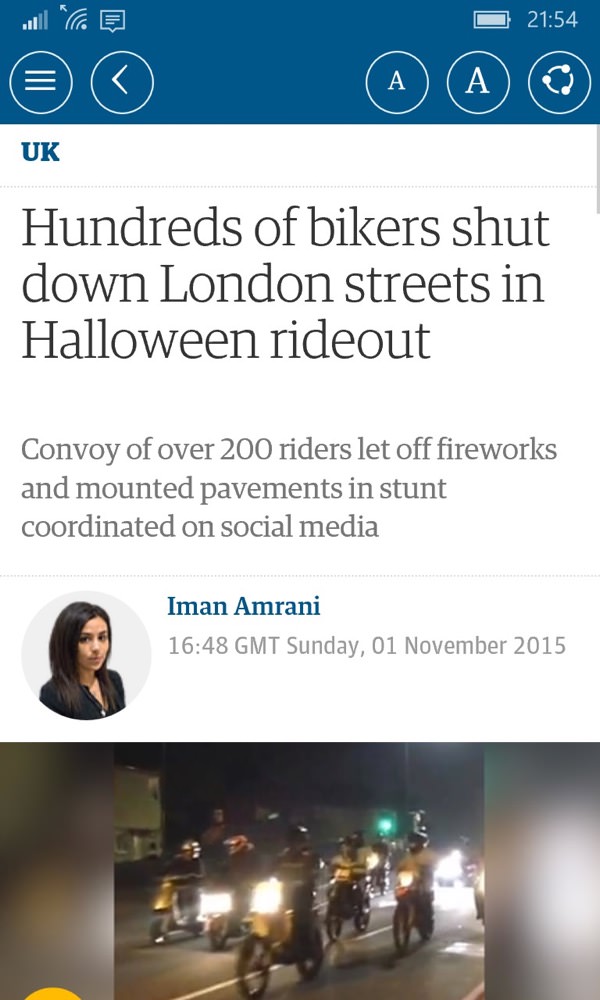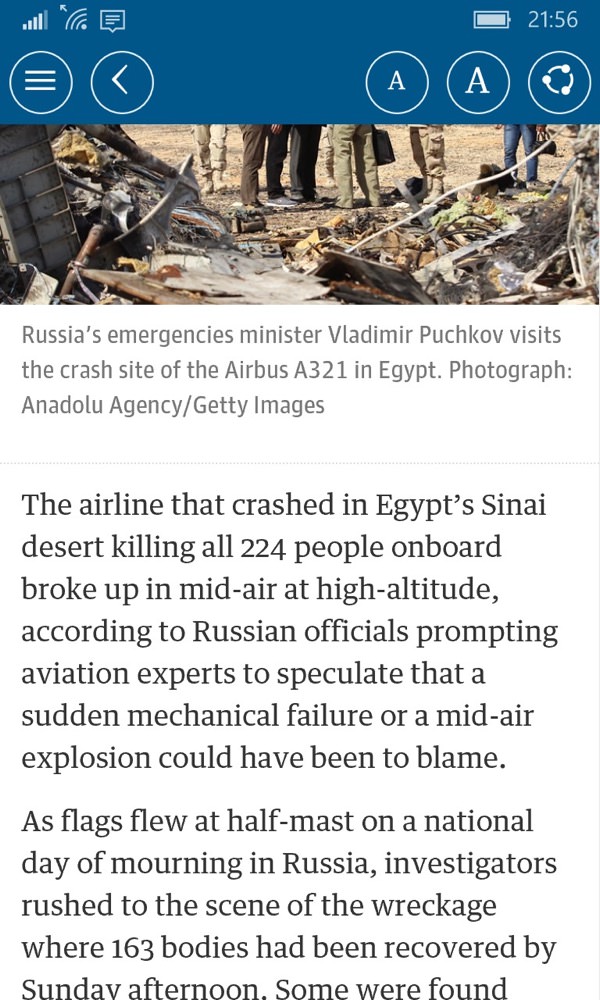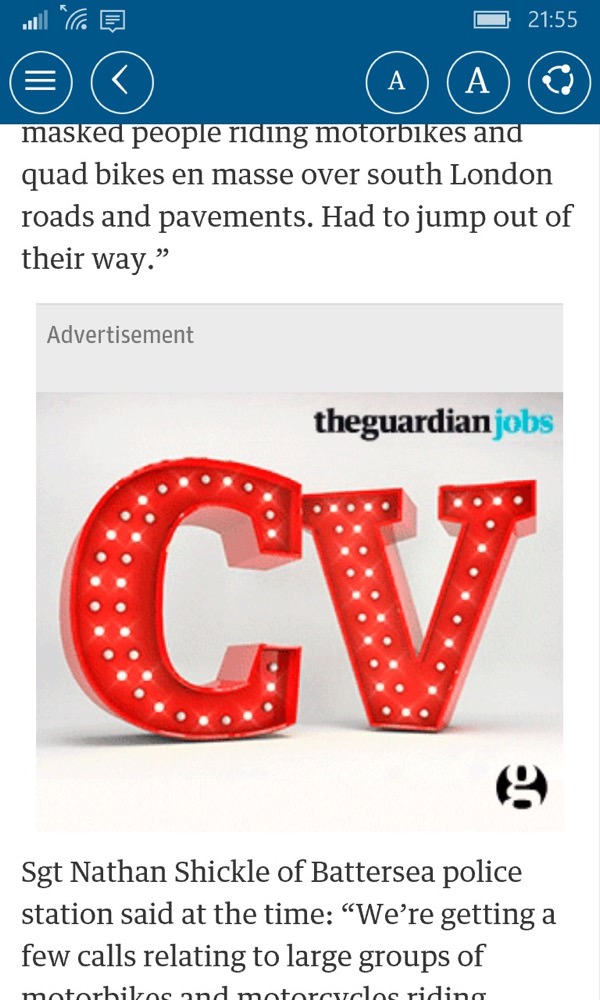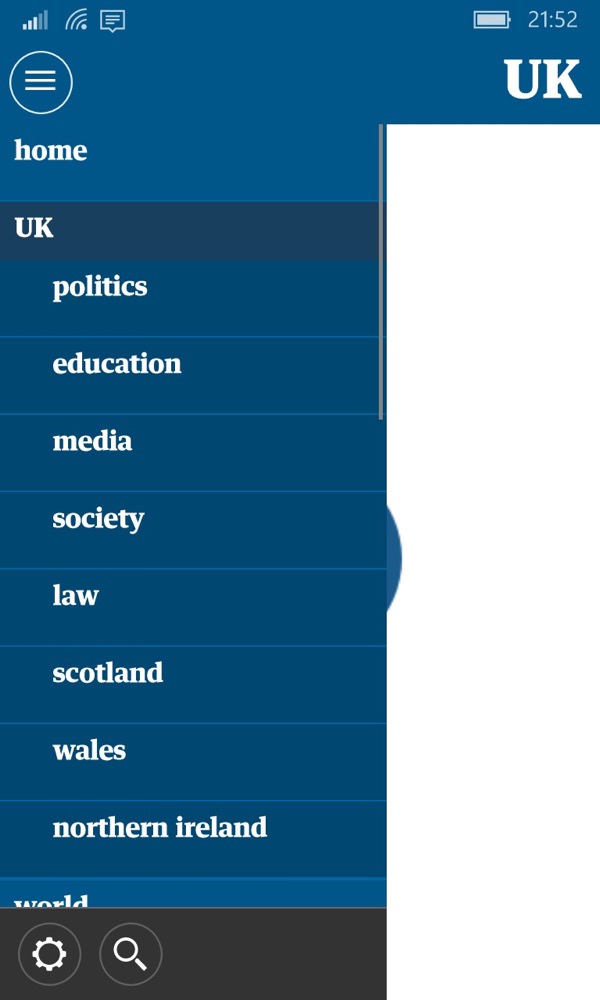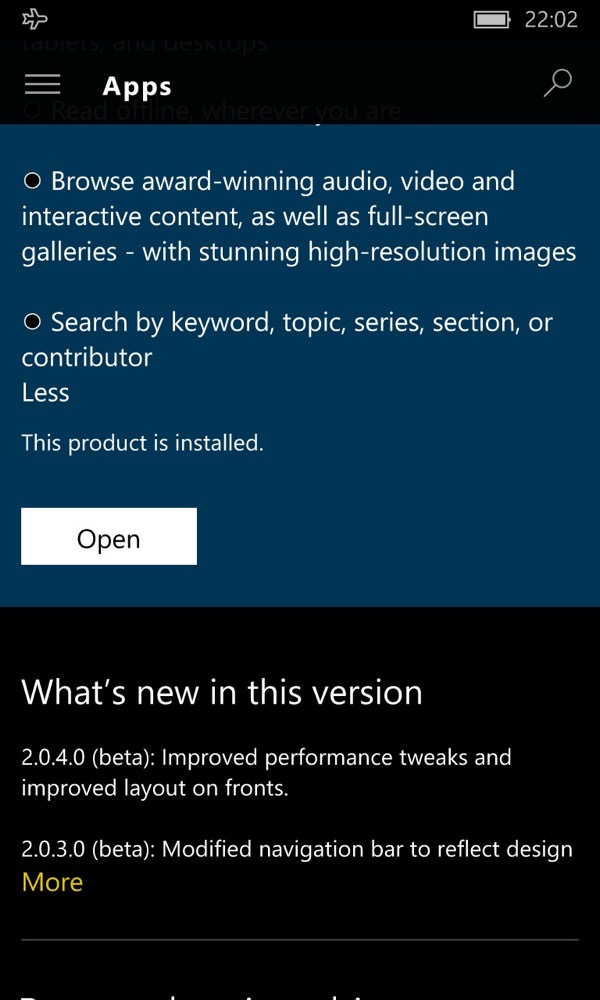 Currently, the Guardian application is quite slow, with up to five seconds while a story loads and up to 20 seconds while a new section loads. In fairness, the former is comparable to loading the same content up via the general Web and HTML, while the latter is because there's pre-caching going on, loading up links and stories ahead of time, in case your connection drops temporarily. The idea of a newspaper application which loads up the whole of today's 'edition' for offline perusal is an old one and this isn't quite that - there are no progress bars here for downloads and The Guardian tries to show that everything's live and online, even if it's doing its best in the background to help you traverse breaks in data coverage.
There's some way to go in terms of speed and stability, but let's cut the Guardian development team some slack - they still have a month or two before the smartphone mainstream are even compatible with this Windows 10 Mobile 'universal' application.
You can grab this for free if you're running Windows 10 Mobile. Comments welcome - I haven't tried it on a laptop or similar, by the way, this is purely a look at the app on phones.