The Lumia 930 (et al) can cope with capturing 4K video normally, but 720p at 120 frames per second involves just as much data, so the resolution hard limit shouldn't be surprising. In addition, any changes you make to the slow motion 'edit' have to be processed/rendered, and this takes many seconds (around a minute for ten seconds of video) even on a Snapdragon 800. The balance struck here is perfectly acceptable even on the older hardware - and on the new Lumia 950 and 950 XL it will all run even more smoothly.
You can snag the update if you're on the Insiders Programme for Windows 10 Mobile by updating Camera in the Store now. Here are some screens of it in action: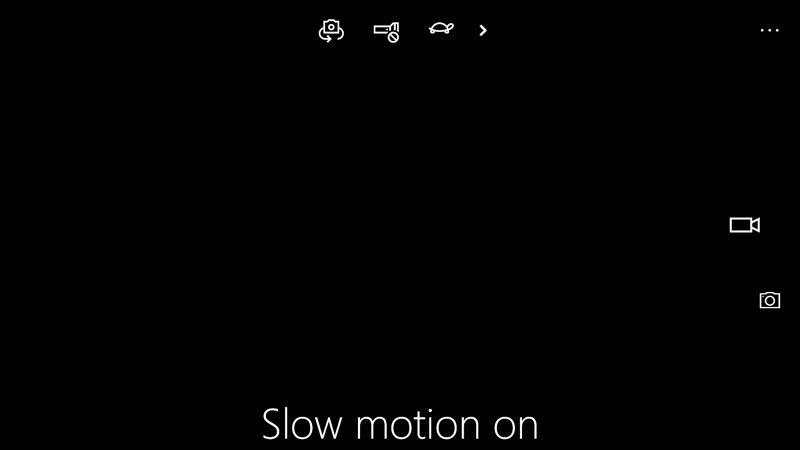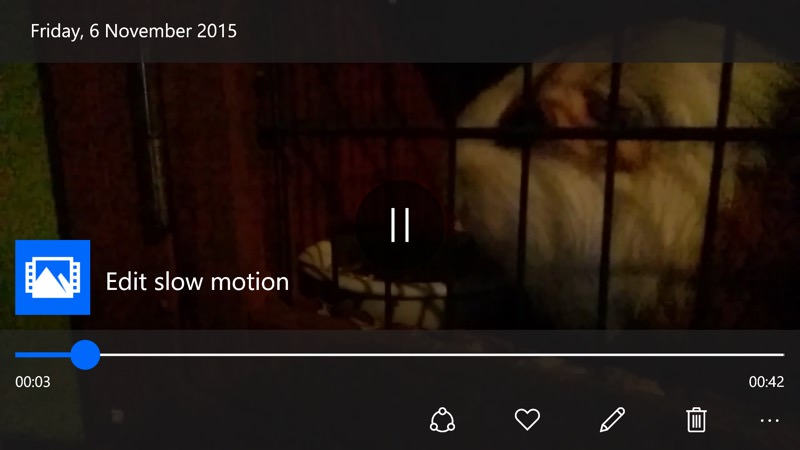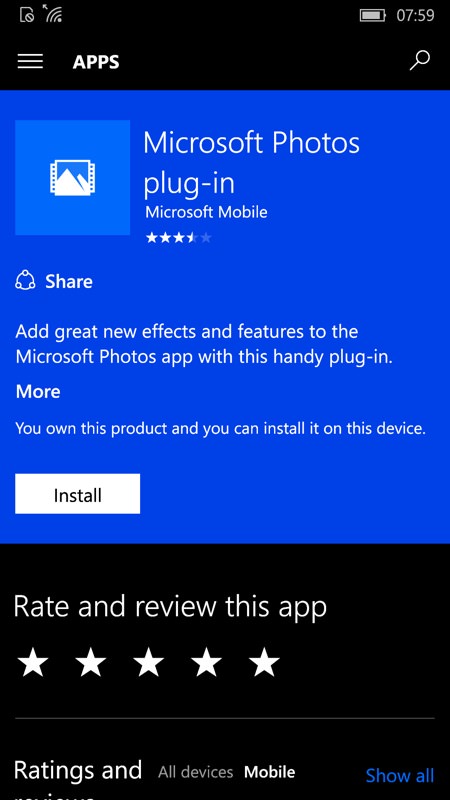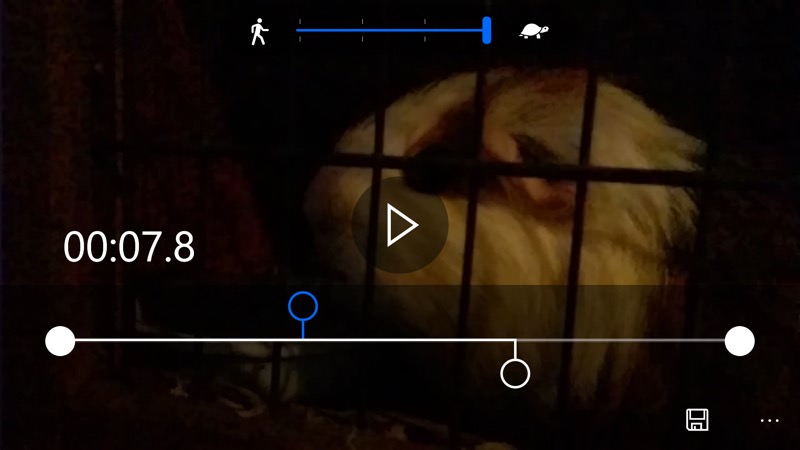 A clever implementation, even if Apple and others got to 'slow motion' first, not least the whole 'quick, slow, quick' montage idea. Microsoft's default is for the whole clip to be at the captured rate, i.e. 1/4 speed, which is sensible. If you then choose to 'Edit' then it's assumed that you want to be much more arty and then you get edit points and reduced frame rate super slow-mo. It's all quite well thought out, I think. But comments welcome. And would you use this much in real life?