In each case, the applications are now rewritten to be universal, meaning that they run equally well on the phone, on a tablet or Windows 10 PC or (topically) under Continuum, plugging in a Lumia 950 or 950 XL, whereupon the application inherits the larger screen as if it were running on a full desktop. 'PC-like', as Tweet It! puts it.
The Wall Street Journal is a well known traditional financial news and analysis publication, of course. From the Store entry:
The new WSJ app is an immersive digital news experience modeled after the iconic Wall Street Journal newspaper. It brings you the latest news, as well as expert commentary and analysis from around the world, with enhanced features and visual storytelling that bring the Journal to life. And it's all delivered through a cleaner, simpler interface so you can find the news you need, anywhere you need it.

A stunning visual experience with rich photo slideshows, full-screen video and interactive graphics
Optimized performance that delivers faster load times and improved stability
Streamlined navigation consistent with the structure of the paper, while offering quick access to breaking news and analysis.
Multiple ways to read including the digital versions of our U.S., Europe and Asia print editions as well as the latest news from WSJ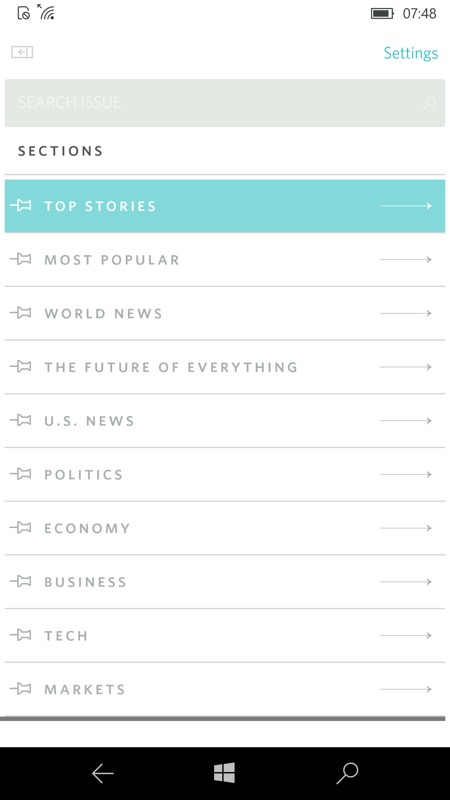 You can find The WSJ here.
TeamViewer is a remote support application, whereby you can see what's on someone else's (typically) Windows PC screen in order to guide them through something. Think being called by your mum or dad to say that something's broken and then being able to guide them through the right things to click on, right on your phone screen. From the Store entry:
Provide spontaneous support for friends and family, or access applications on your home computer while on the go. The TeamViewer app allows you to accomplish all of this as if you were sitting right in front of the remote computer. Find out why more than 200 million users put their trust in TeamViewer!

Windows, Mac or Linux --- remotely control any computer within seconds
Highest security standard --- 256 Bit AES Session Encoding and 2048 Bit RSA Key Exchange
Integrated computers & contacts list --- See the online status of your partners and connect to them via quick access
No configuration --- Effortless access to remote computers even behind firewalls and proxy servers
Wake-on-LAN --- Switch on your computer remotely
Simple reboot --- Reboot remote computers or servers from anywhere
Multi monitor ---- Switch between multiple screens easily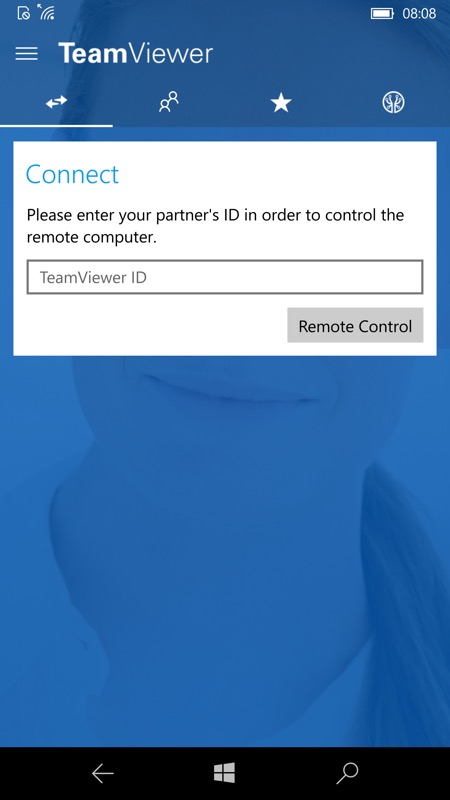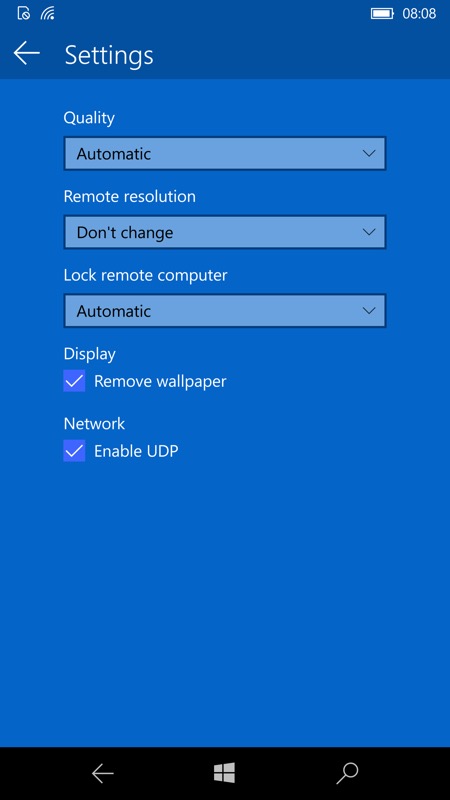 You can find TeamViewer Remote Control here. TeamViewer is free for personal use.
Tweet It! is yet another Twitter client, with a good reputation and now with a new version for mobile. Do note that some people are reporting a log-in bug under Windows 10 Mobile, but this should be fixed imminently.
From the Store entry:
The best Twitter experience on any Windows device. "Tweet It!" is designed with every single Windows device in mind. From phone with touch screen to desktop PC with mouse and keyboard you'll have great experience. And Continuum support for pleasant PC like Twitter browsing when you are away from it.

Tweet It! is commercial software, you can buy it here in the Store.