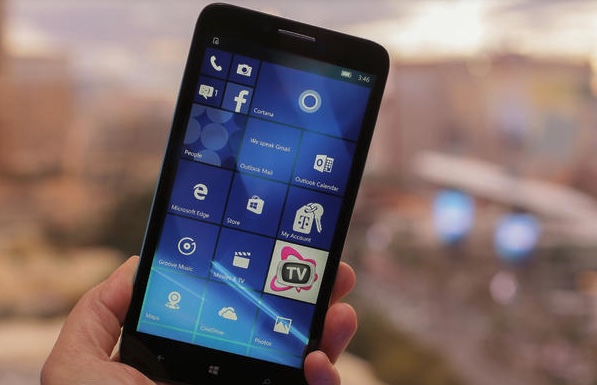 pic credit
The Fierce XL has:
5.5" 720p LCD Display
Qualcomm Snapdragon 210 chipset, Adreno 304 GPU
3G/4G/LTE
Wi-fi b/g/n compatibility
8MP rear camera, 2MP FFC
2GB RAM
16GB internal storage plus microSD
2500mAh battery
Capacitive controls
Windows 10 Mobile OS
The use of capacitive controls is a break from what Microsoft is currently pushing and probably more a reflection on this being an adaptation of an Android design with similar control spots. The use of 2GB RAM is also interesting for a 720p-screened device and possibly also inherited from the Android sister device.
Pricing is set to be in the $150 range all-in, in the USA, and £100 or so in the UK if it ever gets released here.