Of course, not every Windows Phone 8.1 device will end up getting the new OS offered, certainly not over the air. I've expressed doubts numerous times here on AAWP (e.g. here) about whether all devices will make the cut and I've already heard rumours that some smartphones with only 512MB of RAM will be skipped. Something else I thought might happen, in terms of keeping the user experience decent.
Anyway, here's the full table for the UK, just pick your own country in Europe to see that instead, or navigate back to choose a different continent.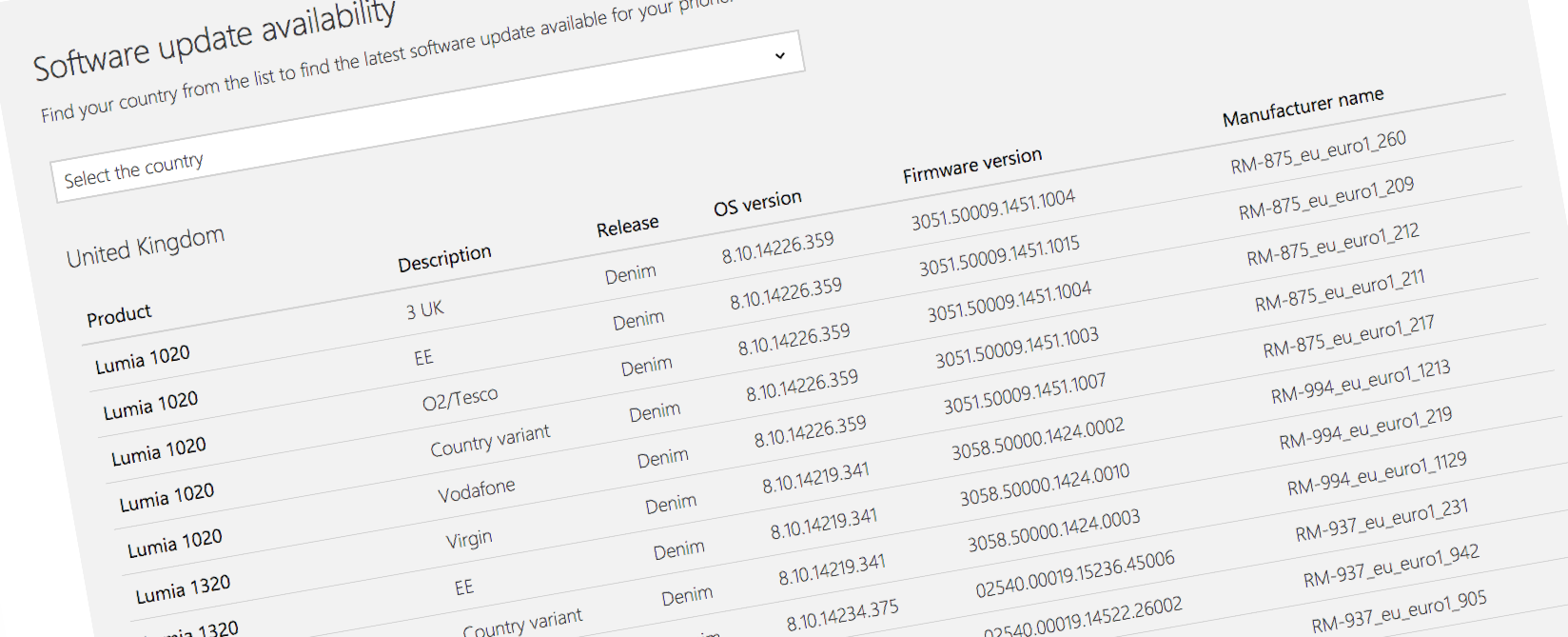 Good to see at least one official source of this update data. I wonder how long it will now be before the UK Lumia 640 gets targetted. This should be the first in line, for reasons of simplicity and OS currency (it runs 8.1 Update 2 already).