The prices here are from Amazon UK today, here are the links you need:
Lumia 950 White - £399
Lumia 950 Black - £395 now £389!
Lumia 950 XL White - £449
Lumia 950 XL Black - £449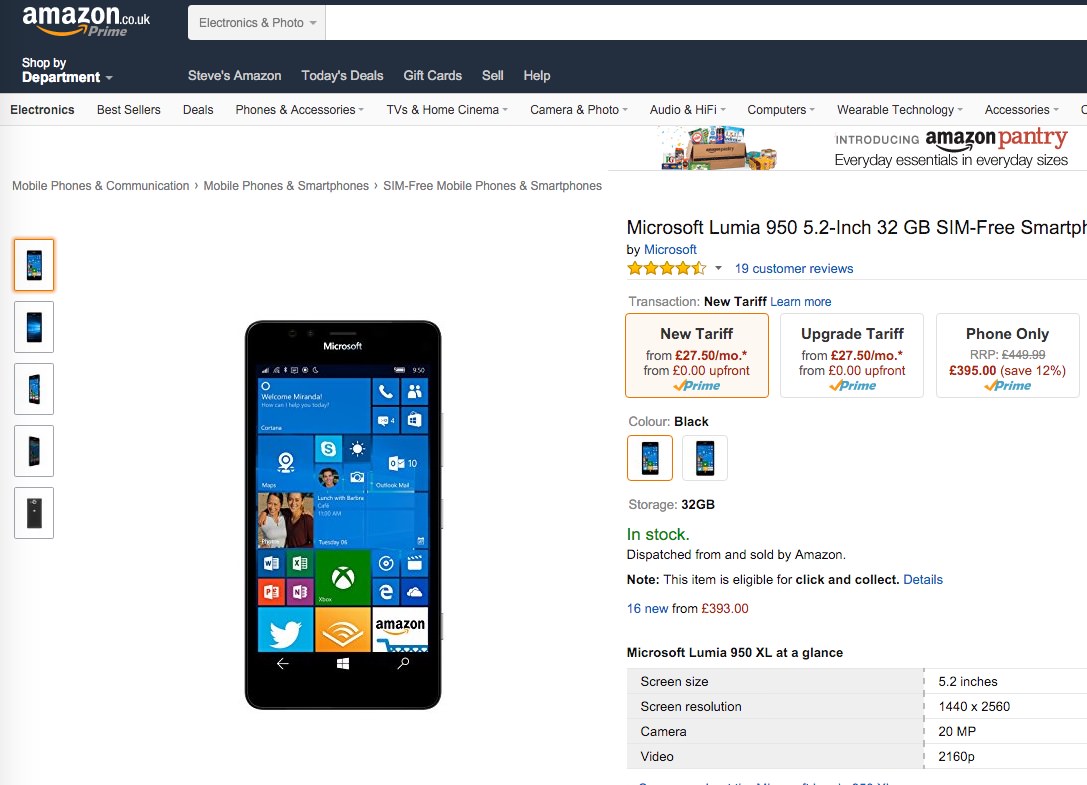 I'm trying to remember my initial predictions, before we knew the starting RRPs for the two devices (950 and 950 XL). I believe it was on the AAWP podcast and I wanted them to be £350 and £400. Or something like that. I don't believe the prices will get there for a few months, but that'll happen eventually.
Of course, we're not talking about prices getting low enough to tempt people away from iOS or Android - that's a whole different argument. What we're talking here is getting low enough to attract existing Lumia owners (e.g. 735, 830, 920, 930) to upgrade to something much newer and more future proof. What do you think - are the flagships low enough now for you?