Here's the quoted changelog for 6tin v3.0:
UWP app with adaptive design
interactive toast, answer to messages directly from the toast
advanced support of continuum
dark theme
roaming of your accounts between devices
create and use pick-up lines
And, from the Store description:
6tin is the most advanced Tinder client app for Windows. Swipe left or right, send a super-like or chat with other users, etc. 6tin will find out who likes you nearby and connect you with them if you're also interested.

6tin shows you someone nearby it thinks you should know, and lets you anonymously like or pass on them...
If someone you like happens to like you back, then 6tin makes an introduction & lets you chat within the app.

6tin supports all new Tinder features:

Create a public Username. Share your Username. Have people all over the world swipe you on Tinder
Search a user using his Tinder username/web profile
see schools/jobs of other profiles

6tin improves the Tinder user-experience with some exclusive features:

support Continuum
dark theme
undo last swipes if you made a mistake or changed your mind
create pick-up lines
select manually your geolocalization on a map without GPS
be able to save photos of your contacts on your phone
check profile pictures of your contacts using Google Images
Some promos of 6tin v3.0 in action (I'd try it myself, but if the trial ever got back to my wife.....!!!):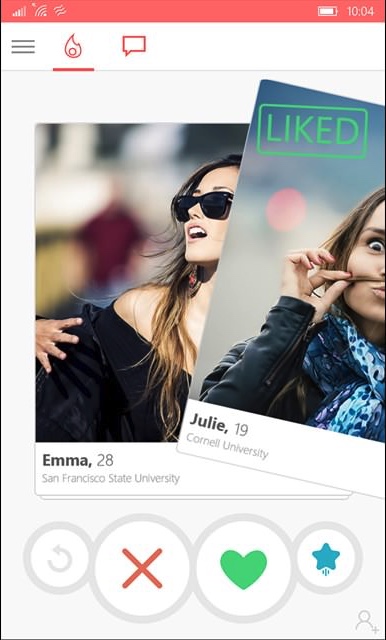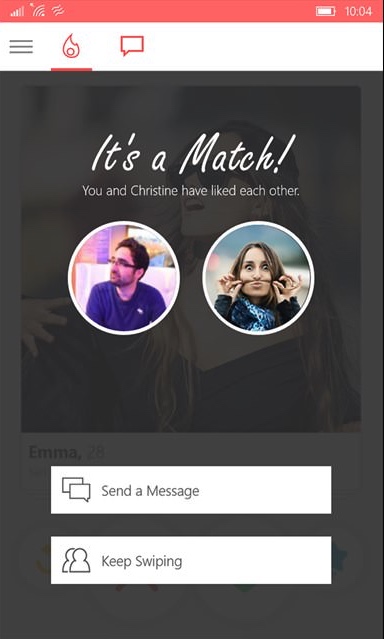 And on the PC or in Continuum, on compatible phones: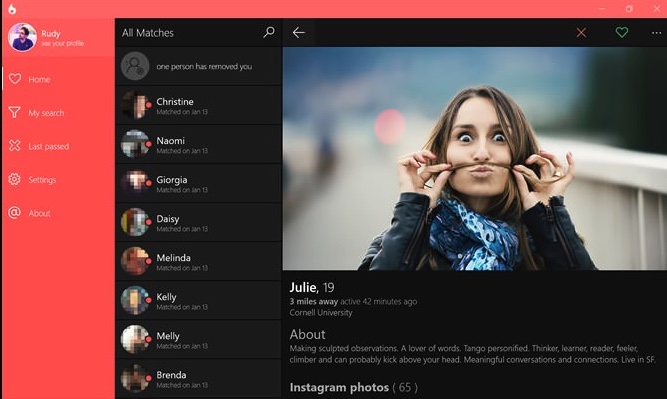 As ever with Rudy's applications, it's slick and professional. You can grab this for free in the Store right here.