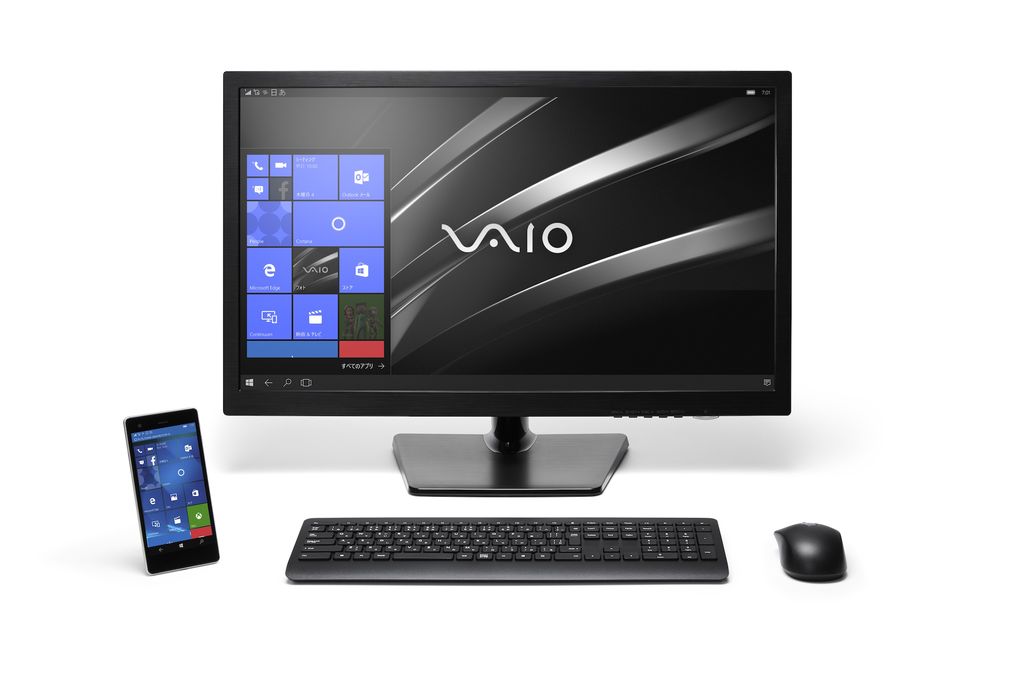 From The Verge, who were on hand to get err.... hands-on with this in Japan:
Microsoft's Windows Mobile initiative is on the ropes, but no-one seems to have told Japan — the country has already seen more new phones running Windows 10 than ever came out here with Windows Phone 7 or 8. And the latest entrant to the fray is VAIO, the company formed when Sony spun off its loss-making laptop division. This is the first Windows phone to carry the VAIO name: meet the VAIO Phone Biz... It looks like it might be a worthy successor to the company's lineage of iconic laptops, with a sleek silver-finished aluminum build — VAIO is really emphasizing the construction quality and stringent testing for this phone.

VAIO will sell the Phone Biz from April from about ¥50,000 ($424) unlocked, and the company is also partnering with leading Japanese carrier NTT Docomo to include various applications and network support.
In terms of specifications:
5.5" 1080p LCD
Qualcomm Snapdragon 617 processor, 3GB RAM
16GB internal plus microSD
2800mAh sealed battery
13 megapixels rear camera
5MP front facing camera
Aluminium unibody
Continuum-compatible (wireless only, apparently)
Consipicuously absent is any kind of biometrics (fingerprint sensor, iris recognition, etc.), but then this 'Phone Biz' is all about the fashion and brand and much less about functionality - from the specifications the Lumia 950 or 950 Xl will run rings round this.
The specifications seem similar to the rumoured Lumia 850 in recent times, though I don't think that's on the roadmap for MWC 2016, though that too was rumoured to have Continuum support, so this spec-level is clearly practical.
Here's the VAIO page (in Japanese) for the Phone Biz. And a larger image, from The Verge: