Here's the blurb from the new Store entry:
Instagram is a simple way to capture and share the world's moments. Transform your everyday photos and videos into works of art and share them with your family and friends. See the world through somebody else's eyes by following not only the people you know, but inspirational Instagrammers, photographers, athletes, celebrities and fashion icons. Every time you open Instagram, you'll see new photos and videos from your closest friends, plus breathtaking moments shared by creative people across the globe.

Over 400 million people use Instagram to:

Edit photos and videos with free, custom-designed filters.
Improve photos with 10 advanced creative tools to change brightness, contrast and saturation as well as shadows, highlights and perspective.
Find people to follow based on the accounts and photos you already love.
Connect with Instagrammers all over the world and keep up with their photos and videos.
Send private photo and video messages directly to friends.
In addition, MSPU reports a few known issues:
The app is however pretty new still and has these known issues:

Facebook login
"Share to" functionality
Crashes/stability in creation workflow

It does however have some interesting features, such as the 3D Touch menu from the iOS app, activated by long press on Windows Phone.
I logged in via my 'old style' Instagram account and most worked pretty well. With regard to the '3d Touch'/'long press' thing, I couldn't get that to show up, though you'll remember that I did suggest that most of 3D Touch could be handled by long pressing ages ago, for Windows and smartphones in general?
Some screens of the new universal app in action, it's a direct port from the iOS version, apparently, using the Islandwood bridge: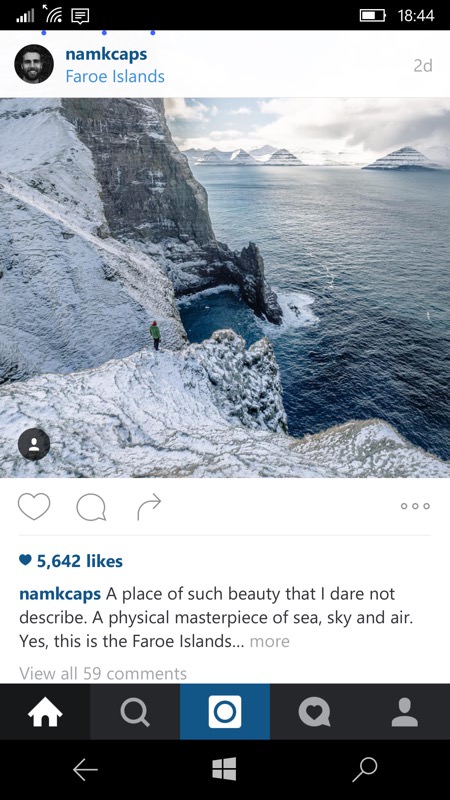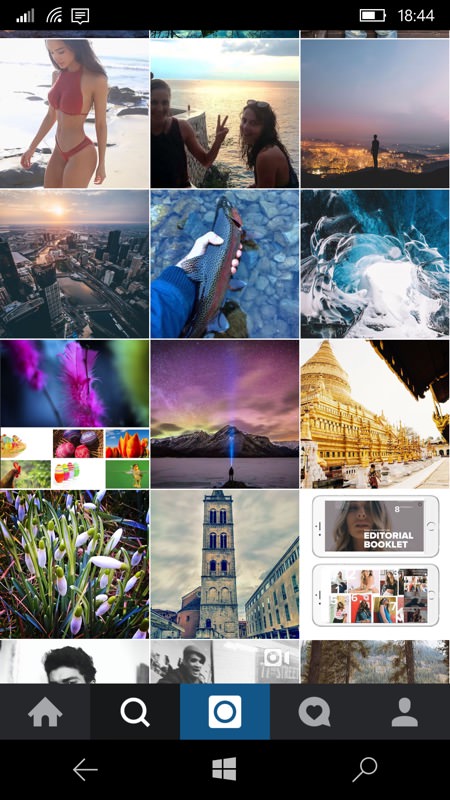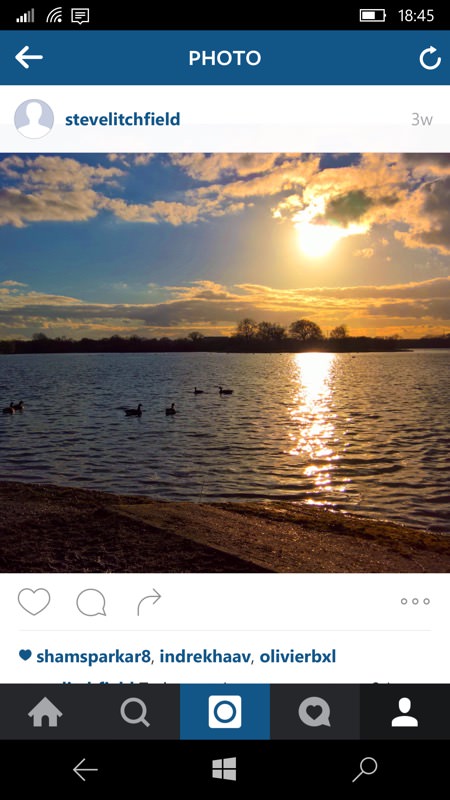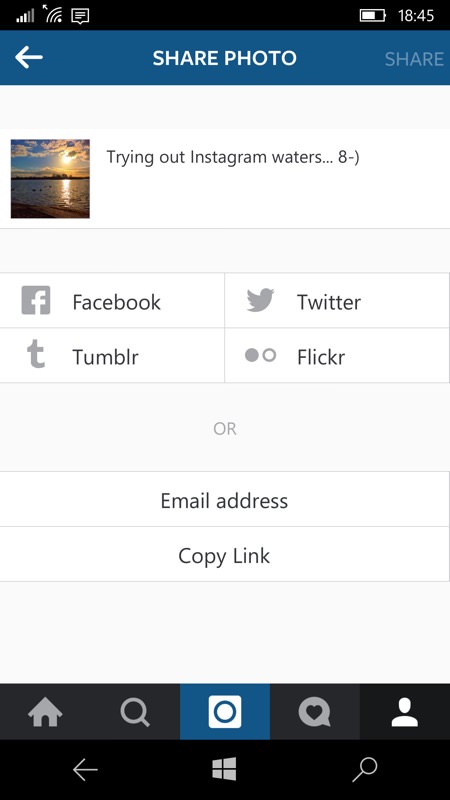 It's safe to install though, and when the application is 'fully' released the 'Beta' tag will just disappear gracefully.