The new Twitter client, downloadable here in the Store, is pretty, acquires your chosen dark/light theme correctly from the OS, auto-plays animations and handles embedded media intelligently, plus you can dismiss the virtual controls in the usual UWP manner. Here's the update in action: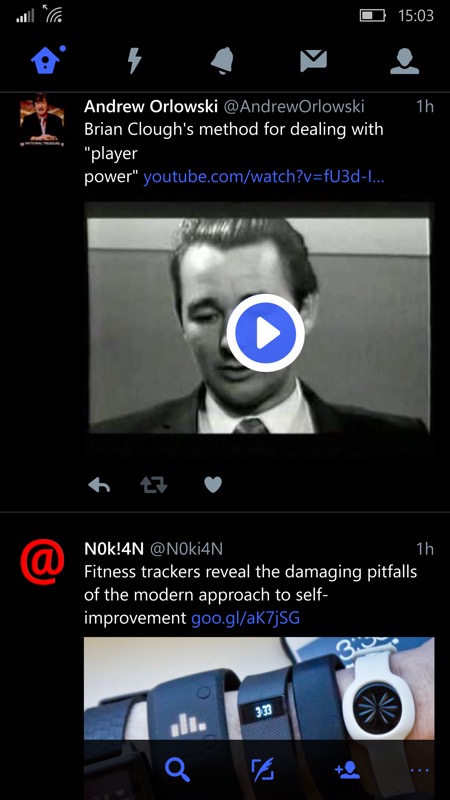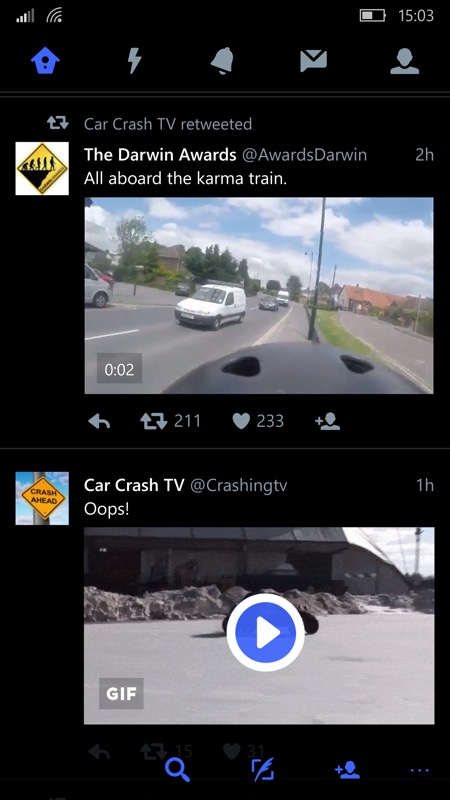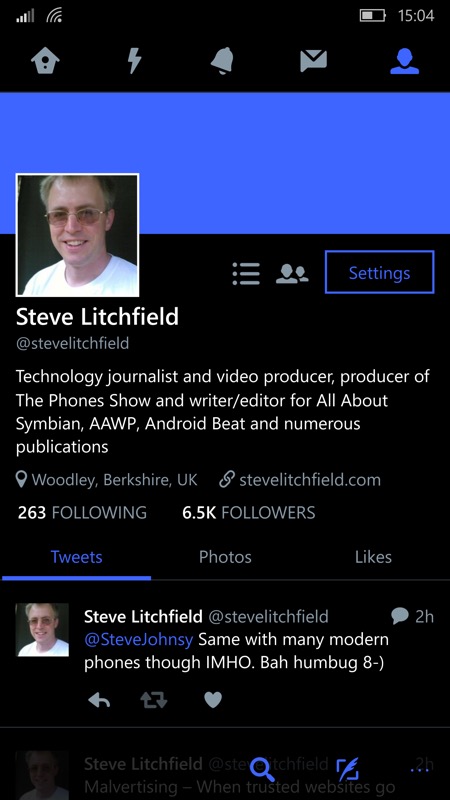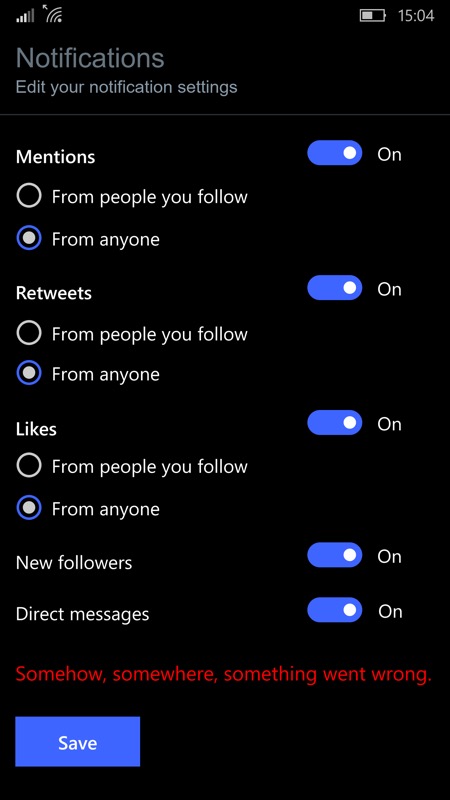 There's quite a bit still to do for the Twitter team though:
This client, despite being universal, doesn't work at all with Continuum. Which is very odd, surely this is an easy one to fix?
You can't swipe between panes/views, as on every other Twitter client since the dawn of time
'Back' behaviour can be bizarre. E.g. you just try closing the Twitter app after a bit of navigation between different panes.
All integration with the People application under Windows 10 has vanished. So no contact syncing, no contact status updates, etc.
So take this as a starting point on Windows 10 Mobile and let's hope that Twitter moves forward quickly - the current binary will put as many people off as it attracts!
PS. As the name suggests, this is Windows 10 only, working on Insider-upgraded and W10M-native phones.