From the Store entry:
This App analyses your connection configurations and shows you, if you are really connected to the internet right now.

There may be situations where you may not be certain about your current internet connection (Wrong APN, Hotels, Companies, Wi-Fi Hotspots, and so on...). This App helps you to make sure that you are definitely connected to the internet and shows possible problems and solutions.

The paid version has the following additional features:

Download and upload speed test with graphical display
Log speed test results to a log file (average and maximum transfer speeds)
Log network status to a log file - Send all network activities to an email or just copy to clipboard
Take screenshots and send them via email
Send log file to an email or just copy to clipboard
No advertisements
Net Check is unashamedly from the Windows Phone 8 era and is in need of a Windows 10 overhaul, but it seems to still work fine and is, I think, worth of a shout-out here on AAWP. Here it is in action: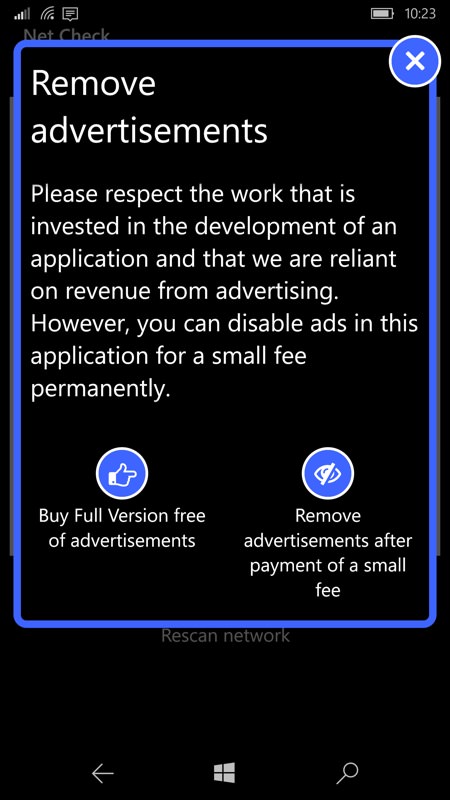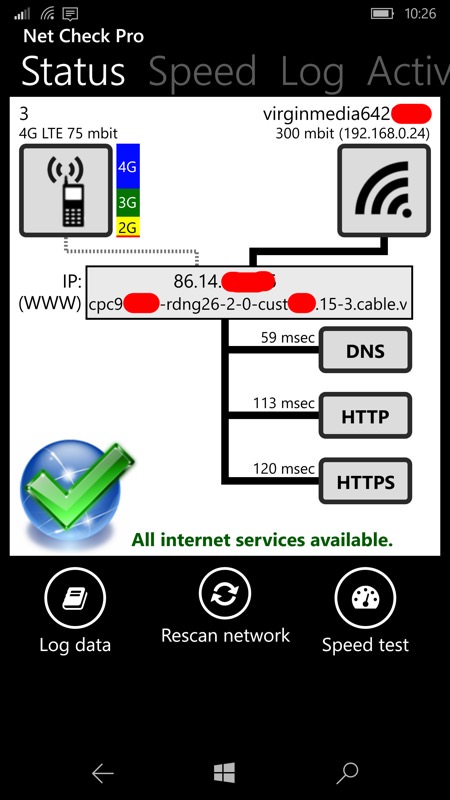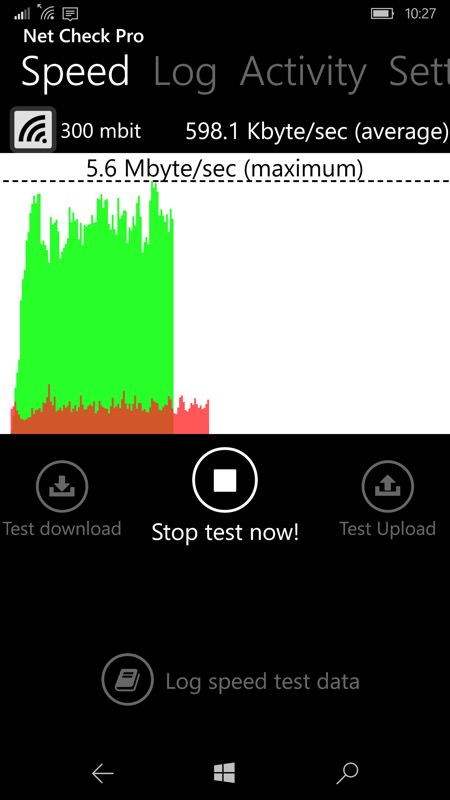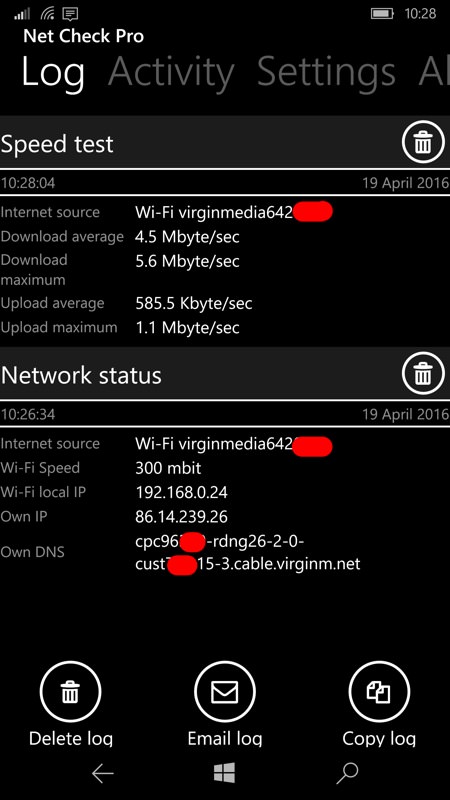 The basic status pane is free, with ads, or you can pay £0.79p (in the UK) to get rid of the ads and £1.49 for (Net Check Pro for) the full set of features, including the speed testing and logging. Which is all very reasonable - why not help fund the developer's next move, to facelift this for Windows 10 Mobile?
You can grab Net Check in the Store here.