Available in over 30 languages and with more than 200 million users worldwide, TeamViewer is one of the world's most popular providers of remote control and online meeting software.

From the TeamViewer announcement:
TAMPA, FL--(Marketwired - Apr 19, 2016) - TeamViewer®, the global pioneer of remote control and online collaboration software, today announced an update to its Universal Windows app, TeamViewer: Remote Control, which is now available in the Windows Store for Business.

With the Universal Windows app, TeamViewer provides users with the ability to remotely support or access applications from any Windows 10 device, including phones, tablets and Ultrabooks. With this latest update, TeamViewer now works with Continuum, one of the new and most exciting Microsoft Windows 10 features.

"Since our inception in 2005, we have worked closely with Microsoft and have quickly provided support for any new Windows development," said Kornelius Brunner, vice president of Product Management, TeamViewer. "We are constantly working to be SMBs' and enterprises' first choice when it comes to remote access, which is why we are extremely proud to be one of the ten most downloaded productivity apps in the Windows Store for Business."

Now that TeamViewer supports Continuum, users can open the TeamViewer app on their mobile device and have it displayed on a larger screen such as a TV or desktop monitor. In addition, with this connection, users are able to use a mouse and keyboard for flawless input and easier navigation on the screen -- all powered by the phone. TeamViewer now also supports Windows 10's personal assistant, Cortana.

"TeamViewer is an important partner to Microsoft and we welcome the development of the new Windows 10 Universal App. The support for functionalities like Continuum and Cortana utilizes the innovative force of the Windows platform and demonstrates TeamViewer's strategic vision and pioneering spirit," emphasized Oliver Gürtler, head of the Windows and Surface Unit, Microsoft.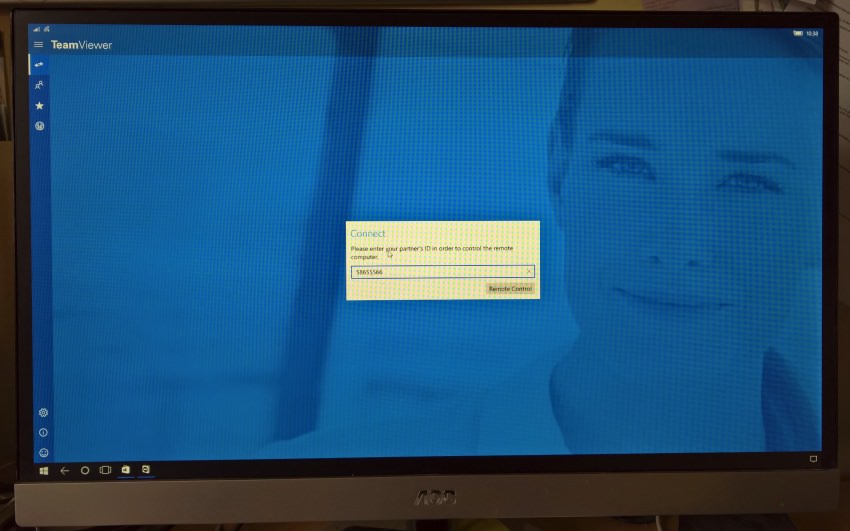 You can download TeamViewer's UWP here in the Store. Currently Continuum-compatible phones are just the Microsoft Lumia 950 and 950 XL, but the HP Elite X3, Jade Primo and others are shortly to join in the fun.
For more information on TeamViewer, visit: www.teamviewer.com or on Twitter at @TeamViewer and on the blog at blog.teamviewer.com.