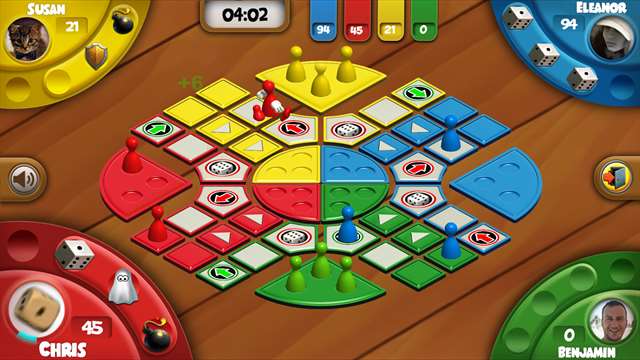 From the Store entry:
The good and classic LUDO gets MORE FUN than ever: It's still SIMPLE and ELEGANT, but also incredibly more DYNAMIC and UNPREDICTABLE.

With all these new and compelling features you will never get bored:

Shorter and casual games – ideal for your coffee breaks, or subway travels
Get ready for a completely new and challenging game every time you start playing
Watch your Pawns come to life – Enjoy the hi-res 3D movements and actions
6 boosters to take the fun in LUDO to a new level
2 special fields to enhance the wonderful chaos of LUDO
There's quite a lot to take in, in terms of 'boosters' and 'fields' that each change the classic Ludo rules, but once you've mastered these then the game becomes much more strategic than the original. So you need to be cunning. Or just rich. Use the IAPs to buy what you need to crush the AI opponents. Etc. Oh well - it's colourful and fun, anyway!
There's a video trailer, which shows the style of 3D gameplay: