Anyway, you can see the update yourself if you have any smartphone running Windows 10 Mobile in any build or variant - check the Store for updates.
Here's Lumia Highlights in action: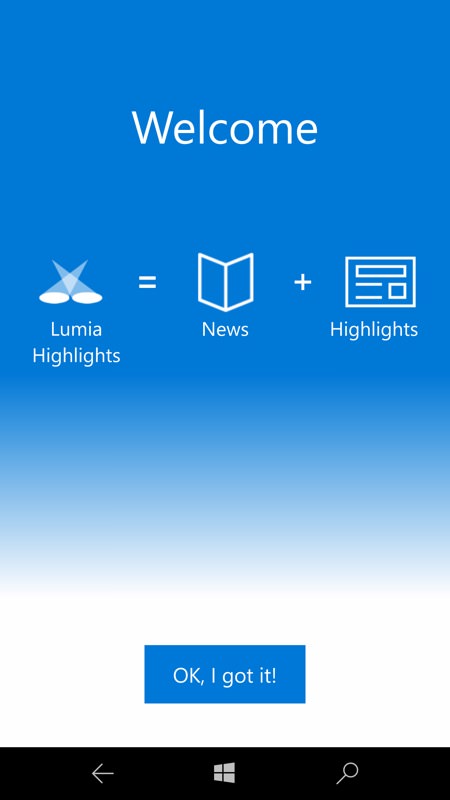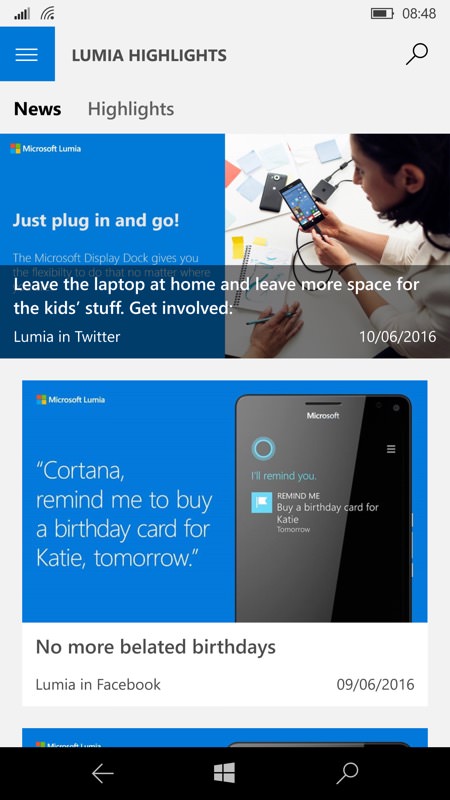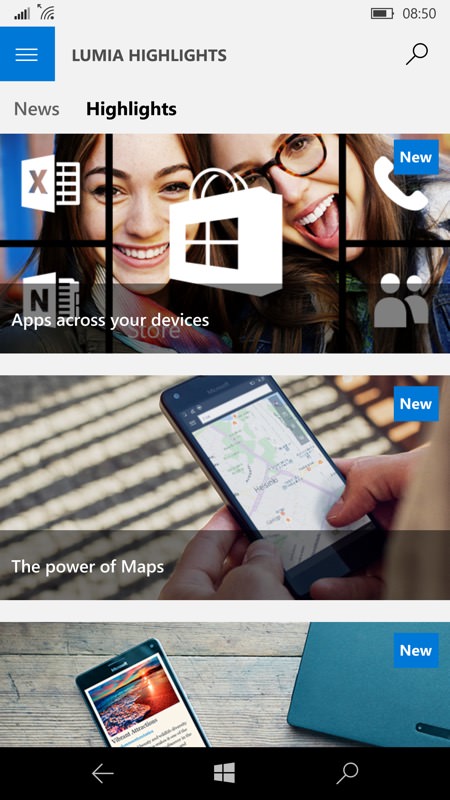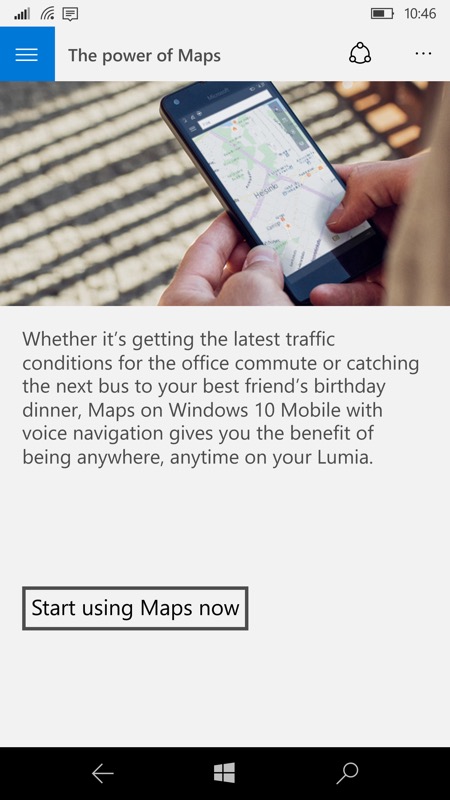 So very glossy and all rather shallow, most of all I'd still liked to have seen something - anything - on that hamburger menu. Microsoft, bring back the user guide. That is, if you haven't already made the people who were writing it redundant....
PS. If, for any reason, you don't have this installed, it's also here in the Store.