Amazon UK doesn't make it easy to find their own direct sales page for these phones, but going here and then:
tick the 'Prime' option (this clears out a load of the Amazon merchants)
click on the phone and colour required
click on the '23 new' (or however many are shown) hyperlink
find the Amazon UK seller row and 'Add to basket'
Phew! I get the impression that Amazon would much rather sell your accessories than phones - and this is probably right, given the margin on tech at the moment!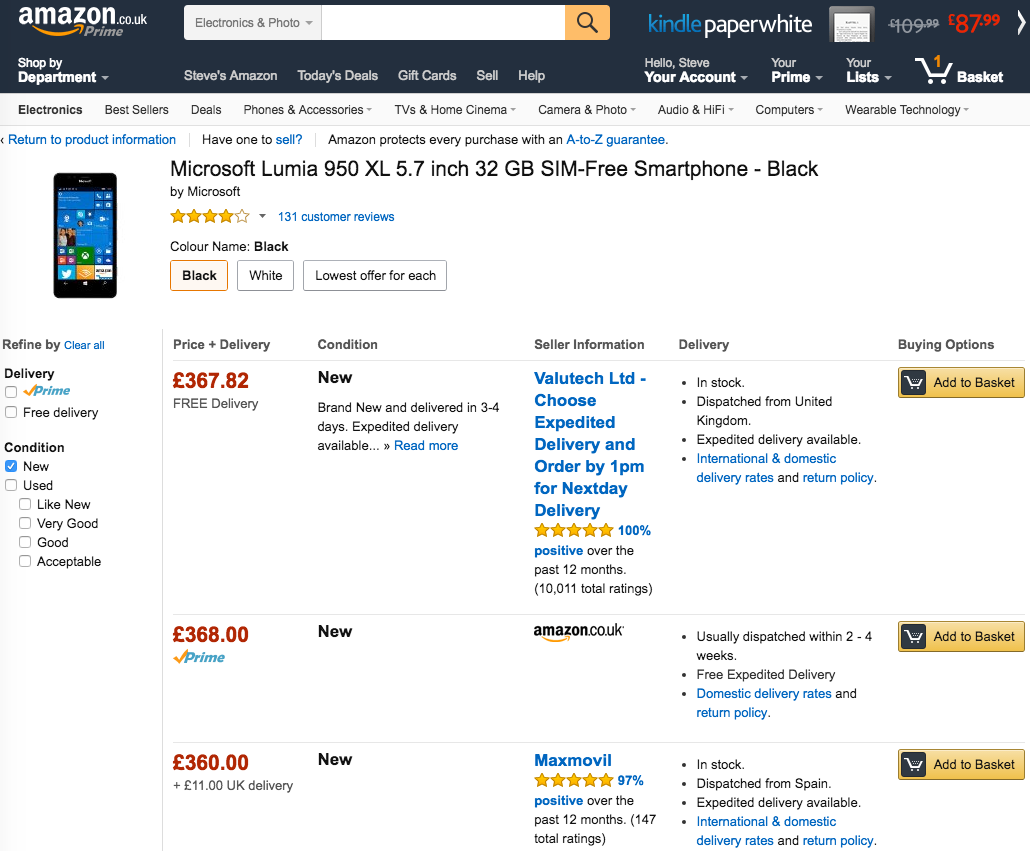 As usual, there are other sellers, but with postage added, you're usually paying more and with lesser returns policy.
The Lumia 950 XL is a stunning piece of tech in many ways, especially if you're a fan of Windows 10 Mobile and great imaging. £368 is very competitive.
PS. By the way, the Lumia 950 is also something of a bargain, widely available now for £280 inc VAT, start your search here? Both Lumias are now at price points that they should have started with and match more or less what Rafe and I expected at the back end of 2015. Such is life. And tech!