From the Store entry:
PopcornFlix is a free, ad-supported streaming service that offers a variety of films and series in a growing number of countries all over the world. Our service is completely legal and does not require downloads, subscriptions or any other hassles – films are easily streamed on your device. PopcornFlix offers its viewers a wide array of content, ranging from big studio pictures to independent cinema, documentaries and cult classics. The staff at PopcornFlix is constantly looking for new and unique films and series.

PopcornFlix is fully owned by Screen Media Ventures, a large independent film distribution company located in New York City. Screen Media Ventures is a limited liability corporation that acquires and distributes motion pictures to theatrical, broadcasting, streaming and home video markets throughout the world. The company has one of the largest independently owned film libraries in the industry at its disposal.

Which all sounds great, but there are caveats:
there's a slight hiccup to installation in that you currently have to set your phone's regon to 'USA' (in Settings), restart, then install PopcornFlix, then remember to your phone's region back to its original country. Don't worry, once you've installed the application then you'll continue to get updates, you only have to do this dance once!
although there are in fact hundreds of free movies, you won't have heard of ANY of them, we're talking B movies and independent films. Which is not to say that they're not OK, just not to get your hopes up too high!
the forcing of watching a 30 second advert at the start of each movie is fine, but you also have to watch it (i.e. the exact same ad) multiple times during playback. Worse, the ad playback can occur 'off-screen', so you hear the ad audio while you're watching a frozen movie frame.
worse (again) is that after watching/listening to the interstitial ads, it's far too easy to end up with movie audio that's not lip synced properly. By about 30 seconds!
Here's PopcornFlix in action: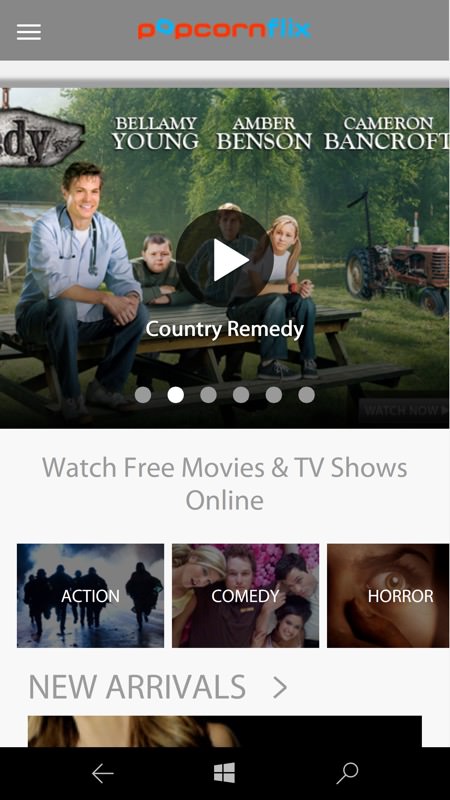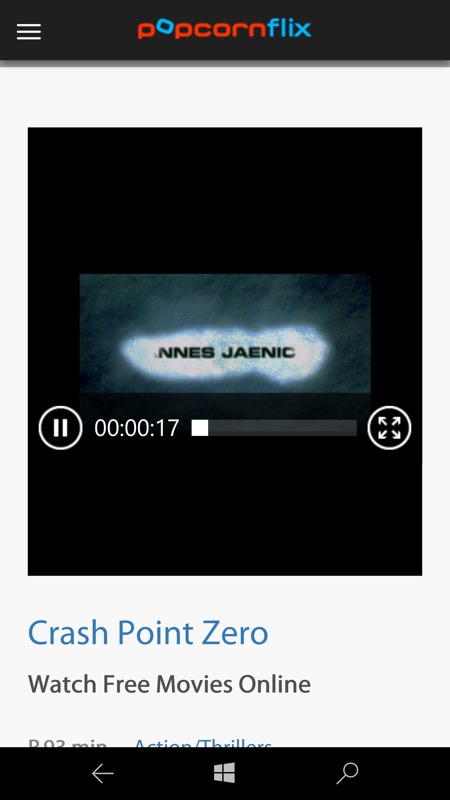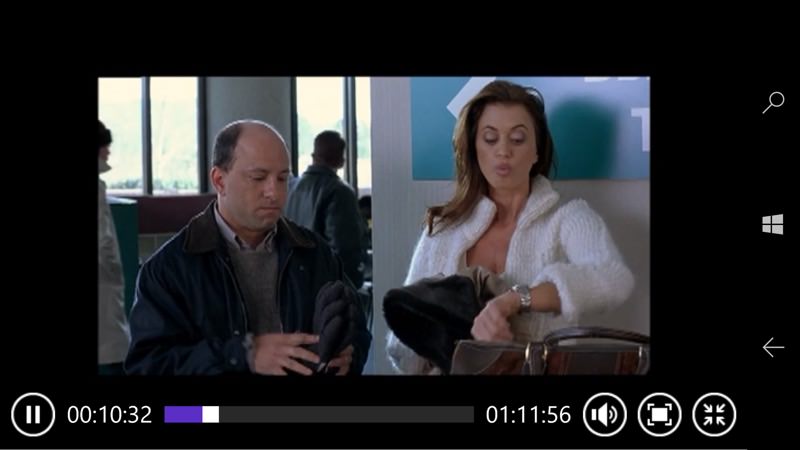 It's also worth noting that PopcornFlix doesn't have Netflix's enormous bandwidth, so you may experience buffering - I know I did, several times an hour.
You can grab PopcornFlix here in the Store, with the above caveats.