From the Store description for the UWP app though:
AccuWeather MinuteCast® – 120 minute-by-minute precipitation forecasts hyper-localised to your street address. Available for the Continental US, Canada, United Kingdom, Ireland, Japan, and growing.
Severe weather notices to keep you ahead of the storm.
Large, medium, small, and wide Live Tiles for all your favourite locations. Tiles automatically peek and refresh with current forecasts and weather maps.
Here's the summarised changelog since AccuWeather evolved into a full UWP earlier in 2016:
New In App Purchases - £3.09 (in the UK) to remove banner adverts
Future radar
Enabled Syncing of Settings
Enabled Dark Theme (especially useful for AMOLED screens on phones)
Enabled Lock Screen slide show (PC/Tablet only)
Design improvement to main page
Additional languages, support Hindi and Arabic, along with localization enhancements
Trending Now – Top weather news and hot viral videos
Weather News – Latest Weather News
Storm Chasers – Our network of storm chasers capturing weather in action
Wild Weather World – Amazing videos of weather impacting your world
AccuWeather Experts – Expert Analysis of the top weather events
AccuWeather En Español – Latin American Forecasts and Videos
Bug fixes and performance enhancements
Although there are elements here which are impressive, I can't help but get the impression that both gimmicks and the need for rationalisation across the UWP form factors has gotg the better of AccuWeather's interface. Here it is in action: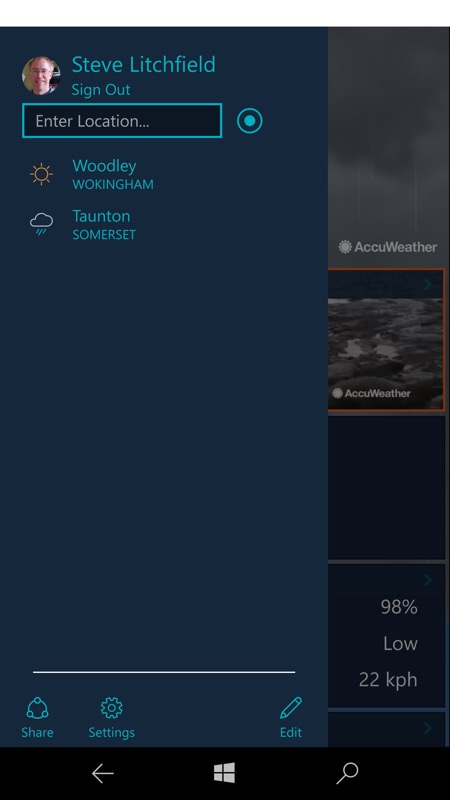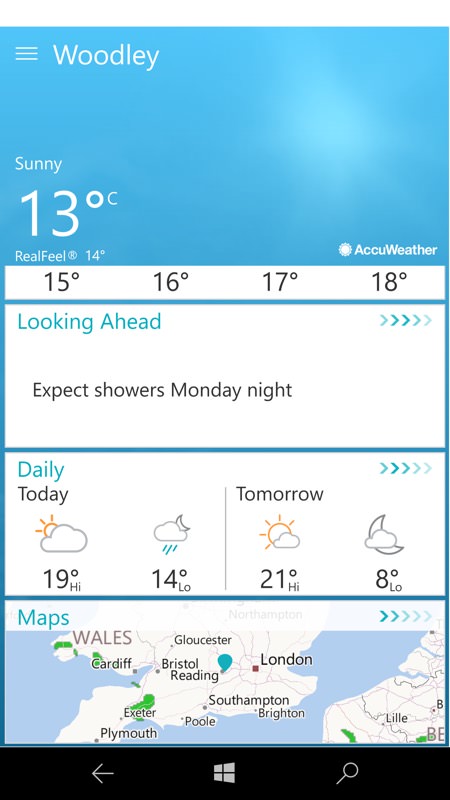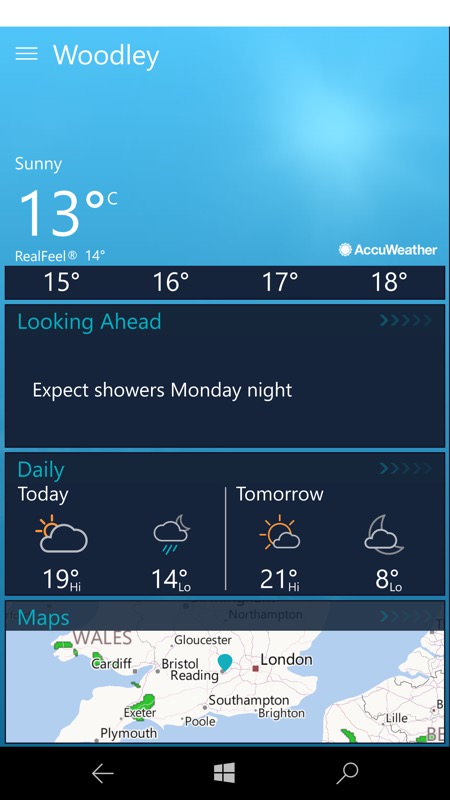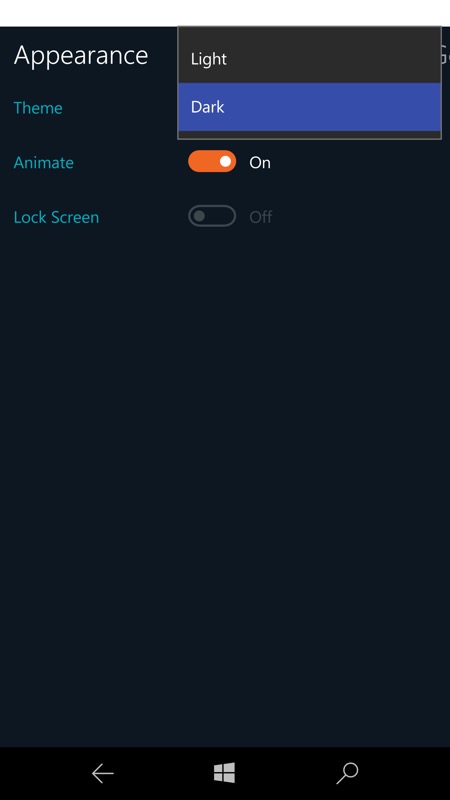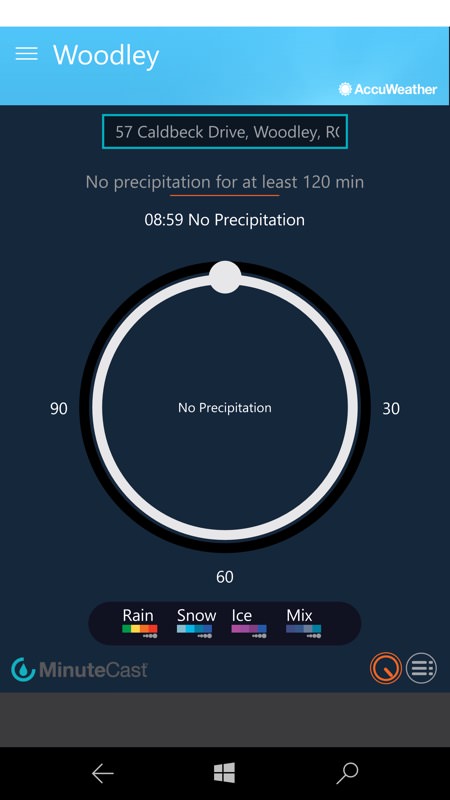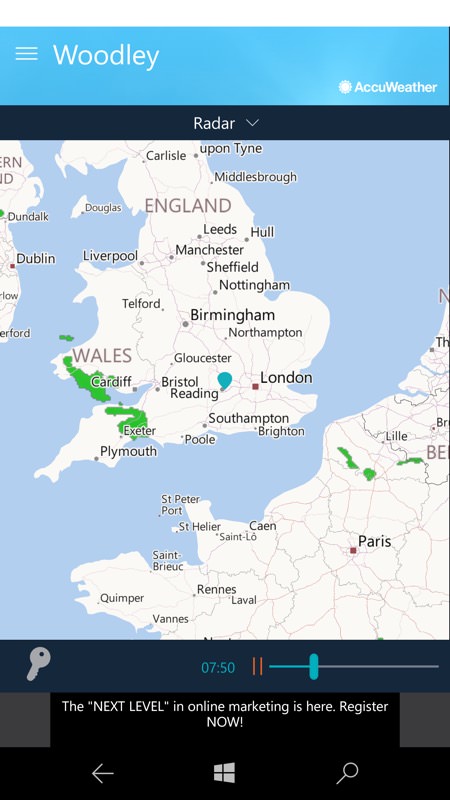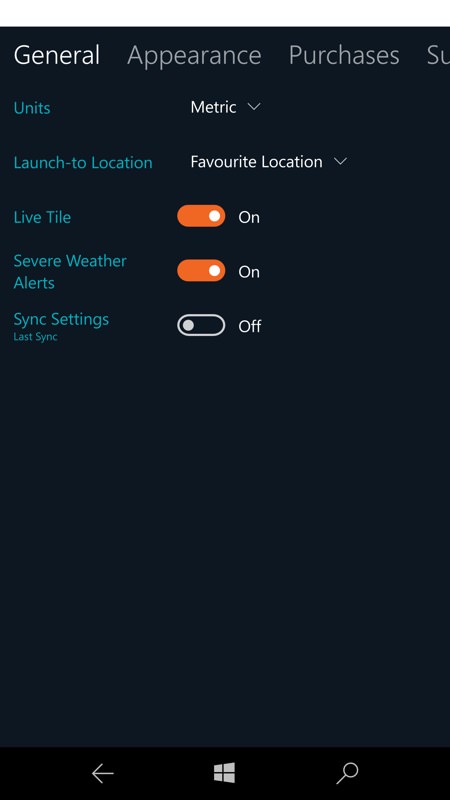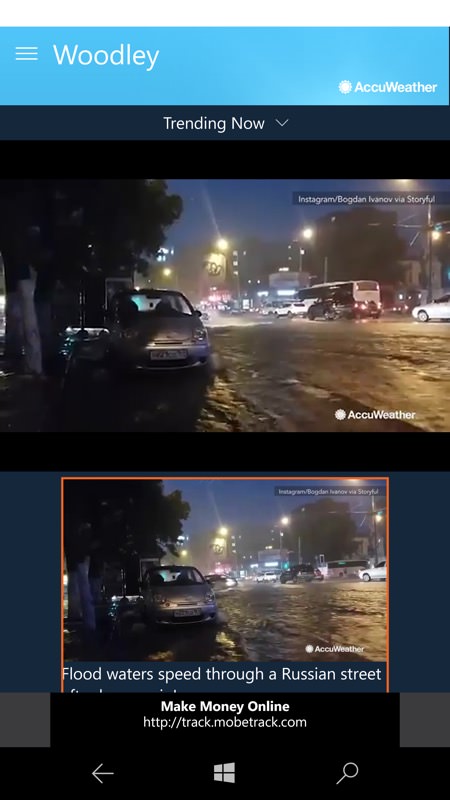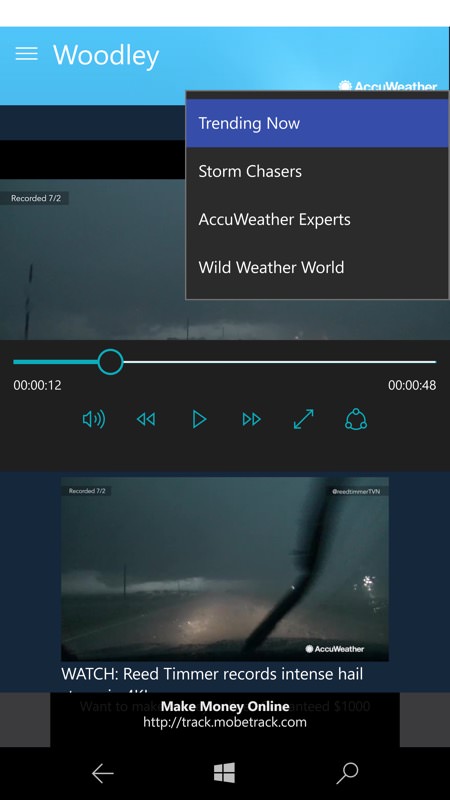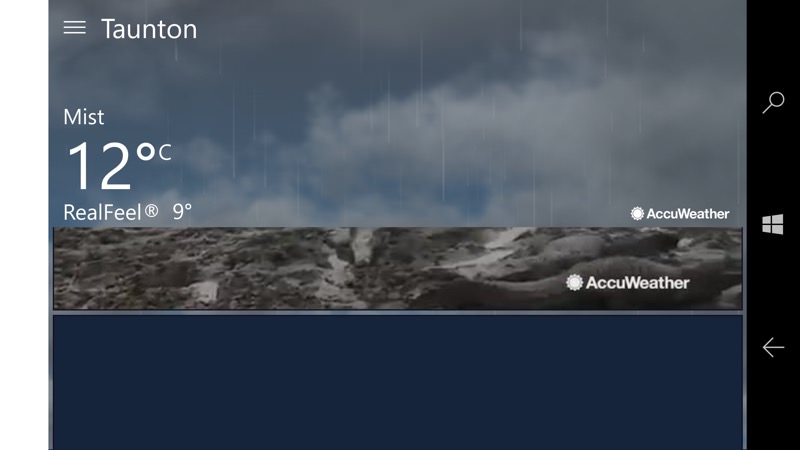 You can download or update AccuWeather here in the Store. Plenty of work for the developers to do then, but well worth a try and keeping an eye on. It's nowhere near the must-have status that might cause users to fork out over £3 just get rid of ads when there's so much other wasted space though....