Best of all, Fantasia Painter is absolutely free, aside from the option to zap the occasional banner ad for a dollar or so - which is more than fair enough. After all, this is a serious artistic tool.
I'll be doing a walkthrough below, but note two things before you start to think about using Fantasia painter to create something serious. And they're linked. Firstly, the default output here is a 768p image, i.e. 1MP. Coded to the size of the display on older Windows Phones, of course, though the recent update shows an increase for this in Settings, right up to QHD. However, try as I might, all my new images ended up at 768p, so there are clearly bugs here to fix. Secondly, because of this restriction, and despite all the aids here, it's hard to create anything too detailed using a relatively blunt finger tip!
Those small caveats aside, the idea here is to have fun and be creative whether you're starting from a blank sheet of virtual paper or whether you're starting with a photo and 'enhancing' it. Here's Fantasia Painter in action: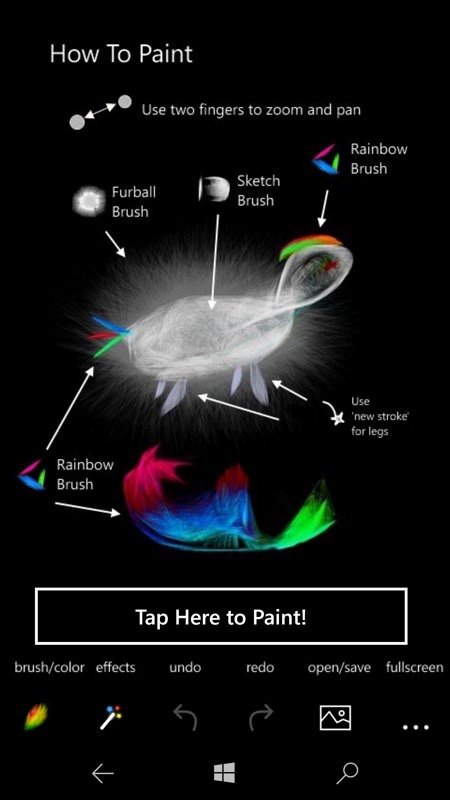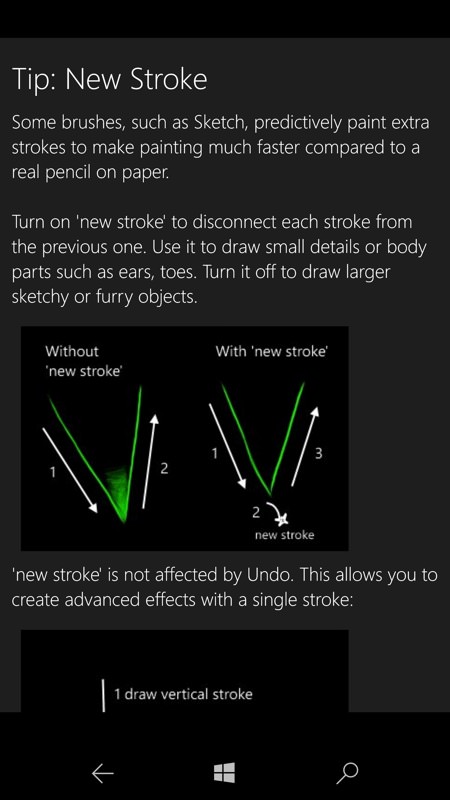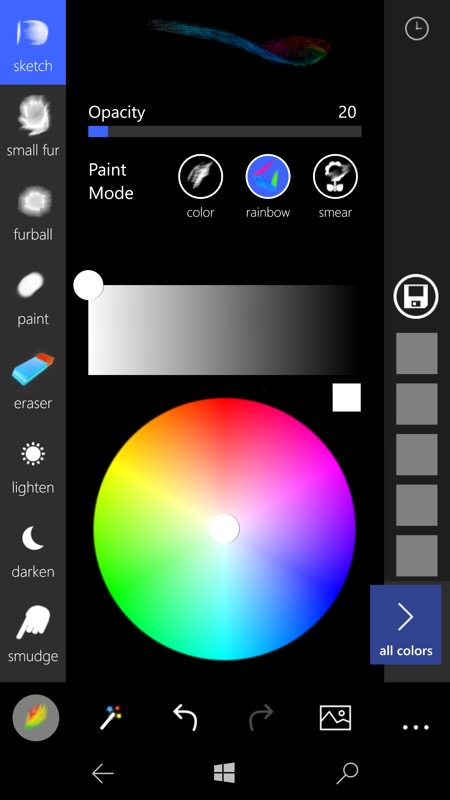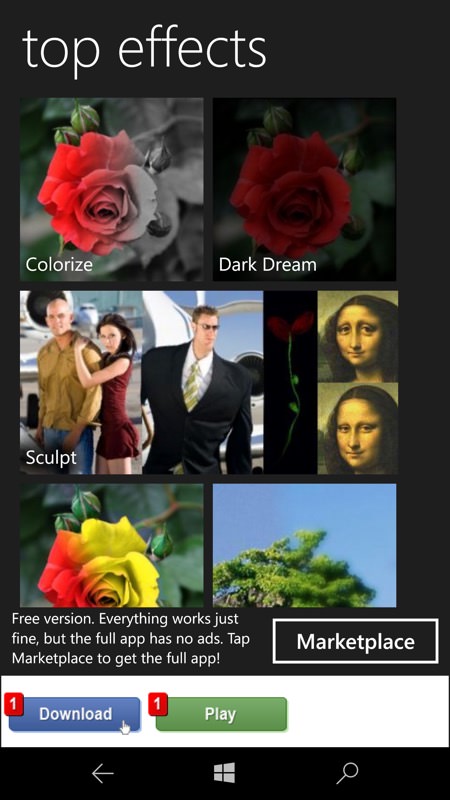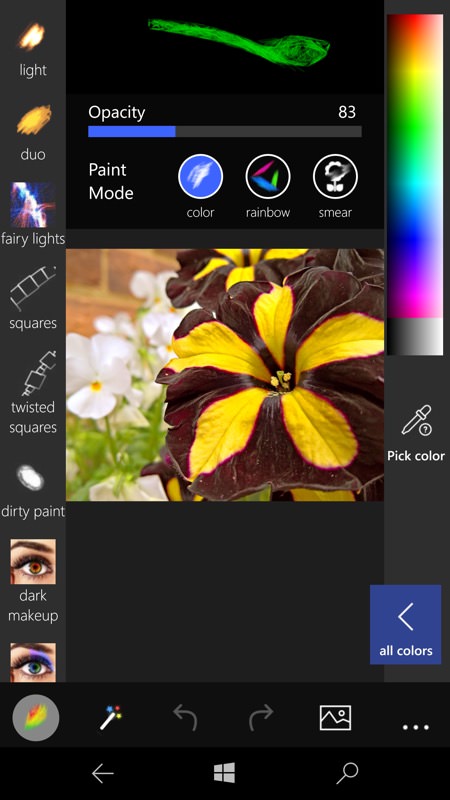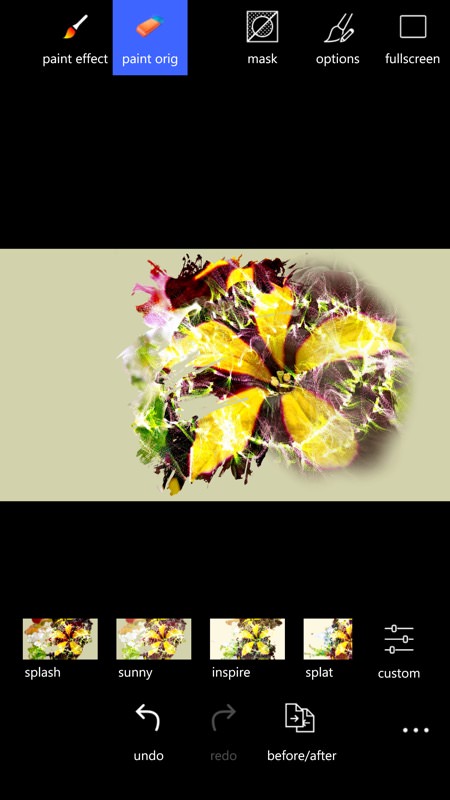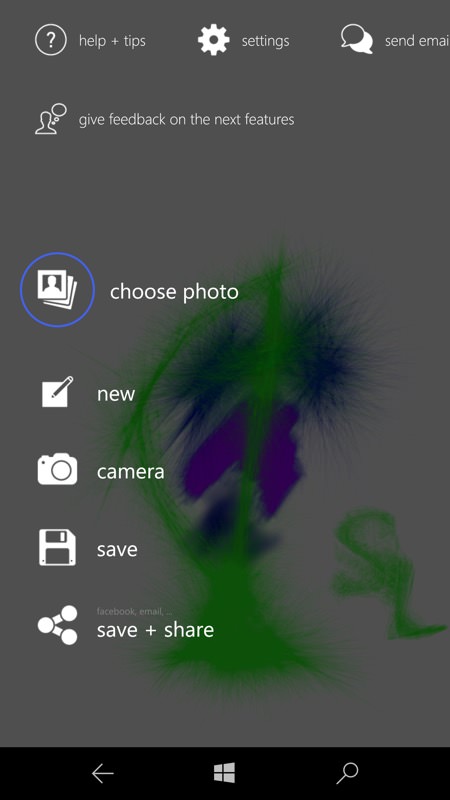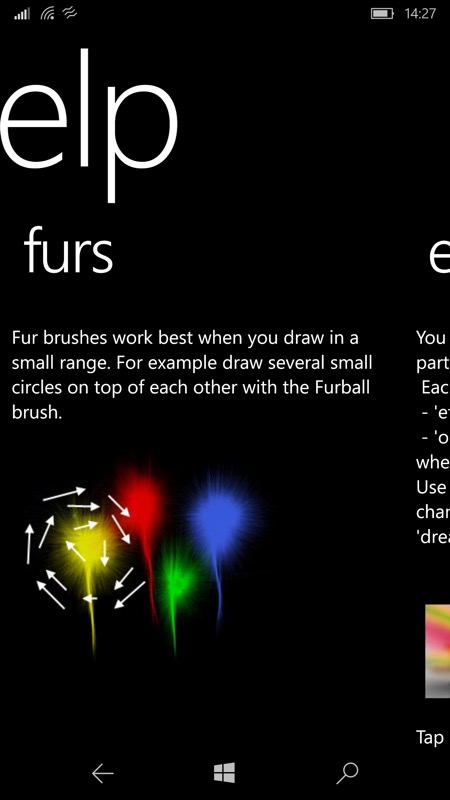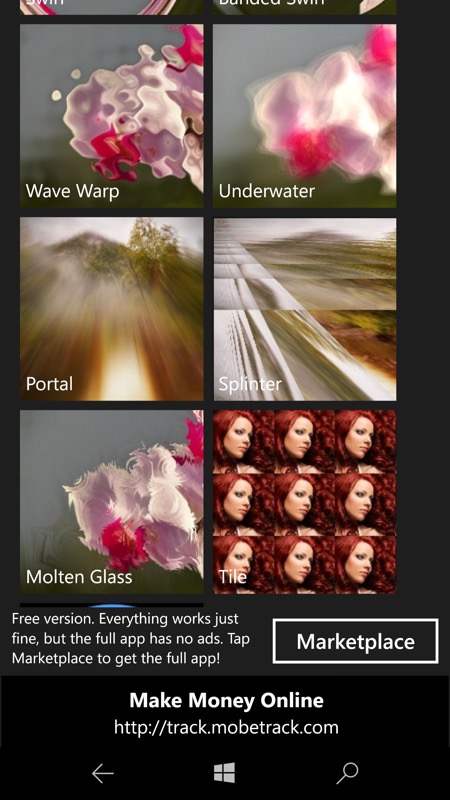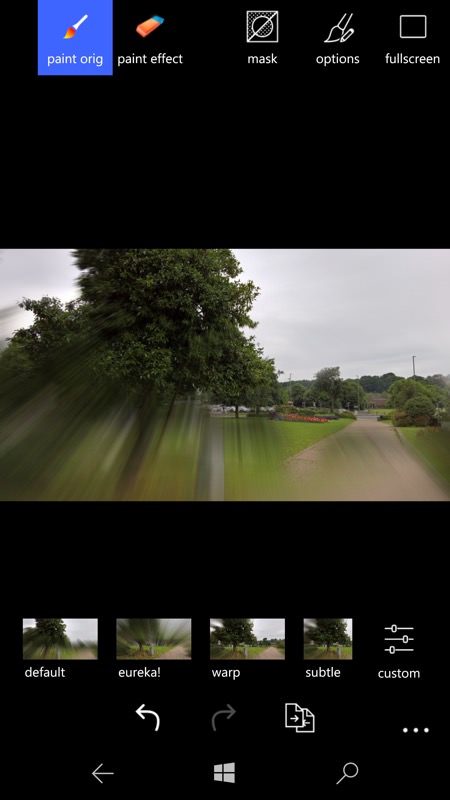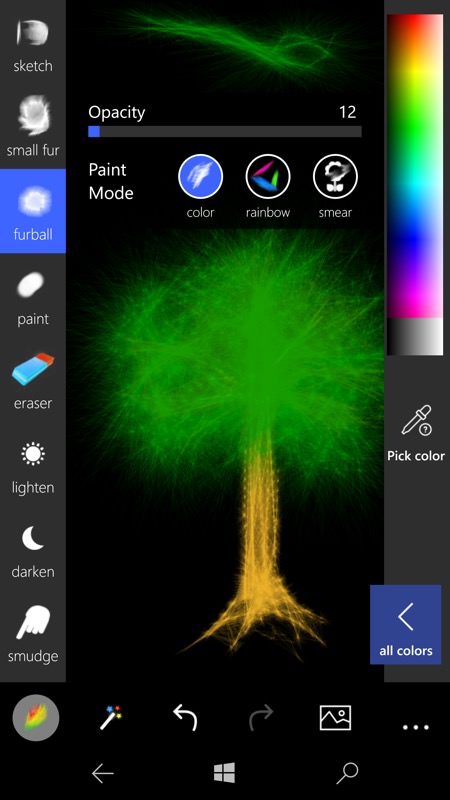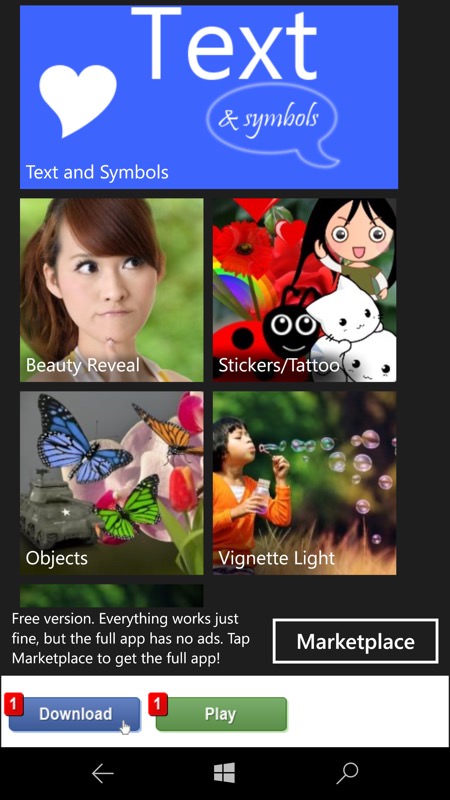 Really impressive from start to finish, even if my own creative juices aren't up to making anything terribly wonderful!
You can download the free ad-supported Fantasia Painter here in the Store. You can remove ads with a small in-app purchase, or just buy the ad-free version in the first place here.