Actually, no. It almost worked (and I'm sure that I'll get a comment or two to say that it worked for some others), but what I ended up with was something I'd never seen in five years of AAWP - a Windows phone with no Start screen!
No matter how many times I restarted and pressed and poked every control, all I could get up for the Start control was the app list (still with lots pending, since the usual 80 or so apps were being worked through):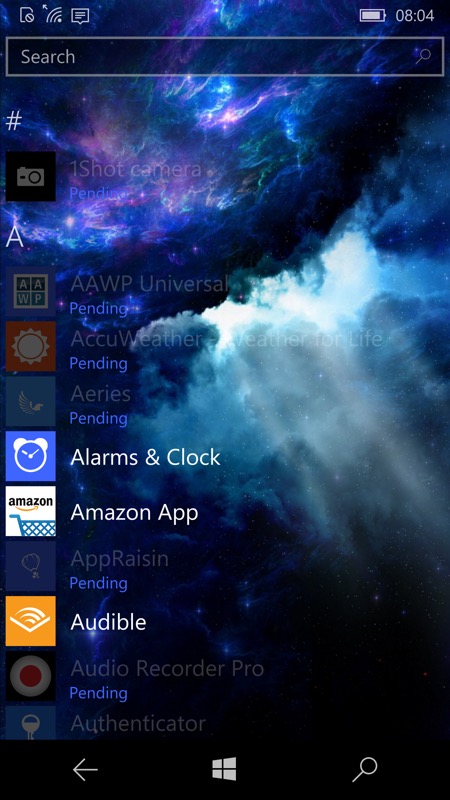 Very curious indeed. Clearly something in the user settings or registry for Redstone was actively messing up the Threshold installation. I guess I shouldn't have been surprised - years of experience with computers have taught me that a new version of an OS (even if it's actually older!) deserves a fresh start and a rebuild.
In fairness, Insiders chief Dona Sarkar did warn that there would be issues in the release notes for the latest Insiders builds, e.g. here, though that refers to the Start layout not restoring properly - the full horror of the issue wasn't quite communicated [grin!]
What did I do on the test Lumia 950? Reset the phone from within Settings and then rebuilt it from scratch, of course.... And it's all working fine again, just a matter of me taking 15 minutes to work out the third party applications I wanted loaded and to do a little signing in. And a lot of waiting around for the Store, of course.
Still, I'm curious. Has anyone ever seen this before, i.e. a Windows Phone with no Start screen at all? And if you're tempted to jump off the Insiders programme and to go back to 'ye olde' Threshold then be aware of this potential issue!