New in Photos for Fast ring users in the last month are (with my comments):
View low resolution photos at a larger scale on high resolution devices (we've all been hit by this at some point, perhaps bringing up an old 'social' image at 1MP or less, this would typically appear small in the centre of a modern QHD display)
Tapping to view an image from the thumbnail gallery is followed by an expansion animation from that thumbnail's position on-screen to the full screen view (a nice touch and makes what's happening obvious to the user, though note that when stepping back again there's no 'shrinkage' animation)
The 'Slideshow' control has been moved to the main thumbnail view toolbar (I never use this, but then I have 1000s of images - I'm sure normal users would manage and present their photo collection better and more often!)
Bug fixes (of course)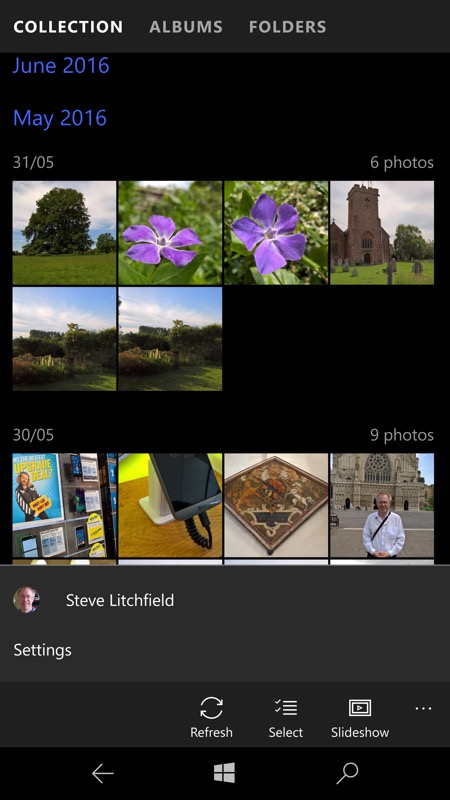 Great to see Photos still getting attention. Along with imaging being improved with the current firmware update for the 950 and 950 XL, it's clear that things are still moving forwards.
You can update Photos in the Store in the usual way if you're on one of the Redstone Insider rings.