(By the way, if you're one of the lucky few with a login cookie for Flickr Central on your phone and it's working.... DON'T reset your phone, otherwise you'll lose Flickr access through this application.)
So, with my heart firmly downbeat, here's how the uploading basics happen: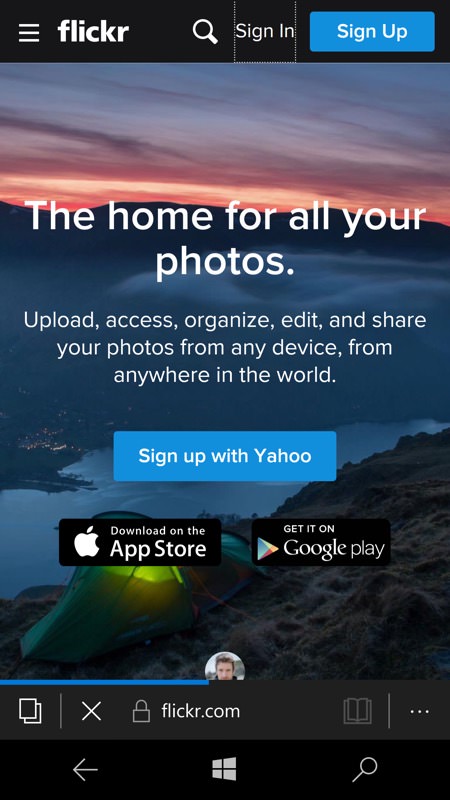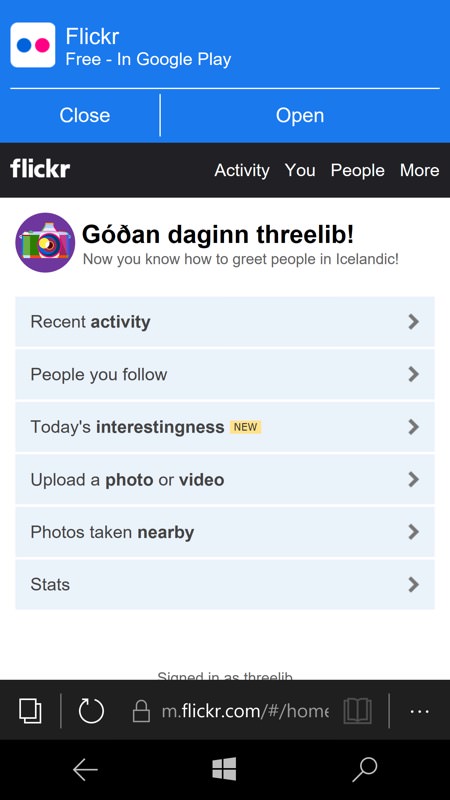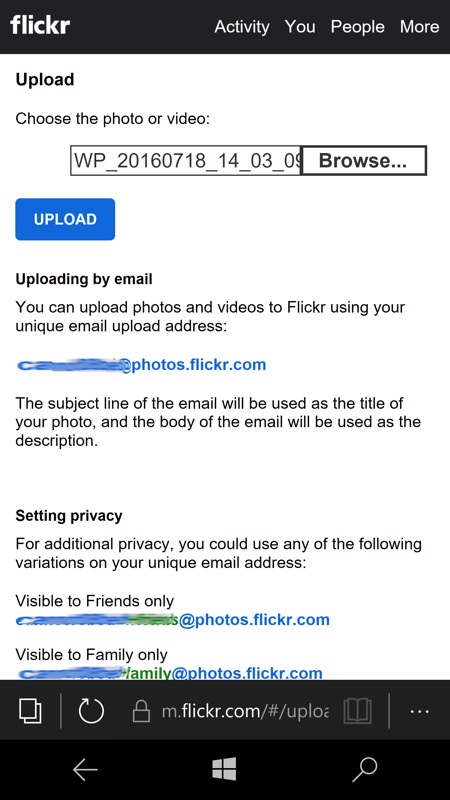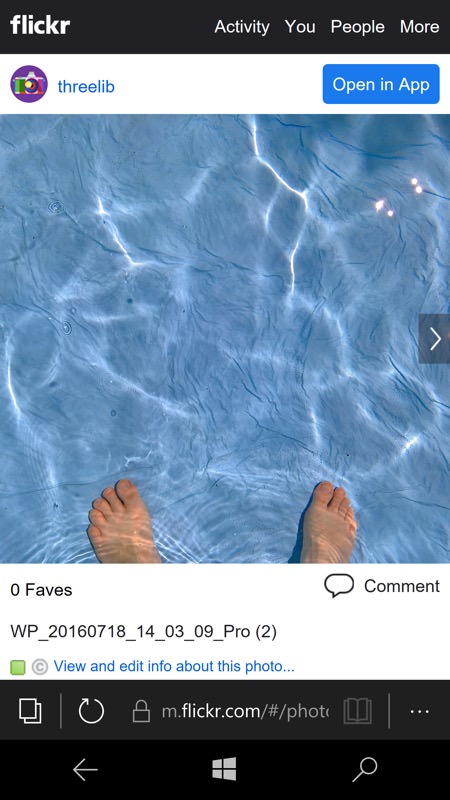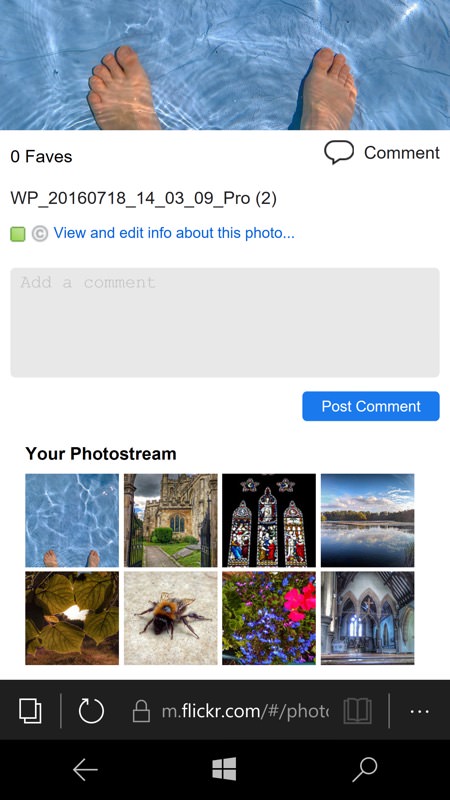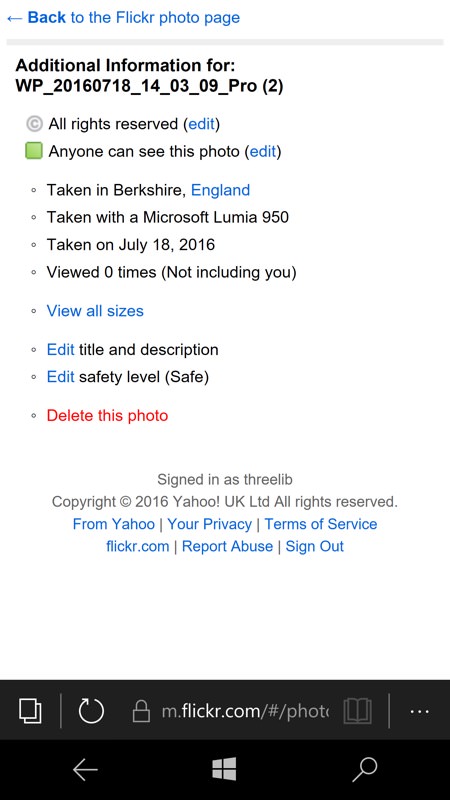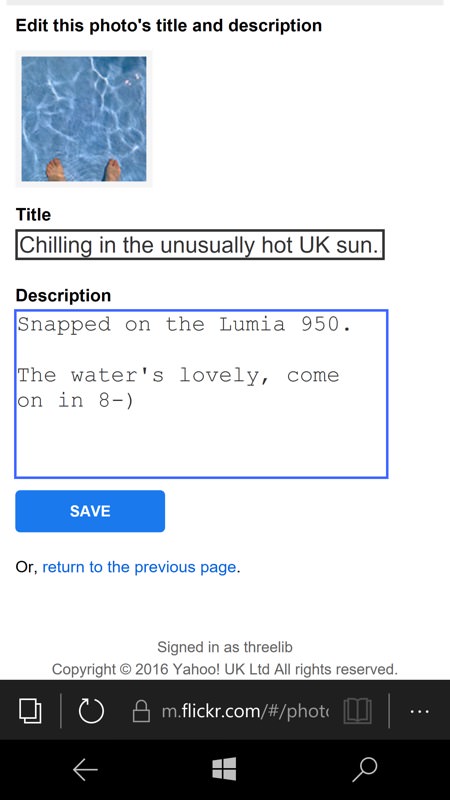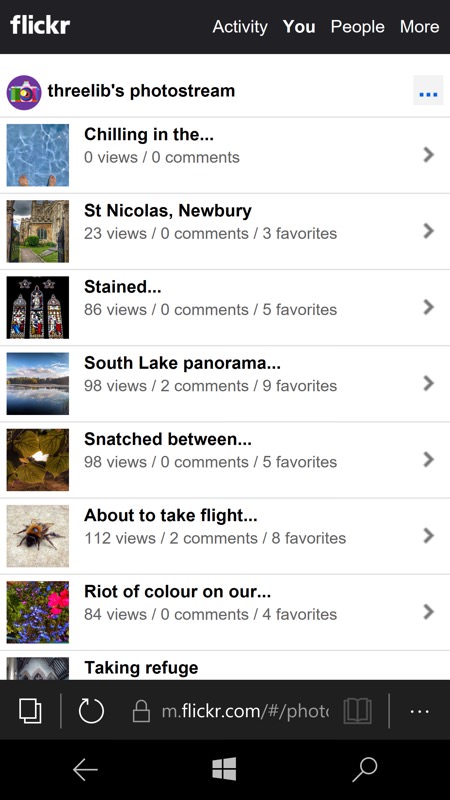 Was it worth it? Just about. Yahoo is in serious money and management trouble these days, I doubt improving their mobile-friendly web site is uppermist in their minds.
Do shout if you have another, better solution for interfacing Flickr with Windows 10 Mobile...!