From the Store description:
Make free Skype to Skype video and voice calls as well as send instant messages to friends and family around the world.

Call friends and family with free Skype to Skype voice calls. Enjoy low cost calls to mobiles and landlines around the world.
Make free video calls to anyone else on Skype with high definition video on supported devices.
Send instant messages to friends on Skype
Send a video message to share a quick thought or a candid moment.
With HoloLens, communicate and interact in your surroundings with holograms.
And from the Skype blog post:
Today, we have started to roll out the new Skype Preview for Windows 10 Mobile as well as an updated Skype Preview for Windows 10 PCs to members of the Windows Insiders Program.

This release brings one of our most requested Skype features to your Windows 10 phone: the ability to make group video calls. You can have up to 25 friends and family come together on a free group video call, talk face-to-face with a 1:1 call, message your friends in an instant to share photos, video messages, your location, and even send emoticons and Mojis to liven up your conversation. You can also quickly reply to Skype messages—no need to open Skype.

Later this summer we will bring new features to Skype on Windows 10 Mobile, including SMS relay. With this feature, you'll be able to send SMS messages from a Windows 10 PC or Windows 10 phone, giving you the ability to send and receive texts, group messages, and photos all in one app, as well as a single view of your SMS and Skype conversations.
So we'll have gone from having bits of Skype built into Messaging to having bits of Messaging built into Skype. What goes around comes around, eh?
Some screens of the new UWP app in action: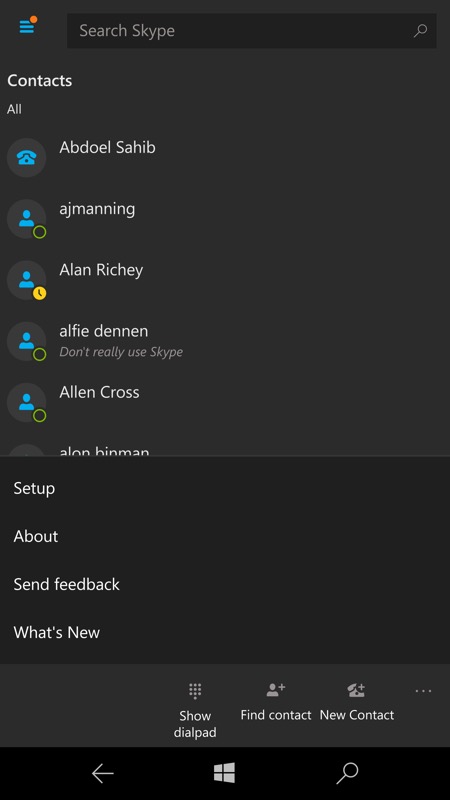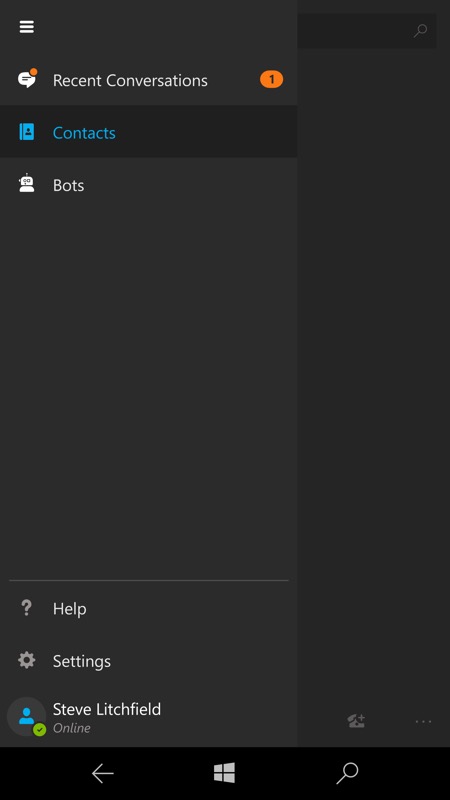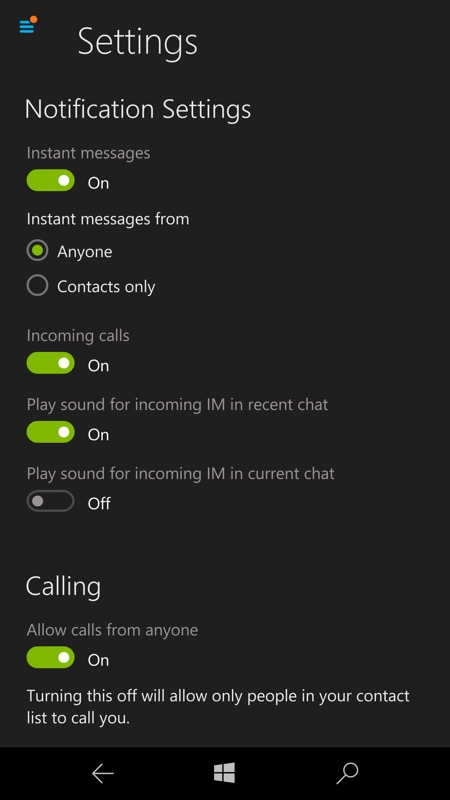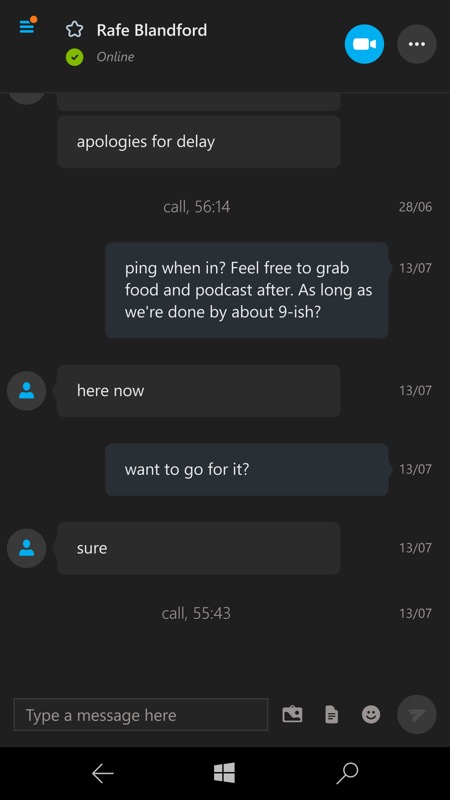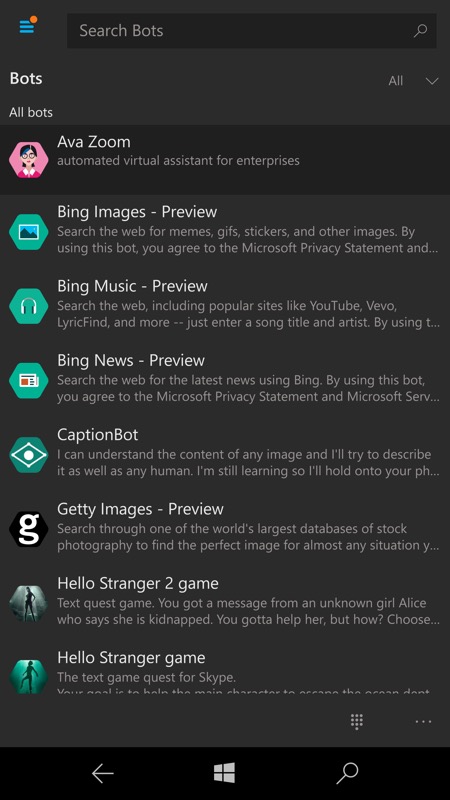 The bots. Ahem. Yes..... Next!!
You can find/update the Skype UWP app in the Store here. In theory. If you're an Insider. In practice, it may not be available in your region yet, so be patient. Eventually, this will be the formal update to the built-in Skype application for all Windows 10 Mobile 'Anniversary Update' users.
PS. Is it just me or are the bots never going to be used? It's not as if you'd live your life in the Skype bots view, just in case...