The usual caveats apply - this is for Outlook Calendar on a 'Fast ring' Insiders device only - at present - it'll all roll out to the masses in a few weeks.
Here's the new Outlook Calendar live tile, in its full, double-width size: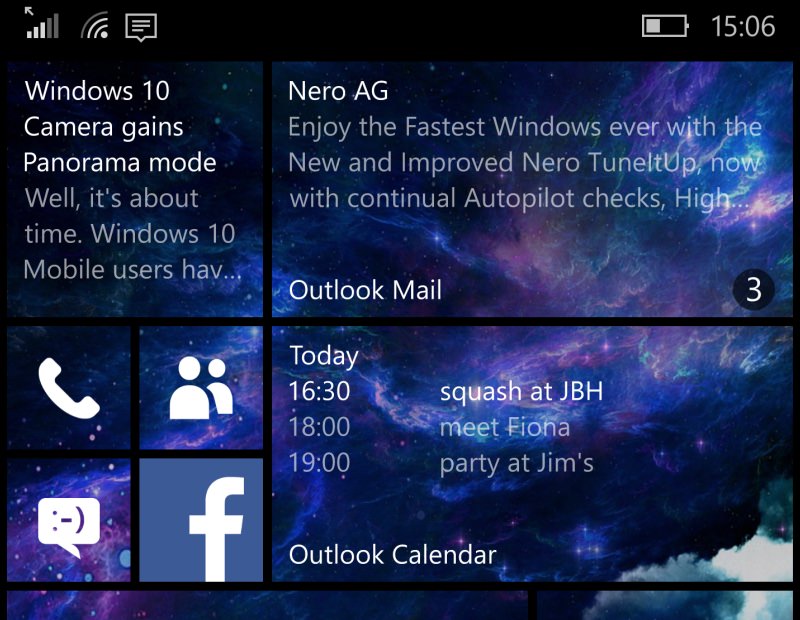 If the live tile is reduced to single width then you still get all three events listed - but they're cycled. So the double-wide version is the one to go for.
Good stuff from the Microsoft team - they do seem to be finding time to fix all sorts of annoyances and omissions in the run up to the big Anniversary Update rollout. You can update Outlook Calendar in the Store in the usual way.
PS. The phenomenon of an OS gradually growing to encompass popular utilities continues - this time rendering a number of calendar live tile third party apps somewhat redundant. Though I'll admit that the third party offerings can still differentiate with extra graphics and layouts.