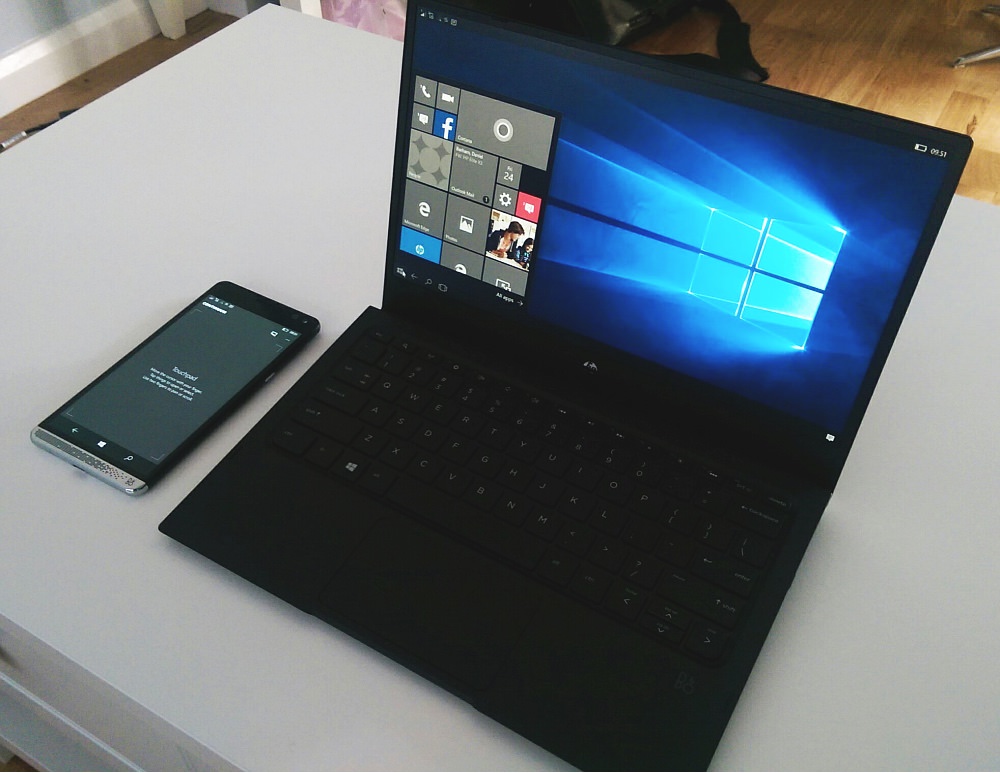 Note that the HP Elite X3 'solutions' are very much aimed at businesses, at enterprise, with the HP Workspace being a big part of the concept. Whixh is not to say that individuals can't buy the various components, but they'll come in somewhat expensively, not least because there will be VAT to pay (in the UK. Businesses won't need to worry about this).
The three solutions offered are:
The HP Elite X3 phone - $699 in the USA, EUR699 in Europe, shipping at the end of July 2016
The HP Elite X3 plus 'premium headset' and Desk Dock - $799 in the USA, EUR729 in Europe, shipping at the end of August 2016
The HP Elite X3 plus Desk Dock and Lap Dock - a whopping $1200 has been rumoured in the USA and EUR1200 in Europe, shipping in September
Pound prices will depend on the state of the UK currency post 'Brexit', but tech will be more expensive than it was before the referendum - Clove has the Elite X3 phone and desk dock up for £680 with delivery in early August 2016.
One of the most exciting things about HP coming onboard the ecosystem with a phone is its huge distribution network (think Nokia, but for computers), and the Elite X3 will launch in the following countries 'later this summer':
Americas
Canada
Chile
Colombia
Mexico
USA
Europe, Middle East, and Africa
Austria
Belgium
Czech Republic
Slovakia
France
Germany
Greece
Hungary
Ireland
Italy
Luxembourg
Netherlands
Finland
Denmark
Norway
Sweden
Poland
Portugal
Romania
Russia
Saudi Arabia
South Africa
Spain
Switzerland
Turkey
United Arab Emirates
United Kingdom
Asia-Pacific
Australia
New Zealand
Malaysia
Philippines
Singapore
Thailand
Taiwan
Hong Kong
India
Japan
Given the lackadaisical approach to distrubution and marketing from some other players in the Windows Phone and Windows 10 Mobile ecosystem, such geographical ambitions are good to see.
The pricing is competitive with other flagship smartphones in 2016, though I really hope that the Lap Dock comes in more cheaply than currently rumoured. At - say - £150 or EUR200 it's a possible game changer, but at £300 or EUR400 it's a tech lemon and will never take off - you really should choose a separate laptop!
All of this will be arriving for review in due course - watch this space. And in the meantime, our initial hands on is a good starting point.