The trick, as I'm sure old hands around here will know, is to go into Settings, then System, then Notifications & Actions. Swipe right down to the 'Get notifications from these apps' section and then look down the list.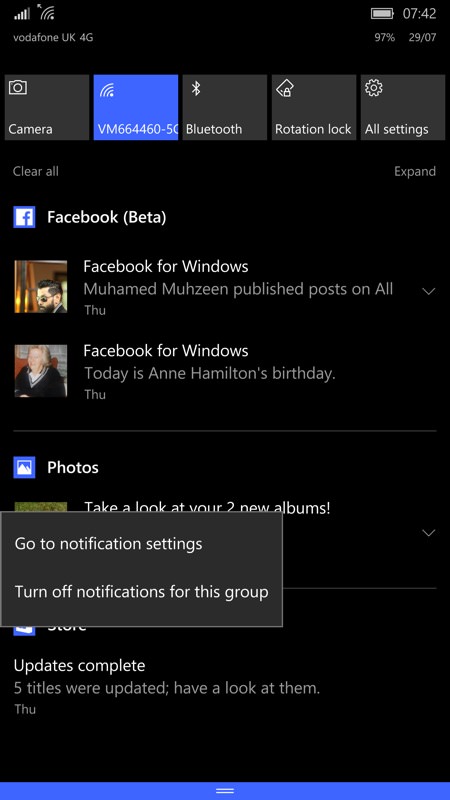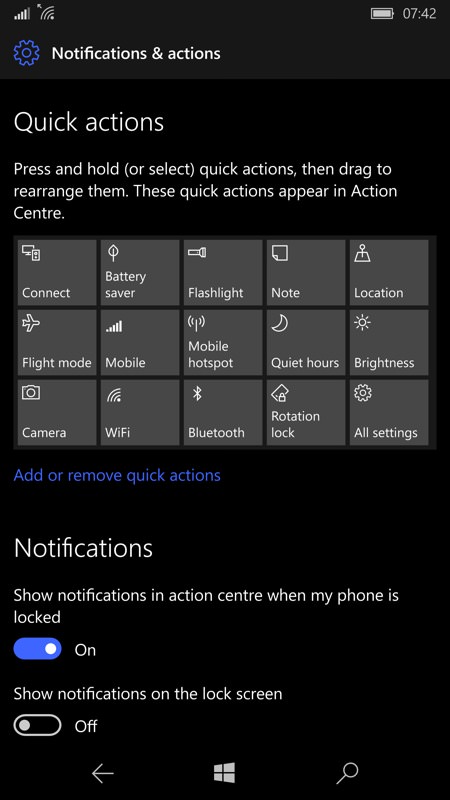 In my case, there were several applications that I really never wanted to hear from. So for example, I don't want to hear from Facebook every few minutes through the day in Action Center - Facebook is for catching up with friends and family and what they've been up to and it's strictly non-urgent or time sensitive. Ditto Store, I'll pop into that once a day anyway, if manually updating, and if automatically updating then I want everything to be largely silent and invisible.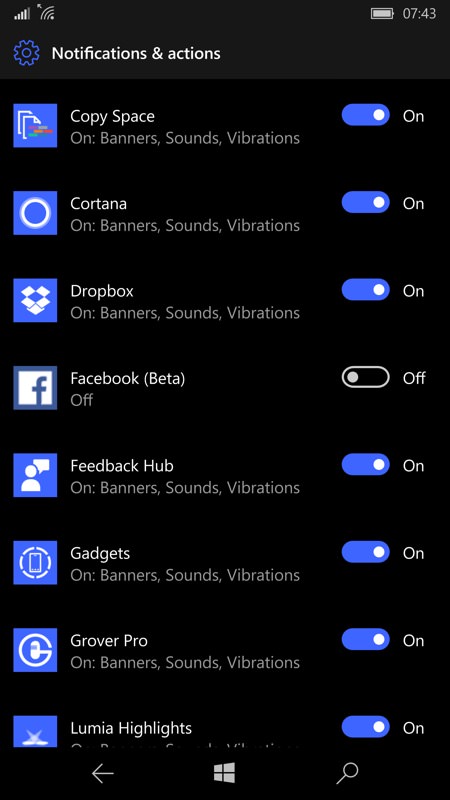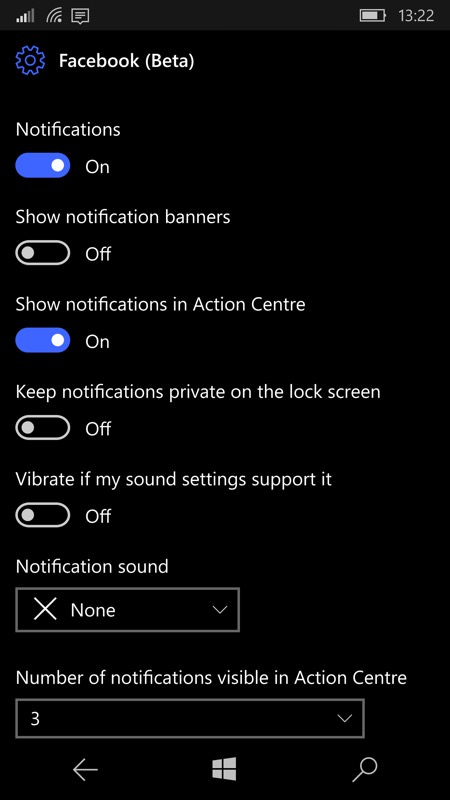 So I unchecked the toggles for these applications and.... blissful silence! Note there's more detailed control available by tapping each application name, as shown above, right - so you might want the Action Center notifications, for example, without the noisy banners/toast pop-ups. It's really up to you and the Windows 10 Mobile system is very flexible.
Hopefully this will help someone else, this notifications control will work for any application.