The 'old' way into the Insiders programme was via a dedicated 'Windows Insider' utility. You'd go off and find it in the Store, install it and then go through the various dialogs. After which the phone would reboot and then you'd start to see updates downloading in Settings.
As the Insiders programme has become more and more important to Microsoft (and to users, too, it's a great way to stay bang up to date!), the whole sign-on process has been brought into Settings for 'Redstone' (Anniversary Update), under 'Update & security'. Here's a brief walkthrough of how it looks: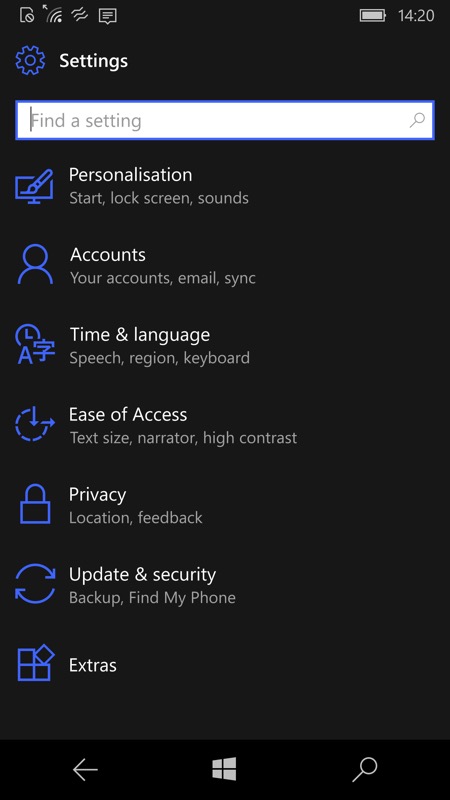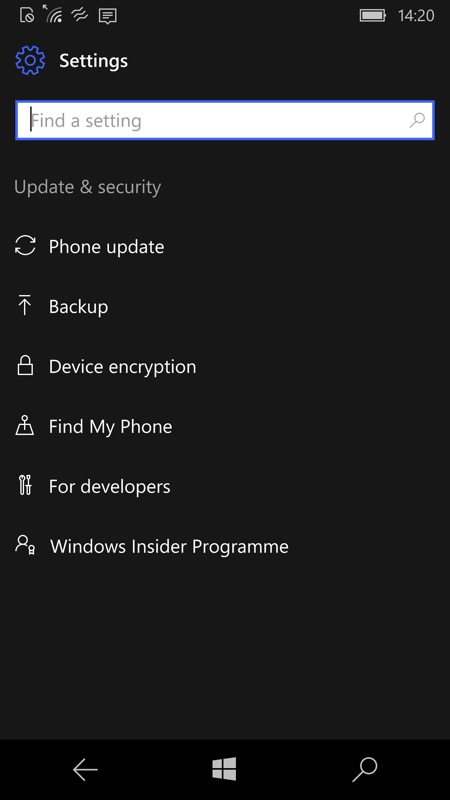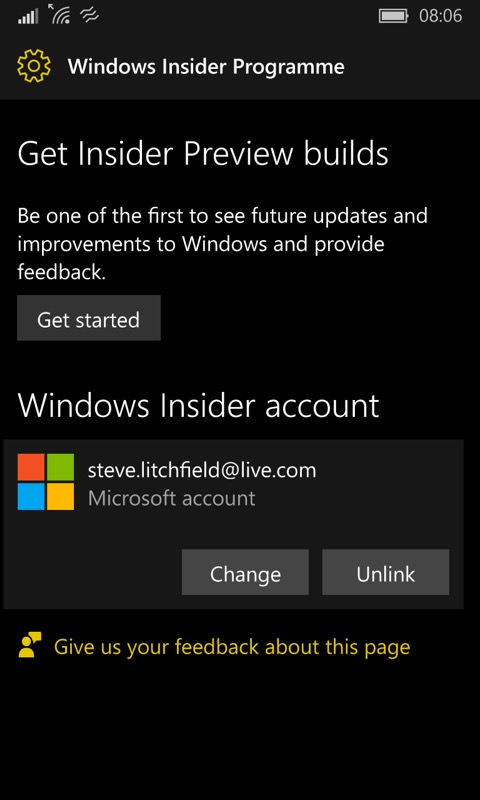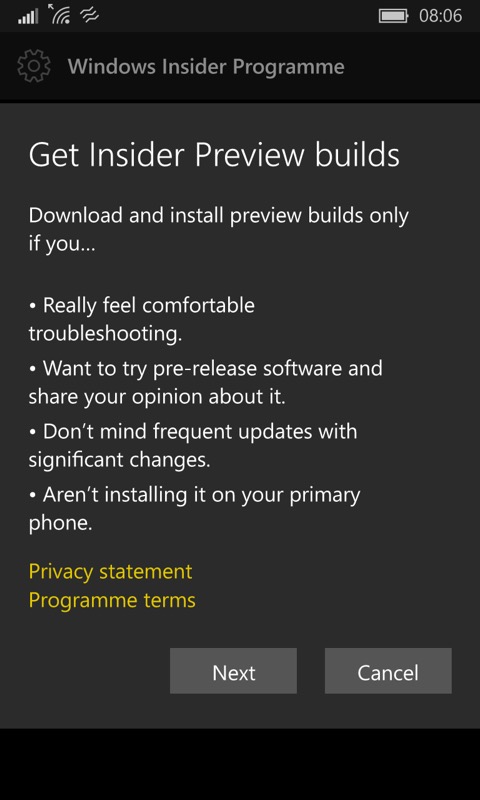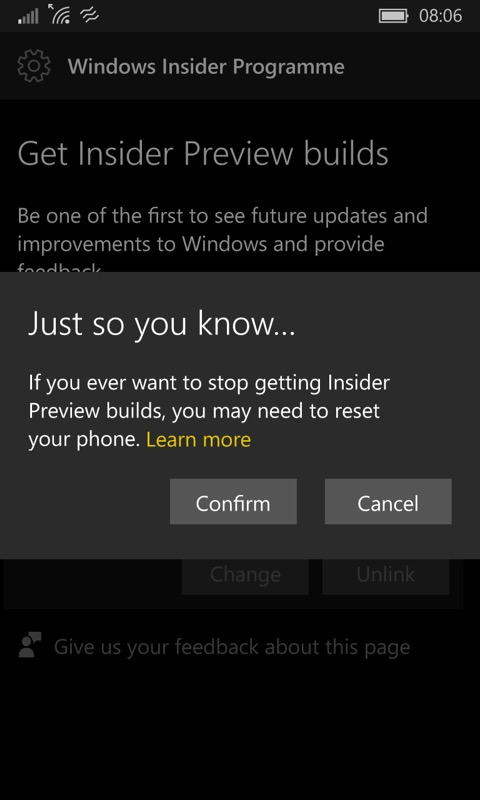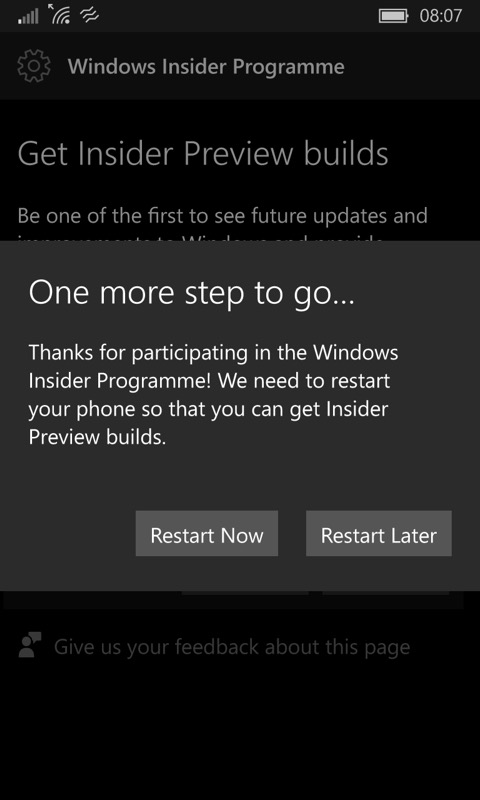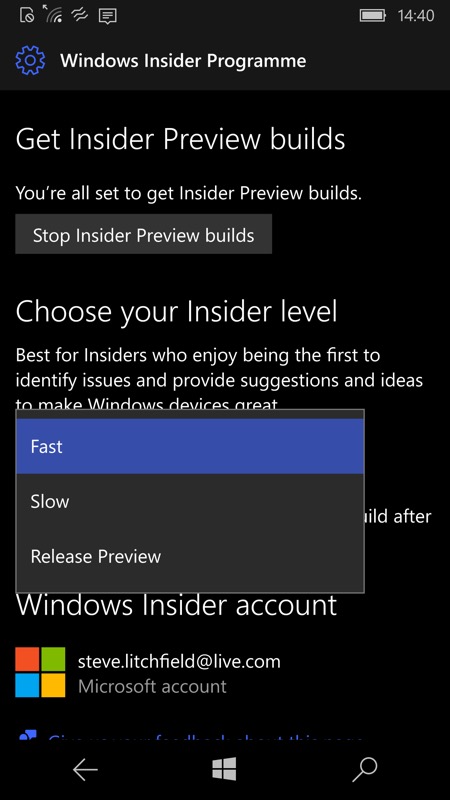 Finally, just pick the ring you need and follow any prompts. Welcome to the future!
Interesting, eh? Just about all my phones are now on various Insider rings. Which makes it hard to report on updates for production phones but hey, that's life!