From the Store description, features include:
Auto, Program, Manual, and two fully configurable Custom modes, just like a DSLR
Manual, semi-manual, or automatic control over exposure, flash, focus, ISO, shutter speed, and white balance
Shoot in JPEG or RAW (saved as uncompressed TIFF)
Shoot full resolution in 16:9, 4:3, and 1:1
Video and Timelapse / Intervalometer modes, all with full manual controls
HDR and auto-HDR modes
ISO priority and shutter priority modes - set either ISO or shutter to Auto and ProShot will handle the rest
Manual focus assist
Live histogram
Front-facing camera with full manual control support
Zoom with just one finger
Grid overlay
Horizon level with 3 modes
Adjust JPEG/TIFF quality, Noise Reduction, contrast, saturation, sharpness and more
Most innovative camera UI ever created
ProShot also takes on video capture, with another impressive feature list:
Up to 4K (3840x2160)
Up to 60fps
Manual, semi-manual, or automatic control
Record video in any mode (Auto, P, M, C1, or C2)
Adjustable resolution, frame rate, and bitrate
Industry-standard options for 180 degree rule
Zoom and change any camera parameter, even during video recording
Real-time audio input levels
There's a caveat or two: "Due to bugs in Windows, Light Painting and Bracketing are disabled for now. Please note that certain features depend on available hardware support".
There's also a FAQ, which is notable for confirmation that this is a totally rewritten app and requires purchasing again - given the many thousands of hours put into development then I have no problem with this, but still, it had to be in the FAQ, as it's the first thing people will ask:
Q:Price and requirements?


A: ProShot for Windows 10 will be 50% off for the first 24h at $1.99. After that the normal price will be $3.99. It requires Windows 10 build 10586 or higher and will run on phone, tablet, laptop, PC, everything.



Q: Why do I have to pay again if I already have ProShot?


A: I understand that money is a concern for a lot of people. Here is what happened behind the scenes:





1) I had to change my developer account to a new one because reasons. Due to an obscure rule in the MS Store, I couldn't transfer ProShot from the old account to the new one. That made an upgrade path impossible.





2) Rather than take old code and shove it into Windows 10, I decided to start fresh. I also

had

to start fresh because communicating to the camera hardware in Windows 10 is completely different from Windows Phone. There's also a million other things that had to be done differently to bring the app to W10. Remeber that ProShot is more than just an app, it's a camera operating system.





Once I decided on this path, I was able to fully commit to it and actually make something truly new and ground breaking. It took a very long time to make, and it brings a ton of improvements and new features not seen on any version of ProShot on any platform.
Rise Up Games, the developer, then goes into detail into what's new for the Windows 10 UWP version and what had to get left out:
Q: What's new?
A: Tons of stuff.


Can now shoot video, with full manual controls, and adjust frame rate, bit rate, resolution, and see mic levels in real-time
Can now shoot RAW (saved as a TIFF file)
New, cleaner UI. Polished UX
Redesigned image processing pipeline
Faster startup
Leverages the full power of the Windows 10 platform, and can run on ANY Windows 10 device. Forever.

Q: What didn't make it to ProShot for Windows 10?


A: Real time filters and highlight clipping. I spent months engineering a GPU pipeline on the old ProShot to get those to work at 60fps even on a $50 phone. On W10 something similar is kind-of possible, but it consumes a lot of power and only runs well on a 950.



Q: What comes next?


A: Just like I kept ProShot for Windows Phone updated for years, I plan on doing the same for W10. I am always listening to feedback, and have a huge list of things I want to add. I've built a really solid, future-proof framework on Windows 10, and I can't wait to see where the future takes us!
You can buy this in the Store here. Remember, it's 50% off for the first 24 hours or so. Having said that, on my Store screen it said '4 minutes remaining' when I bought it at £1.49 in the UK. So go figure. Anyway, I'm sure it'll be worth the money, however much you pay, and great to see a developer really serious about imaging still on Windows 10 Mobile.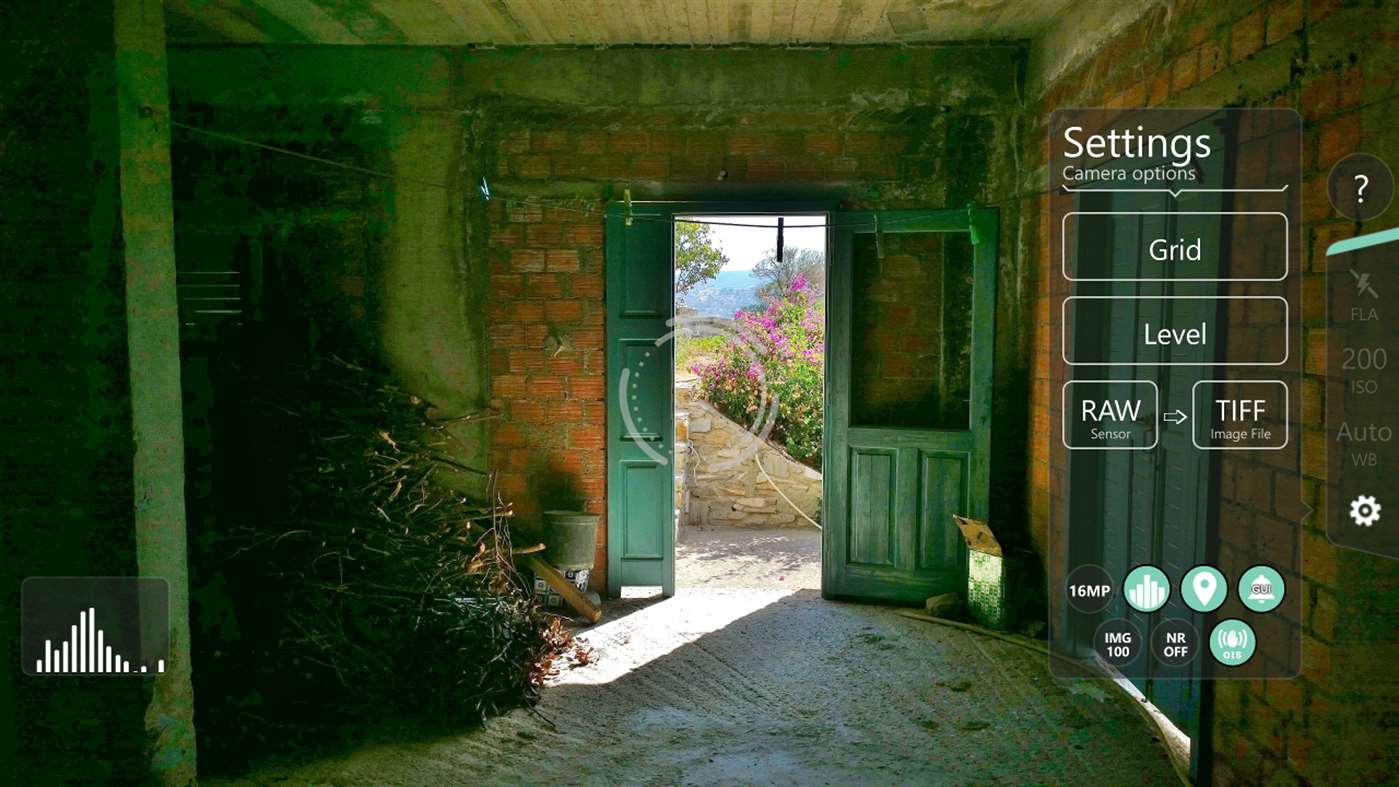 PS. ProShot for Windows Phone remains on the Store for those who cannot (or don't want to) update to Windows 10, and it has been renamed 'ProShot Classic'.

PPS. There's a promo video, too, to give a flavour of the UI: