From the Store description:
Businesses are getting hacked more frequently these days. This app will detect if any of your email addresses are detected is a breach and let you know immediately. Armed with this information, you can change your password(s) immediately.

Easy to use: All you need to do is enter the email address you want monitored
Hands-off: Background monitoring of all your email addresses
Safe: The app uses the industry-trusted Troy Hunt's massive haveibeenpwned database of breaches
Updated: the haveibeenpwned database scans pastes frequently, you'll always have fresh data to compare against
Privacy: This app will never share your email addresses with anyone outside of the haveibeenpwned API (which itself uses the secure HTTPS protocol)
Helpfully, the only permission that Hacked? itself asks for is permission to use your phone's Internet connection, so there's nothing nefarious going on. Here are some screens of the app in action: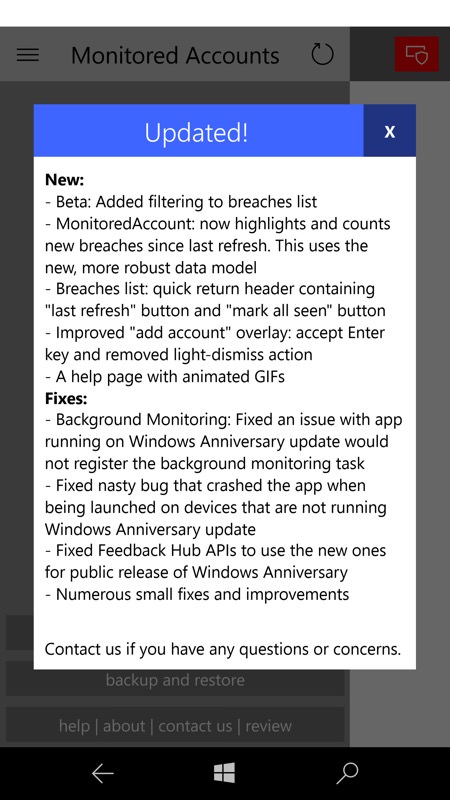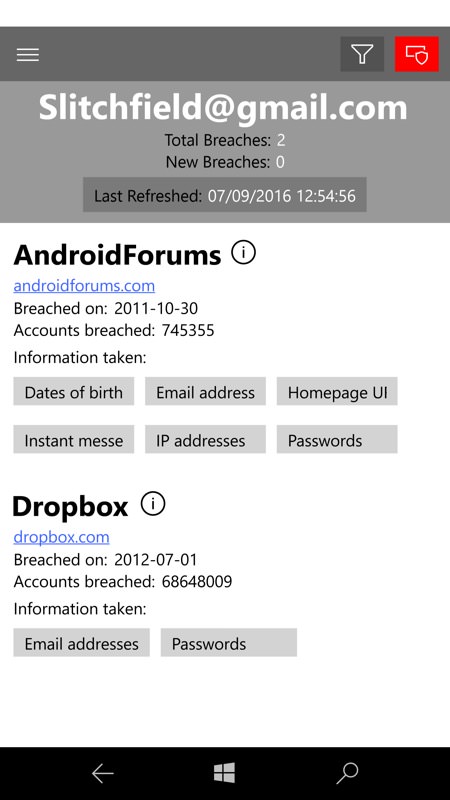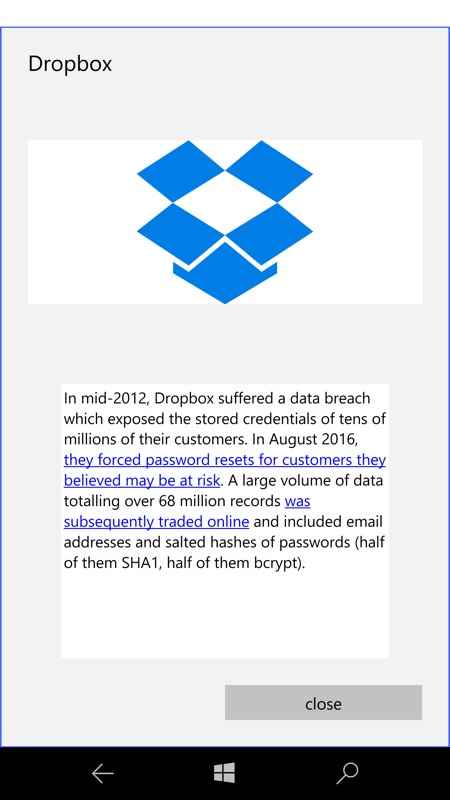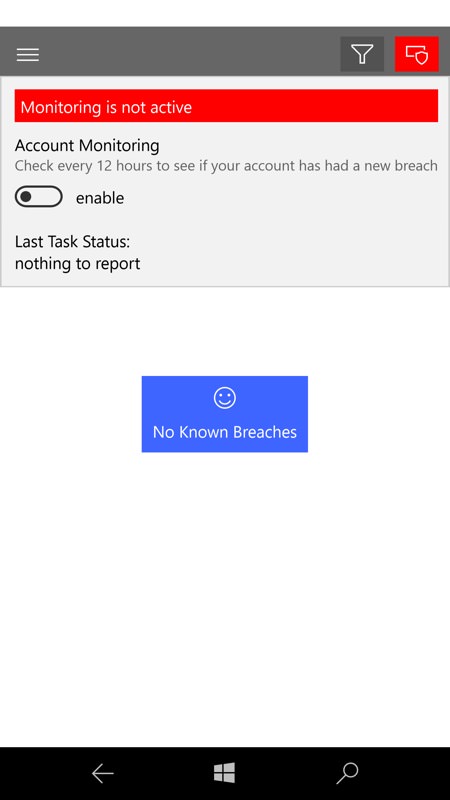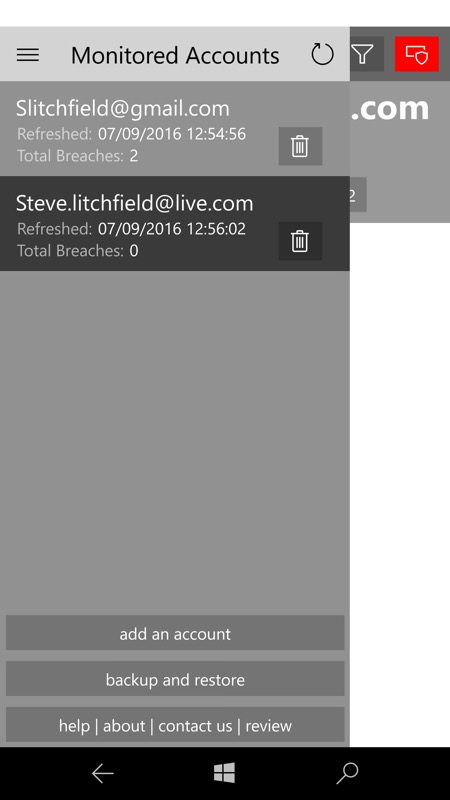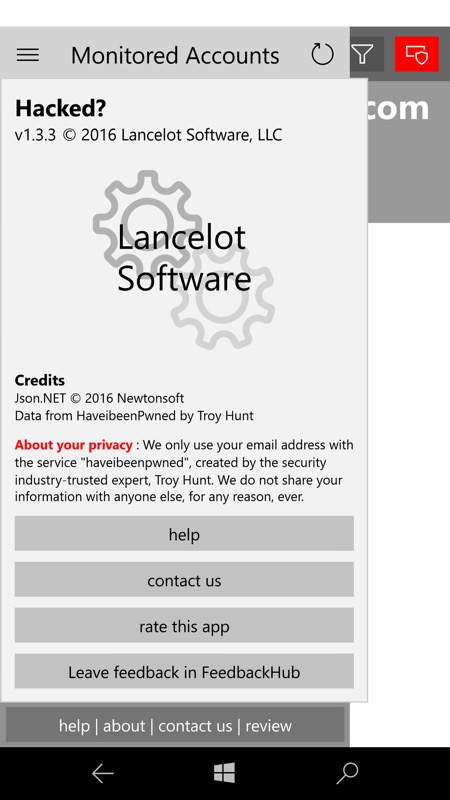 It's free, you can grab Hacked? yourself from the Store in the usual way. Potentially very useful indeed.